Gia đình
Her sister-in-law always tells the public 'I raise you to study…'
"I raised you to study for today" is the mantra of the sister-in-law in quarrels.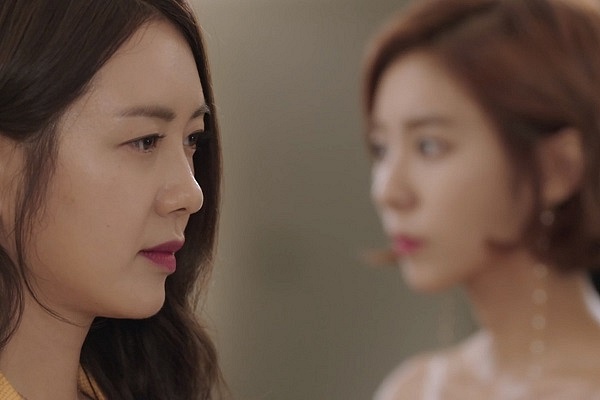 The sister-in-law is always grateful to the old days to "suppress" her brother and sister-in-law (Illustration image)
Thoa's husband is the youngest child and her second sister is the wealthiest person in the family. Like many other large families, the second sister is the one who raised her husband to study for four years at university.
That kindness should have been a precious thing to follow in her husband's life, but it became the "trump card" for her to repeat again and again whenever she wanted her husband to agree to something and made her and her husband tired.
Of course, the debt of gratitude, once people force you to remember it, will never pay it off. Initially, she demanded to buy back the front house that Thoa and her husband were living with their mother-in-law with a cheap amount compared to the market. The money she gave back was enough for Thoa and her husband to buy another house.
It thought it was quiet, but no, she suggested that her mother be in the name of the newly bought house, not Thoa and her husband. After that, she asked her husband to lend her house papers for her to pledge, borrow money to do business…
How many big and small things in her house are manipulated, her mother-in-law always listens to her, making Thoa warm and emotional and because of that, the relationship between husband and wife is gradually dented. Thoa was shocked when her sister-in-law calmly explained the reason for her mother's name: "If you and your wife break up, Thang still has a house to live in".
Thoa was born into a rich family, married to her parents, giving the couple a house and business capital. The life of Thoa and her husband and two small children as leisurely as today is largely thanks to the help of Thoa's parents. In fact, Thoa does not need the inheritance of her husband's family to live well if she works hard and she never intends to take a penny from her husband's family.
Thoa was both dissatisfied with her sister who did not respect her, and was disgusted by her husband's lack of courage. Whenever there was a conflict with his sister, Mr. Thang could only whisper and appease: "Never mind me, no matter what, in the past, I only got today when I raised him to study".
Because of her husband's respect, Thoa knew that she couldn't wait for him to solve this problem. She unleashed the "decisive blow", told her mother-in-law and sister-in-law that she would take her two children back to the house given to them by her grandparents, because if she didn't let Thoa and her husband be in the name of the house papers, it would prove that there were many years of family life. His family did not consider her a member of the family.
It took a long time with many quarrels, the house transfer was completed. Thoa and her husband are allowed to name that house and of course, in the eyes of her sister-in-law, Thoa is a wonderful sister-in-law. Thoa is deeply saddened to have obtained the ownership of the house in such a noisy way, but regardless of what her sister-in-law thinks. She doesn't need others to see her as a gentle daughter-in-law, as long as she knows how to live.
She and her husband are ready to take care of her mother-in-law at all times and will always be there when she needs it like the love of family members for each other, not surrendering to her unconditionally with unreasonable demands just because years of helping Thang's studies.
Everything is in order, now Thoa lives with her mother-in-law happily. For her, the biggest success is that since then her sister-in-law no longer says: "In the past, I raised you to study" as a way of mental torture for her and her husband.
It is not a sentimental account that she deposited in her husband Thoa indefinitely, unlimitedly and can be withdrawn at any time.
According to www.phunuonline.com.vn
You are reading the article
Her sister-in-law always tells the public 'I raise you to study…'

at
Blogtuan.info
– Source:
infonet.vietnamnet.vn
– Read the original article
here