Life Style
Thế Giới Đó Đây
Wasting time, "burning money" on gasoline but still can't find a place to sell it, "don't know what my child will eat for the next meal?"
Searching in vain
Willie Quan, a father in Massachusetts, spent hours driving to about a dozen different stores in one day, stooping down to search for the last remaining boxes of baby formula on the bottom shelf. Saida Cardona, a New Jersey mother of three, spends $150 a week taking taxis to her local Walmart and other stores to find Enfamil for her 6-month-old baby because she doesn't have a car. And 19-year-old mother Jennifer Villegas in Texas, because she wanted to buy formula for her 5-month-old son, lost more than 150 USD due to an online shopping scam.
The baby formula crisis in the US is getting worse by the day. Based on data from retail tracking company Datasembly, out-of-stock rates spiked to 74% nationally in the week ended May 28, up from 70% the previous week. In 10 states, the rate is 90% or higher. Shipments are in transit and ramped up production is likely to ameliorate the crisis in the coming weeks, but for now families are still being hit hard. Parents are bewildered when they do not know what their child will eat for the next meal, while the amount of money spent is increasing.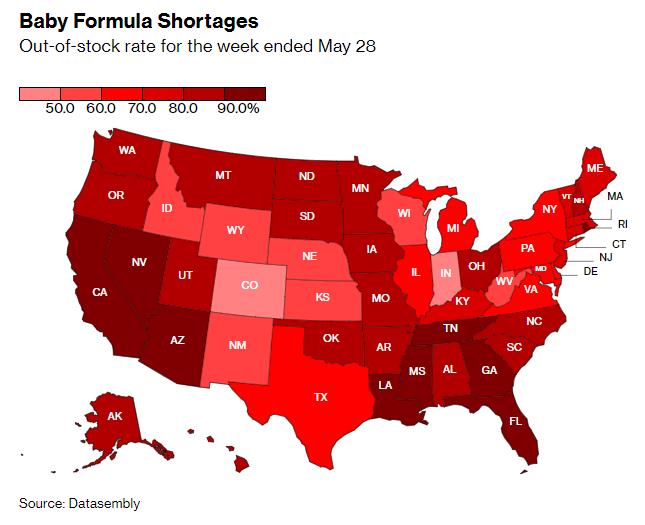 Families are spending hundreds of dollars, accepting to fill up their tanks when gas prices are rising to drive around the city, they want to find a place that can provide the items they need. Some people choose to shop online, adding to the burden of shipping costs for something they once "picked up on the street". Parents have to spend dozens of hours searching, even many mothers are hesitant to work or buy formula.
For Maria Vidart-Delgado, who lives with her husband and two children in Waltham, Mass., finding milk took about two hours a day for three consecutive weeks. She had to call stores, drive to find places to sell, and even look online. Vidart-Delgado is currently working from home, and has tried her best not to interfere with her work, but the crisis still distracts her. Her boss was "extremely sympathetic", even giving her extra time off so she could focus on her family. "I have to work, I need to work, I always think that in my head. But how can I concentrate when I don't know what I'm going to feed my baby," says Vidart-Delgado.
Increased burden
The powdered milk crisis is a new burden on parents, especially mothers, in the Covid-19 era. Women have been pushed out of the workforce en masse since the pandemic began, and as many have returned to the office, the lack of affordable childcare presents another challenge. . Many people are feeling exhausted.
The economic pressure from powdered milk shortages comes at a time when family budgets are buckling under the weight of inflation. A range of necessities like gasoline, groceries and rent all rose. Gas prices in the US are at a record high, up about 50% from the end of 2021, making driving kilometers from one store to another a "burner of money".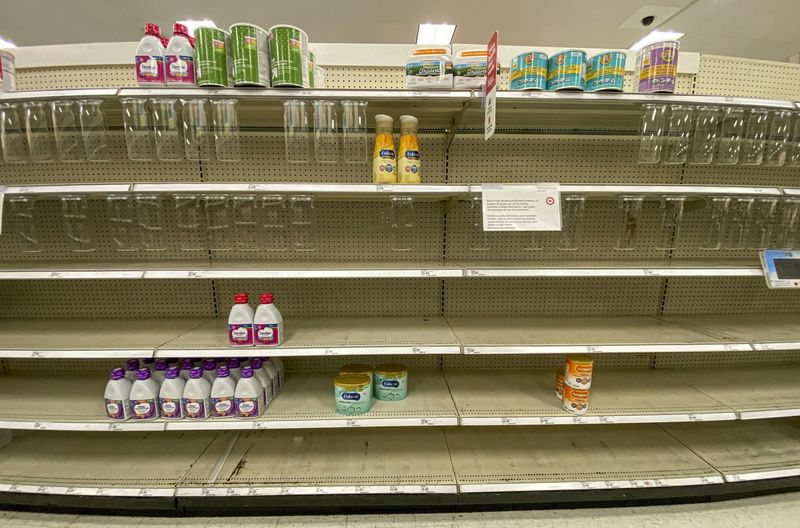 The powdered milk shortage is rooted in supply chain chaos caused by the pandemic, but it was exacerbated after Abbott Laboratories recalled its powdered milk product and closed a Michigan factory last month. 2 due to concerns about contamination. On June 4, Abbott said it was resuming production at its Michigan facility, with initial output expected around June 20 to be able to reach consumers.
President Joe Biden requested emergency powers to speed up production and created a program called Operation Fly Formula to import supplies from other countries.
Even so, his administration has drawn criticism from lawmakers in both parties over the government's slow response to the crisis. United Airlines has agreed to transport Kendamil infant formula free of charge from London's Heathrow Airport to airports across the US over a three-week period, the first flight invested by an airline. That amount of formula will be available at Target stores nationwide in the "coming weeks," the White House said on June 1.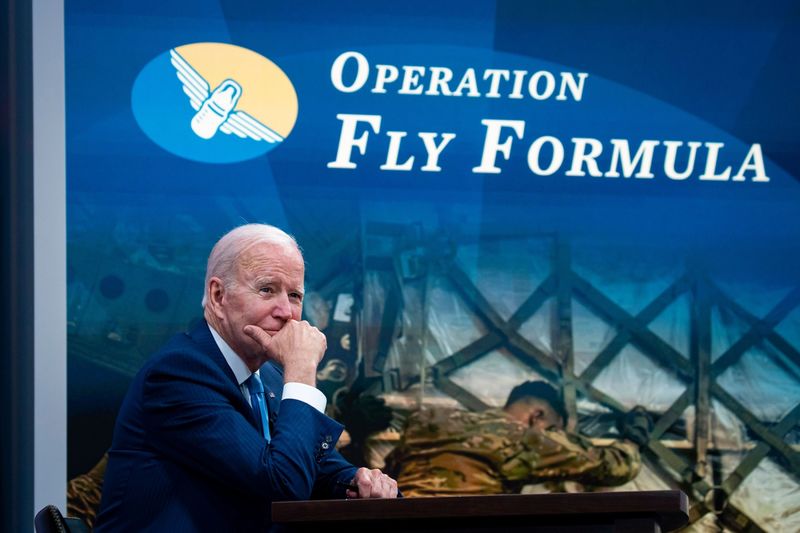 Dilemma
Stefania Albanesi, a professor of economics at the University of Pittsburgh, says this is particularly acute for low-wage workers, who often lack rest and can work long hours and multiple jobs. Breastfeeding for low-income mothers can also be more difficult because their jobs often do not allow paid leave or do not have the necessary facilities to pump while on the job.
Albanesi has studied the impact of the product along with its advancements on maternal health. The development of infant formula was a key factor in bringing more women into the workforce, she said, adding about 20 percent of married women to the workforce from the early 1930s to the early 1930s, she said. the 1970s.
"Being able to breastfeed in the US is a privilege, most parental leave benefits are provided by companies, but companies only prioritize those with higher salaries," she said. , usually workers with university degrees". Low-wage parents are "in a dilemma," Albanesi said, adding that "they don't have time to go buy formula, but at the same time can't quit their jobs or go back to breastfeeding. mom".
https://cafef.vn/khung-hoang-sua-bot-o-my-keo-theo-nhung-he-luy-lang-phi-thoi-gian-dot-tien-xang-ma-van-khong- heart-recording-ban-not-be-becoming-according-con-minh-se-an-gi-20220609163449468.chn
You are reading the article
Wasting time, "burning money" on gasoline but still can't find a place to sell it, "don't know what my child will eat for the next meal?"

at
Blogtuan.info
– Source:
Kenh14.Vn
– Read the original article
here