Business
THE FIRST verse does not help children to progress, but risks causing the family to "fall apart"
Life has a lot of pressure surrounding it that sometimes parents blurt out words that seriously hurt their children. These seemingly harmless sayings are inadvertently engraved in the minds and thoughts of the children. More dangerously, this can be the cause of children falling into autism.
A young soul is like a blank sheet of paper, but it does not mean that the child "doesn't know anything", does not mean that parents can say whatever they want. Here are 3 sayings, no matter how frustrating, parents should not say to their children.
1. Why are you as useless as your father?
This is a saying that many angry mothers often say. If you are not satisfied with the child's father, the husband and wife should "close the door and tell each other", frankly talk, why do they all fall on the child's head? Children are not to blame, not worthy of the wrath. So, moms, be careful what you say.
The mother should not "get angry at the fish and cut the chopping board", drag the child's father in to compare and then criticize. (Illustrated image)
If the mother often says this to her son, the child will feel pressured and self-deprecating. Even showing an attitude of hating his mother and having a tendency to want to oppose. Therefore, instead of dragging the child's father in, the mother should calm down and show the child the mistakes he made.
Even in many cases, the mother said the sentence: "Why are you as useless as your father?" in front of both husband and children. This is an unsophisticated behavior that does not save face for the child's father and wants his husband to be humiliated. This hurtful word can cause a quarrel between the husband and wife, leading to the risk of the family "breaking up".
2. If you don't try, you will suffer the consequences
This statement is not a word of encouragement or encouragement, but a threat. Boys are often more rebellious than girls. Therefore, parents saying this sentence not only does not bring good results but also backfires.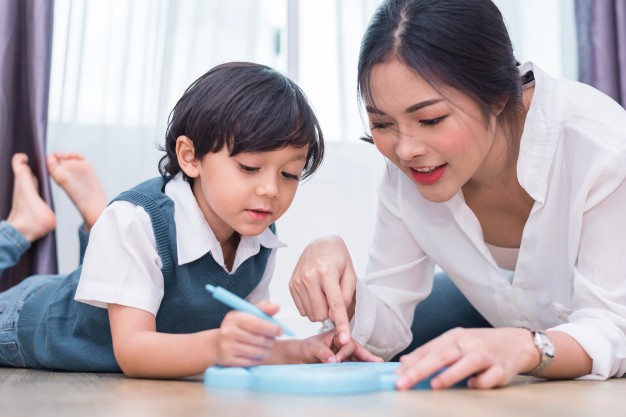 Guide your child to improve, instead of bullying him. (Illustrated image)
Instead of criticizing and threatening children, parents should walk with their children through difficulties. Always provide a step-by-step guide to help your child solve the problem. No one is born to do everything well right away, everything needs a process of effort.
3. It's useless for a boy to cry
According to many people's opinion, a son must be strong, not sentimental, weak and tearful. This is the wrong way to educate. Crying is a normal emotional expression. When children are sad, crying is a way to help children vent their sadness.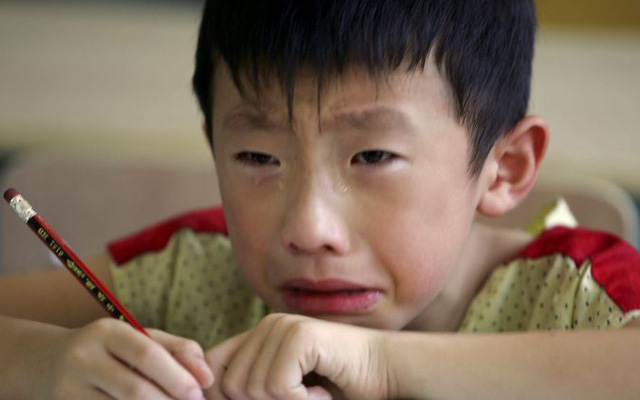 Boys also have moments of weakness and tears. (Illustrated image)
Parents constantly scolding sentences like: "It's useless for a boy to cry", "Who would cry for a son",… will create invisible pressure on the child. When the pressure is increasing, it will cause bad consequences, affecting the development of children. While the child is depressed and suffering, parents should comfort and comfort the child. Without this valuable comfort, the child will feel insecure, timid and afraid.
If parents want to raise a boy with an optimistic personality, love life but forbid him to cry, it means that they are unintentionally distorting the child's personality and emotions.
https://afamily.vn/3-cau-co-do-sat-thuong-cao-ma-bo-me-khong-nen-noi-voi-con-trai-cau-thu-nhat-khong-giup- con-tien-bo-ma-co-nguy-cokhien-gia-dinh-tan-dan-xe-nguyen-20220313162533549.chn
You are reading the article
THE FIRST verse does not help children to progress, but risks causing the family to "fall apart"

at
Blogtuan.info
– Source:
cafebiz.vn
– Read the original article
here