Giải trí
Wherever we are, in one way or another, we must work!-Young people
The raging COVID-19 pandemic caused Nguyen Hoai Thuong (born in 1995) as well as many others to give up his job where Ha Thanh returned to his hometown to start a business with many plans, plans and worries.
Nguyen Hoai Thuong was born in 1995, is a Tay ethnic girl from the charming landscape of Ha Giang.
The beginning of youth is difficult…
When talking about work, I still think that "career chooses people". Previously, I studied Chinese in secondary school, so I already have a basic knowledge base. When I went to university, I chose to major in Agriculture at the Vietnam Academy of Agriculture. When I finished my thesis in my 4th year of university, I decided to study Chinese again. The time after receiving my degree, I had to suspend all work for half a year because of my poor health, I spent most of my time around the hospital and studying languages. That half year is an opportunity for me to focus on learning the language.
After that, I started doing Chinese-related jobs such as: Salesperson for foreign customers in the old town, Freelance interpreter, freelance guide,… Maybe the job I'm attached to The longest is a tour operator for foreign guests at a travel company with a very good income.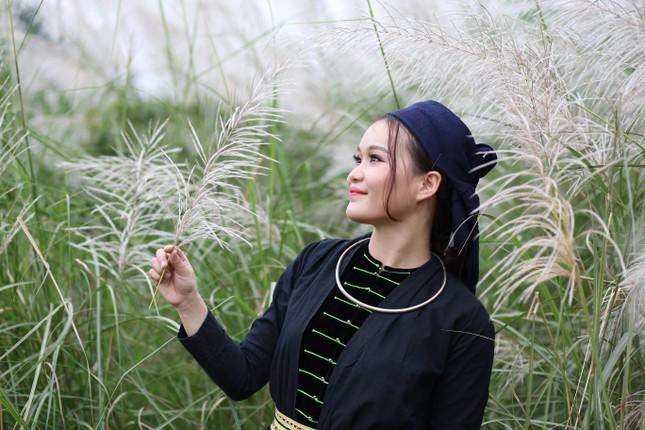 Hoai Thuong before returning to her hometown, she used to do many jobs related to Chinese.
The big event that made not only me but also all my brothers working in the tourism industry and industries related to international visitors was at the beginning of 2020 when the COVID-19 Pandemic took place, work seemed to stop. completely stagnant. Therefore, I had to go back to my hometown for half a year and then return to Hanoi to work in another industry.
During the time of the pandemic, the situation was still complicated because of the desire to use foreign languages, so I decided to go back to work with another job. With the effort to learn and the ability to withstand work pressure, I have been trained before, so I quickly got an important position. I feel lucky when I do any job that is always loved by my colleagues, when I take a break, people also advise me a lot, but I still come to the decision to quit my job to rest for a while.
I myself used to hesitate because in the city, no matter what job I do, I can do it from morning to night, which people jokingly call "plowing". I spend most of my time working, but when I have free time, I meet friends and talk, so when I go back to my hometown, life suddenly "stops" so I feel sad, but I don't have any regrets because I realize I've lived my life to the fullest. , love hard and work hard!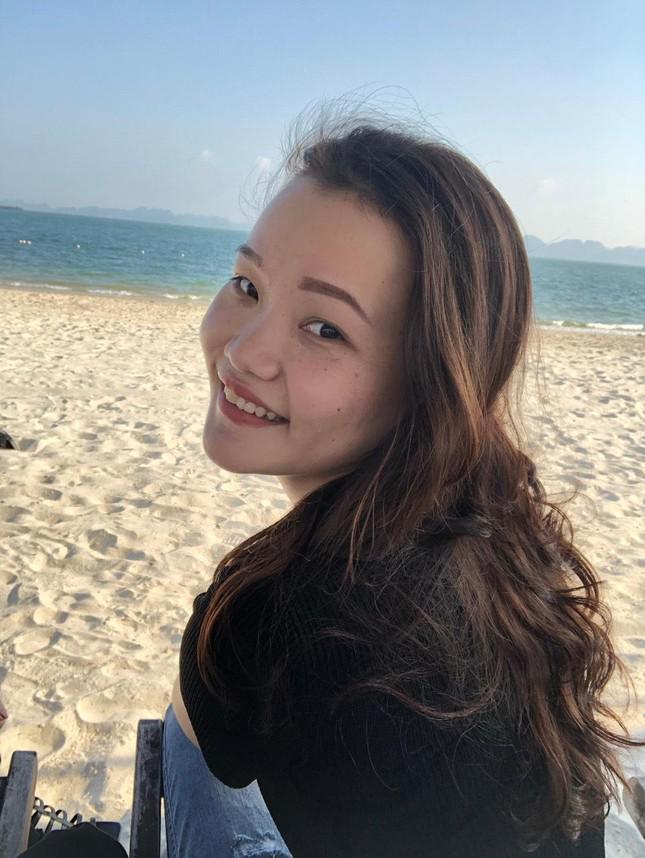 Due to the impact of the COVID-19 epidemic, Hoai Thuong decided to give up his favorite job in Hanoi to return to his hometown to start a business from farming.
Starting a Farm Business: Where to Start?
I confirmed that my original plan was not to return to my hometown to start a business from agriculture and work until then, but had no prior plan. Surely many of you like me in the past 2 years have had too many events, because the situation "forced" us to have a change, but really doing a favorite job, no one would think about going back to their hometown to garden.
Graduated in Agriculture, but when he returned to practice, Hoai Thuong could not avoid the initial difficulties and surprises.
In the past, I always thought that when I was young, I had to strive to earn a lot of money, to fly and dance, to do the things I liked until I was old, and then return to my hometown to work in a small garden, enjoy the life of a plantation or other gardeners. you often say "growing vegetables and raising fish". Circumstances made me change, I had to push my plan when I was old because I couldn't let time pass in vain, so I started working.
My garden was renovated from a mixed forest. When I returned to my hometown, I started by taking a knife to distribute, clearing the hill of weeds and vines that overgrown my head. For me, it is difficult to do whatever I do, although I graduated from Agriculture, but when I started gardening, there were many problems such as: What to plant, how to plant, alternating or specialized cultivation. , how to take care of them, how to manage pests,… the difficulties are immeasurable.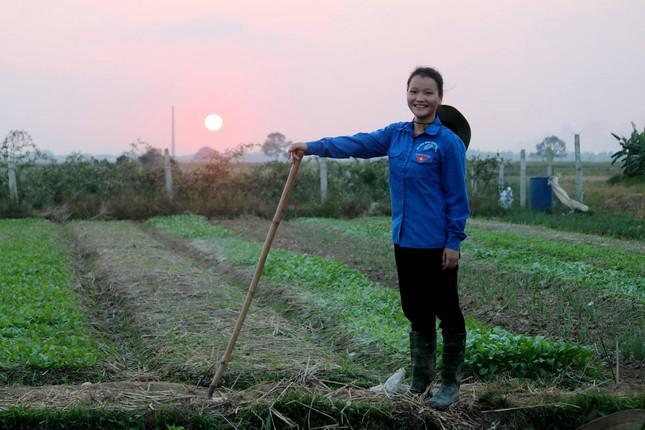 Because I didn't intend to return to my hometown to garden, the amount of capital I accumulated to pour into the garden was not much, I did not have enough conditions to install an irrigation system, so when planting trees, in the dry season, I have to go to the rock crevices. carry water to the garden for irrigation. On hot sunny days, I started carrying buckets of water to climb the hill to water the plants from 17 pm, when the sun was about to set, until it was dark, I couldn't see anything. If you do not finish watering the next morning, continue to get up from 5 am to the garden to water the plants until the sun rises. In general, I am very stressed. There was a time when it was so hot that I sat under a tree thinking and wanted to cry.
Problems such as: dead trees, weeding, wrong fertilization, crops destroyed by livestock, weeds, crop pressure and many others that have to deal with it, fix it wrong and keep working, continue keep trying. During this time, I had to consult a lot of domestic and foreign documents, along with that, to learn from friends, fellow students, and luckily the teachers who taught me at university. He is also willing to share his knowledge and experience.
She started with the idea of ​​harvesting and producing agricultural products with locally available ingredients.
I struggled to find a development direction for agricultural products. Suddenly realizing, my father still drinks tea every day, and I was born and raised in a clean tea material area, the idea that came to mind was to develop locally available things. In addition to planting trees, I started processing cardamom, ancient Shan Tuyet Tea and initially had products, first to provide them to customers around the area, but to go further, I need more time and a longer plan. .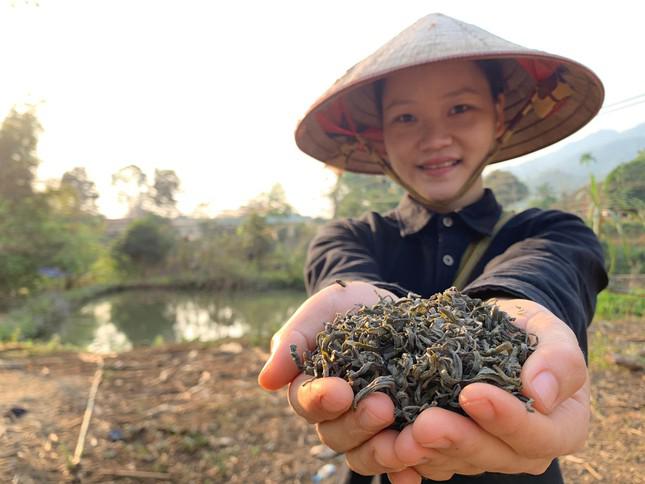 Shan Tuyet tea products after processing by Hoai Thuong.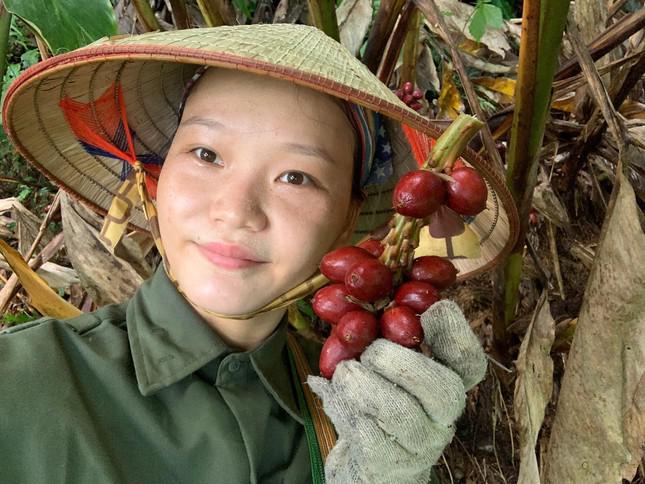 Hoai Thuong harvests and processes cardamom.
Spread the beauty of culture and cuisine of Ha Giang land on TikTok
I am a person who loves national culture very much, right from when I was in school, I and my friends received folk performances and performances, whether with remuneration or not, we still enjoyed it. Through short videos, I want more people to know the beauty not only in food but also in Ha Giang culture where I live.
Each of my videos revolves around my daily life, so I hardly write scripts at all. From the time I started making videos (October 2021) until now, I've been working alone with 2 devices, a phone and a tripod worth more than 100,000 thousand VND. All the scenes and camera angles are done by myself, put the tripod down and run in and out to see if the camera angle is ok, then press shoot, then go home to edit and cut it yourself, no one helps. And I think it's okay to do it alone.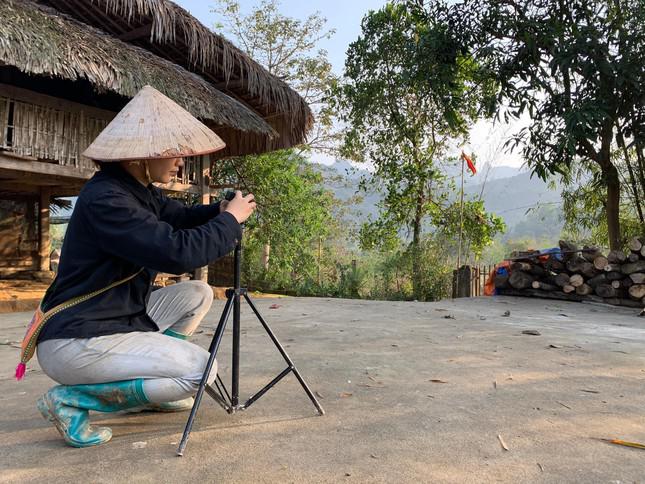 All stages from setting camera angles, shooting content, cutting and editing videos are performed by Hoai Thuong alone.
At first, I don't plan to sell food online, but through my channel, many brothers and sisters and friends contact to order, so most of them are made-to-order, not commercial. The main product I want to commercialize and develop is still Tea.
When I leave the city to return to my hometown and start gardening, I always feel very pressured, more stressed than running a deadline, sometimes I don't want to talk to anyone. People may see themselves as negative, but it was really difficult at first. I kept working with that mentality for a few months, until I made videos to put on social networking platforms and was lucky enough to have your support that I got out of that situation. My friends and family also support me because I feel happier and thanks to that, I have more friends. Currently, I do not have a plan to develop more professionally for the TikTok channel, it is a great happiness for me to have everyone's support and encouragement.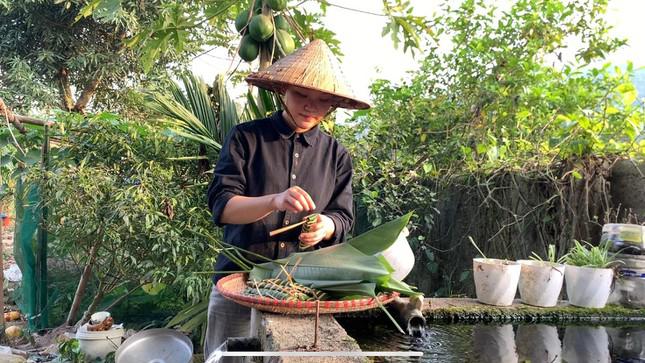 I myself have not had any great success, so I do not give advice to you "should I go back to my hometown to start a business?" Because it is you who understands you best. I just want through this article and the videos on my TikTok channel to share with you that: "No matter where we are, one way or another, we have to work, but we have to work. There will be pressure and tension. So please calm down and think carefully and prepare before you decide!"
You are reading the article
Wherever we are, in one way or another, we must work!-Young people

at
Blogtuan.info
– Source:
24h.com.vn
– Read the original article
here