28 years old, Ti is still a child
"Mr. Hai died, I don't know how Ti will live anymore…"
At the funeral of Mr. Ho Ngoc Hai (62 years old) on the evening of March 16, there were tears rolling down, including unanswered questions like that.
Mr. Hai (also known as Mr. Ba) rides a motorbike taxi in the urban area of ​​National University (Thu Duc city). He is loved by many students here because of his honesty and simplicity.
Around 6:30 a.m. on March 16, people discovered Mr. Hai's body in the melaleuca forest where he built his hut. According to initial information, he died suddenly on the chair he used to lie on every day, on the motorbike still hanging a lunch box full of food for his mentally ill son.
After receiving the news, Mr. Nguyen Van Minh (57 years old), also known as "the lonely Minh knight" immediately returned. Mr. Hai and Mr. Minh have been friends in the University village for nearly ten years.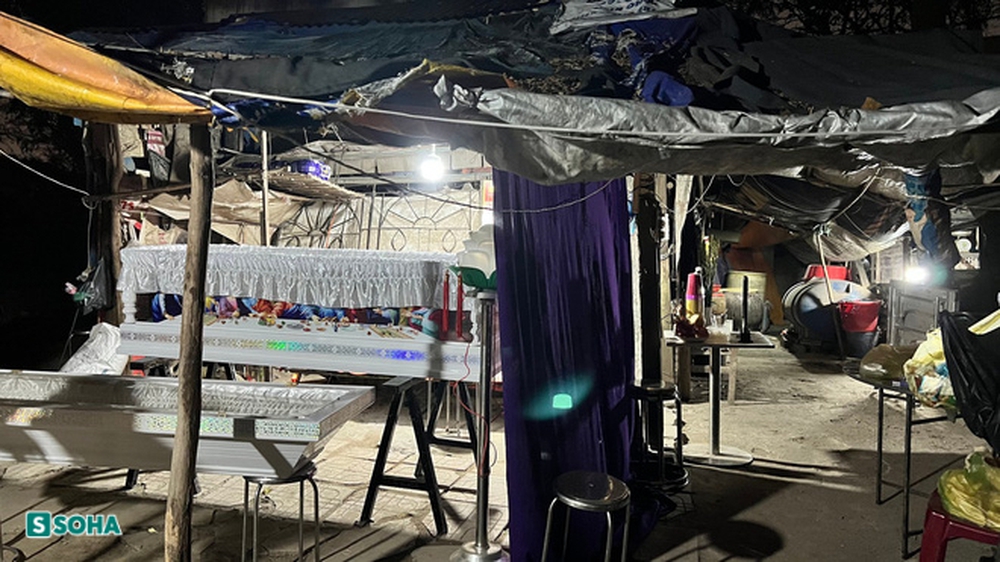 Mr. Hai's funeral took place on the evening of March 16
"The situation of Mr. Hai is very pitiful. His wife died for more than 20 years, he moved from the West to Ho Chi Minh City to live. A few years ago, his eldest son died, Mr. Hai and Ti (the latter son) living an orphan, very poor"Mr. Minh choked.
Previously, Ti worked as a housekeeper when he had a labor accident. He fell from above, his head hit the ground, so he was mentally unstable since then.
At the age of 28, Ti was as dumbfounded as a child. The sun was hot, and Ti was still sitting outside in the yard. When he had a temper tantrum, Ti beat and chased Mr. Hai running everywhere. Seeing that, he built a hut for his children to stay temporarily, and he slept in his sister's yard a few steps away. The area where the father and son live still does not have electricity and water for daily life. He is both father and mother, protecting his children.
I was dumbfounded at my father's funeral
"In the days when there were no motorbike taxis, Mr. Hai had a good income as a motorbike taxi driver. But now, students don't choose traditional motorbike taxis much anymore. For the whole day, he earns 30,000-40,000 VND, all in all. Everyone buys rice for their children. As for him, he goes to beg for food to help him get through the day."Mr. Minh said.
Just like that, father and son take care of each other to live through the day, whoever gives gifts to Mr. Hai brings them back to Ti. When Mr. Hai died, there was still a lunch box on the car that had not yet been given to his son. At noon on March 16, Mr. Minh contacted the bronze burial team to arrange a decent funeral for you.
At the funeral, Ti was still sitting in the corner of the house, occasionally humming a few songs. He still didn't know that he had become an orphan.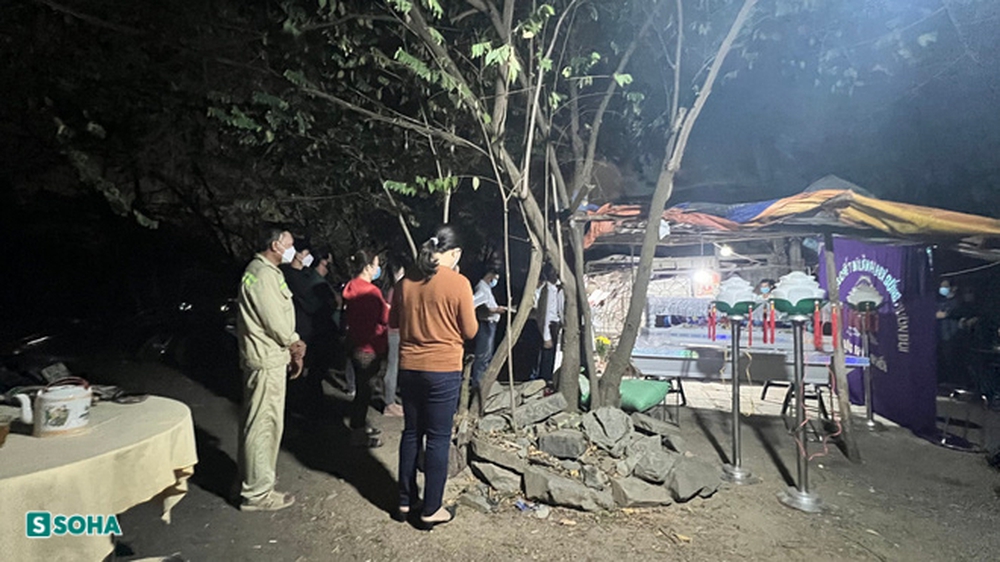 Relatives came to see Mr. Hai off
"Before, I saw Mr. Hai's car was broken all the time, so I collected 9 million dong, gave him a Japanese car to practice. He left, I was very sad. Now the biggest concern is not knowing who will take care of it. Now, she still has relatives in Ho Chi Minh City, but they are all poor, have to work hard and drizzle from morning to me. Her aunt has now brought her grandmother back to her hometown to take care of her." Mr. Minh said.
Today is his father's funeral, everyone is still present. But tomorrow, the day after tomorrow, when Mr. Hai's body is taken to be cremated, only Ti will be left in that hut. Who will buy rice for Ti to eat, who will drag him into the house when it's sunny, who will cool him down when the fever comes? That question is still unanswered.
https://soha.vn/cha-dot-tu-tren-xe-van-con-treo-hop-com-mua-cho-con-bi-tam-than-20220317132223076.htm
You are reading the article
Dad died suddenly, there was still a lunch box on the car to buy for a child with a mental illness

at
Blogtuan.info
– Source:
Soha.vn
– Read the original article
here