Games
Not Gangplank, Braum is the only champion in League of Legends that Illaoi flirts with, the lines still smell like 18+
In League of LegendsIn particular, there are many generals whose default skin is very normal, but their later skins make them very attractive. "nose spray" gamers. These can be mentioned as Riven Jade Rabbit, Fiora Teacher or Pool Party Caitlyn.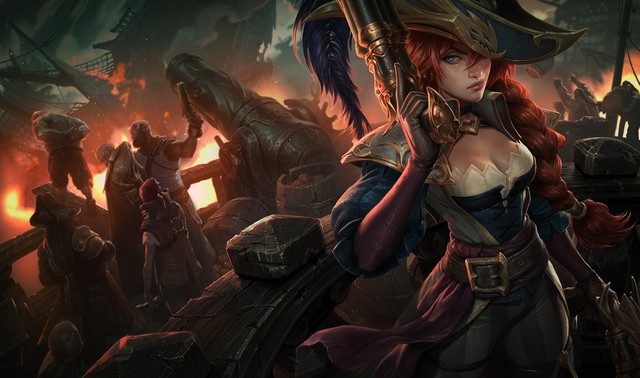 Miss Fortune is one of the very sexy designed champions in League of Legends
But perhaps, except for Evelynn, there are very few champions with smelly lines 18+ in League of Legends. Surely Riot thinks these things are not suitable for the war context, although there are many couples who have been hinted or publicly confirmed by Riot through League of Legends and related games like Xayah – Rakan. , Garen – Katarina…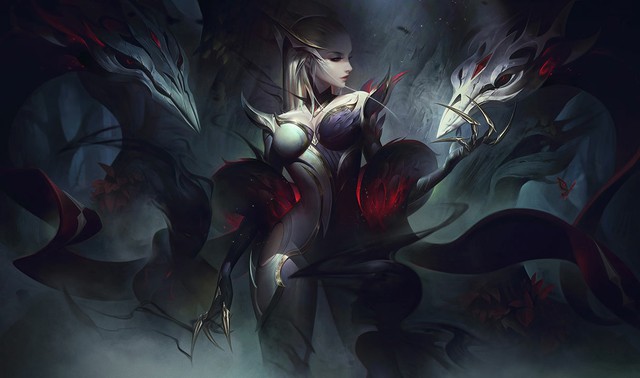 The female demon Evelynn is associated with 18+ dialogues
But recently, the League of Legends community was surprised again. Not only Evelyn but the general Illaoi is also a name that owns some 18+ lines. This makes League of Legends fans extremely excited because, right from his debut, Illaoi has been "nailed" in the image of a brute goddess with muscular muscles and a frank and sloppy way of speaking. But indeed, Illaoi has some 18+ lines and these lines are aimed at Braum – the champion from the Freljord.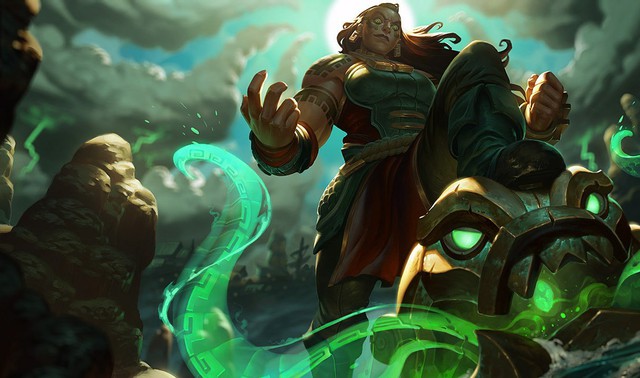 But Illaoi himself has lines 18+
Specifically, some fans have discovered that whenever interacting with Braum, Illaoi's lines have obvious flirting meanings, even suggesting "further" things. Even in the RPG genre game called Ruined King, which was released at the end of 2021, Illaoi also had a "butterfly" intention with Braum. But this general from the Freljord politely refused.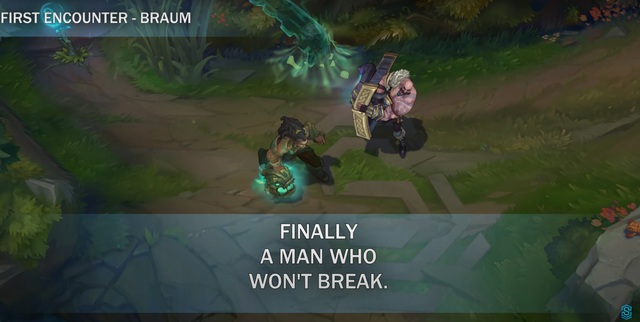 In the end, the man cannot be "subdued"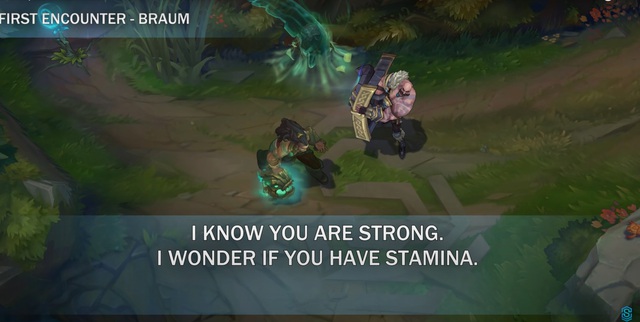 I know you're fine. But I wonder if he is "durable"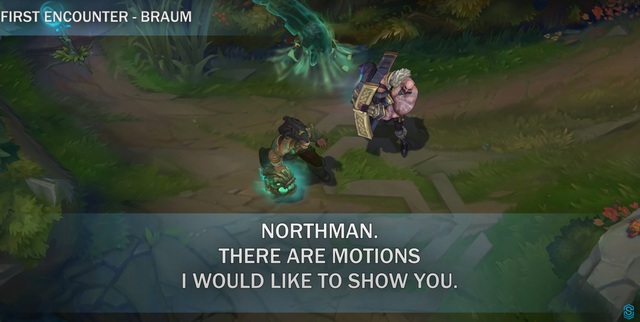 Northerner. There are some actions I want to show you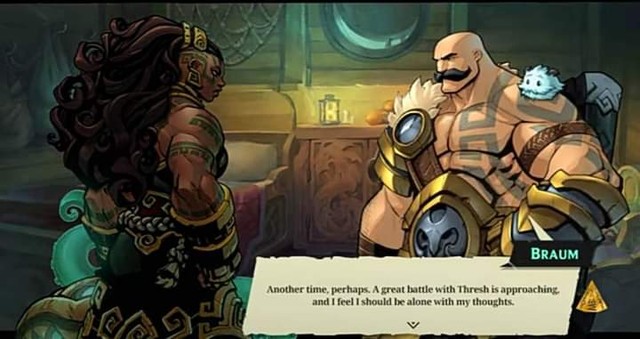 And in Ruined King, Illaoi also flirted with Braum but the general from the Freljord politely refused
Needless to say, on forums, the League of Legends community expressed surprise and excitement when even the "super women" of the LoL village like Illaoi sometimes showed their femininity. Many comments expressed "sympathy" for Gangplank because Illaoi also implicitly admitted that he had "broken" completely the Saltwater Danger.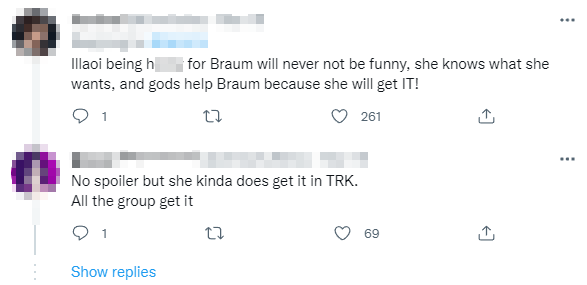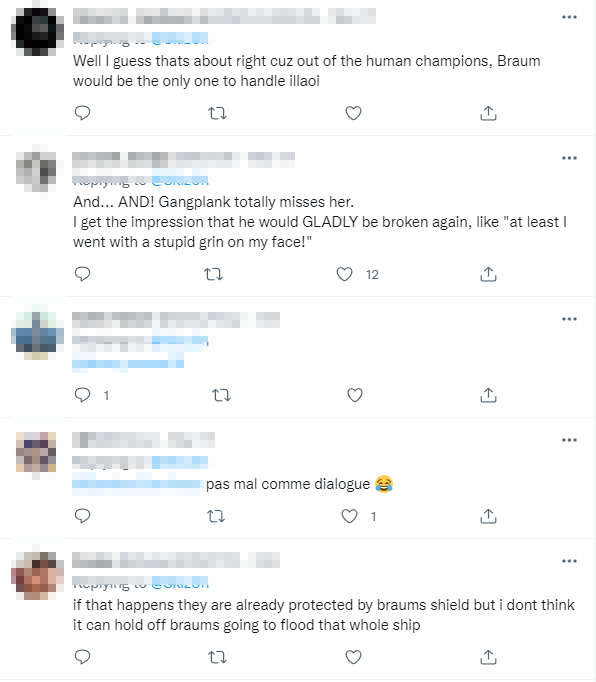 The community is excited about this discovery and expresses "deep sympathy" for Gangplank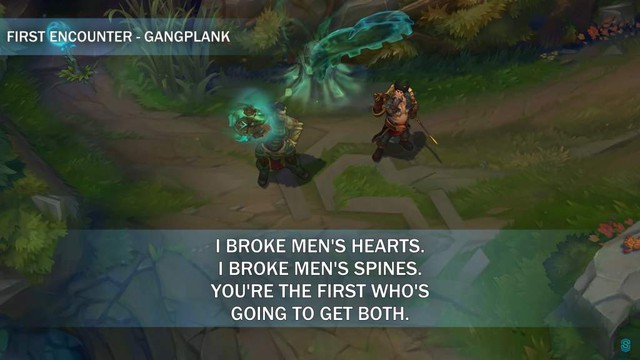 I have broken men's hearts. I've also broken men's bones. And you're the first to receive both
League of Legends has been around for over 10 years and offers loads of champions that are more or less related to each other. And maybe, in the future, Riot will bring more events to explain or strengthen the Illaoi – Braum relationship, even an event with all 3 names Gangplank – Illaoi – Braum. .
You are reading the article
Not Gangplank, Braum is the only champion in League of Legends that Illaoi flirts with, the lines still smell like 18+

at
Blogtuan.info
– Source:
gamek.vn
– Read the original article
here