Business
"Remember, forget" after COVID? Experts show a very simple way to fix it
"Brain fog" is a term used to describe a state of mental ambiguity. There are many health problems that can lead to brain fog such as cancer, seasonal flu, etc., but COVID-19 seems to be the most mentioned cause in recent times.
According to scientists, there is growing evidence that even mild to moderate COVID-19 infections can cause problems with memory, concentration and executive function of the brain. set.
In most cases, brain fog goes away on its own within a few weeks, but some people can experience the condition for months and possibly even years. The SARS-CoV-2 virus is still a mystery, so scientists have not been able to confirm how long patients who have been infected with this virus can suffer from brain fog.
Fortunately, there are ways we can deal with brain fog.
Why is there post-COVID brain fog?
According to James Giordano, professor of neurology and biochemistry, Georgetown University Medical Center (USA), for most other health conditions, brain fog usually disappears when the disease is cured or treatment is stopped. However, COVID-19 seems to cause a more widespread and sometimes longer-lasting inflammatory effect. This causes brain fog that can last for weeks or months.
Professor Giordano said brain fog can cause short-term memory problems and problems multitasking. Some people may find it difficult to concentrate at work, others will have coordination problems or become emotionally unstable.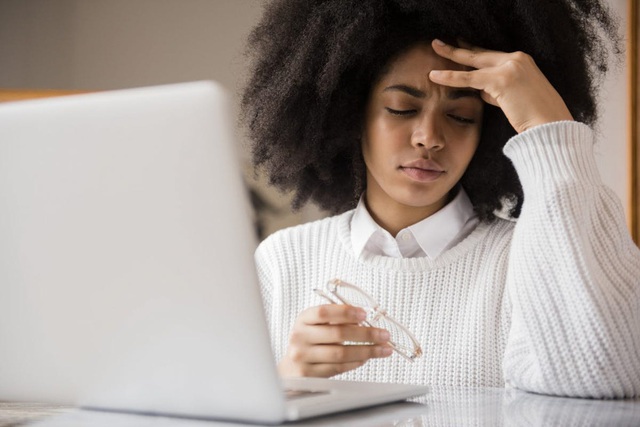 Brain fog can greatly affect the lives of post-COVID patients. Illustration.
How to deal with post-COVID brain fog
1. Stay physically active
Exercise is not only good for the whole body, but also helps restore brain functions.
You should do moderate exercise to help the brain process information better and improve the amount of oxygen to the brain.
Increasing social interaction such as joining clubs is also an activity that helps you be more active, brings more positive energy and helps the brain recover faster.
2. Train your brain
You can play memory games or write to-dos in notes or reminders on your phone to restore memory and concentration.
You can also stimulate awareness with quizzes or learn a new language.
3. Follow an anti-inflammatory diet
Some infectious disease experts recommend following an anti-inflammatory diet that includes monounsaturated fats, plant proteins, whole grains, and fish. At the same time, you should avoid fried foods, foods high in saturated fat and added sugars.
Professor Giordano said the Mediterranean diet is rich in antioxidants, which help reduce inflammatory effects in the brain and body.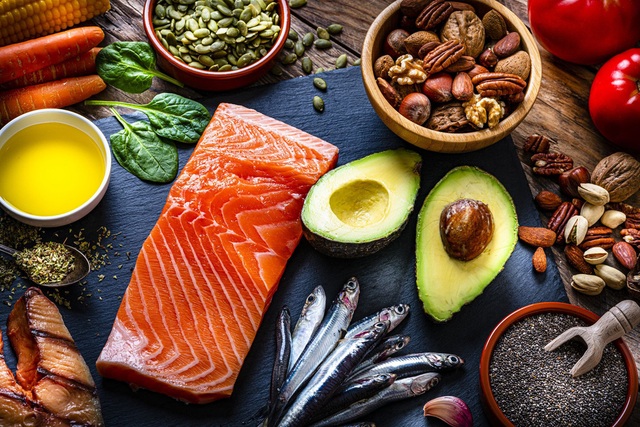 An anti-inflammatory diet is good for the brain. Illustration.
4. Get enough rest and drink enough water
Professor Giordano said: "Rest and drink enough water are quite important for people with post-COVID brain fog, because these two things can help the brain's metabolism to recover better.
5. With expert advice
If the phenomenon of brain fog persists, seriously affecting your daily life and work, see a specialist doctor for an appropriate treatment plan.
(Source: Huffpost)
https://soha.vn/nho-nho-quen-quen-hau-covid-chuyen-gia-chi-cach-khac-phuc-cuc-don-gian-20220319094105245.htm
You are reading the article
"Remember, forget" after COVID? Experts show a very simple way to fix it

at
Blogtuan.info
– Source:
cafebiz.vn
– Read the original article
here