Comfort is often the number one priority on a plane after safety, and here's what you can wear to ensure it.
Basic clothes to wear when flying
In your lower body, tights are the #1 choice. You'll need something that fits you and moves freely. That's also why runners love sweatpants because they're not baggy, but they're good at wicking away sweat.
Before going up planeyou will have to walk a lot from check in at the airport, through customs to waiting to board the plane, so wear pants that can help move comfortably.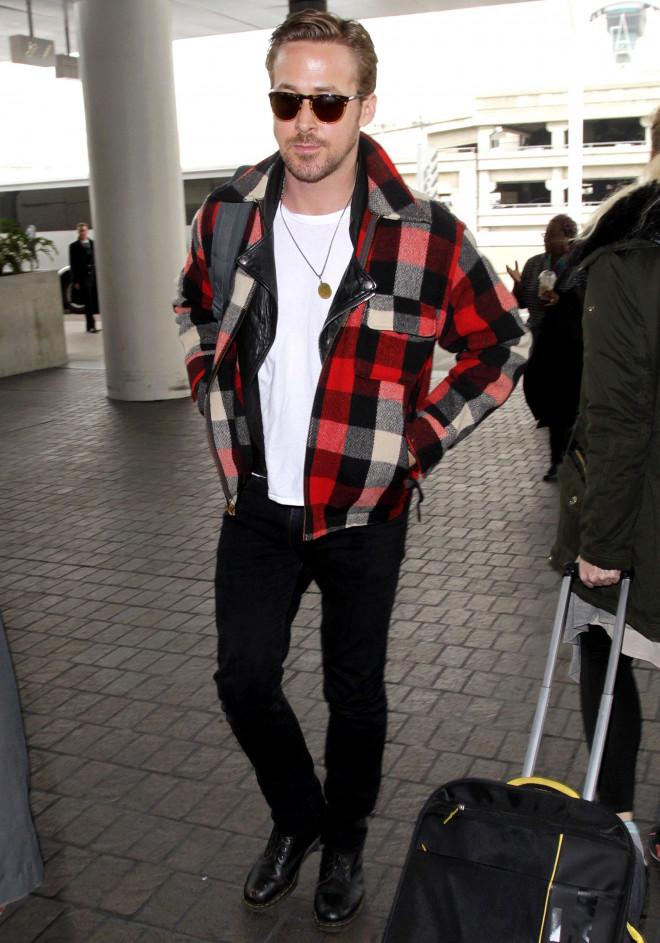 Combo of Flannel shirt and T-shirt in the style of star Ryan Gosling.
Here are some options
Joggers – Essentially just tight-fitting sports pants that fit both men and women, they're super convenient.
Standard sweatpants – Sometimes baggy isn't ideal, but otherwise is a good choice.
Leggins – A similar concept to leggings, these are super for women and just make sure they're comfortable.
Pajamas – These flimsy pants are obviously comfortable but are only suitable for short flights.
Also, many of us think a simple t-shirt will be very comfortable, but the air conditioning on the plane will make you think again.
Can be combined with a blanket or scarf, but quite "bulky". So, in this case, a lightweight long-sleeve shirt, or even an easy-to-wear, easy-to-remove flannel is a good choice.
You don't have to worry about buttons and it's as simple as a wearable blanket. You can take it off easily and store it in your luggage.
Flannel and T-shirt Combo – Versatile and adjustable, it's a great combo.
Long Sleeve Shirt – A solid choice as long as the sleeves are easy to roll up and it's thick enough to withstand the air conditioning on the plane.
Light sweater – if the flight doesn't start or end in a tropical/subtropical location, this is also an option.
Shoe options
This is possibly the most important part of your entire outfit. You will often be asked to take your shoes off when you go through security and along with comfort, shoes that are easy to take off are a priority.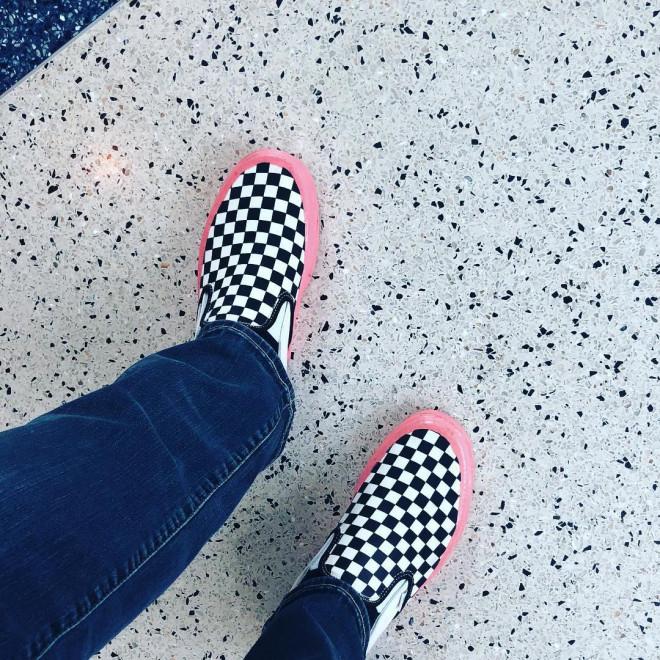 And if you go abroad, there are very large airports like in Hong Kong that will make your feet tired without a comfortable pair of shoes. Low-top, loose-laced basketball shoes are a good choice. They are easy to maneuver but there are other options to consider as well.
Running shoes with loose laces – Comfortable and sometimes more foot-hugging but also a good choice.
Crocks – this is actually a realistic option.
Strapless shoes – this is a good choice and choose the most comfortable material.
Sandals – warm weather and short flight, this item is quite reasonable.
Luggage
Before placing items and accessories in backpacks, bags, check to see if they are in the prohibited category. Basically, the less personal items, the better.
In addition, a crossbody bag is an option if you are quite hands-free on short flights.
Should you bring a pillow?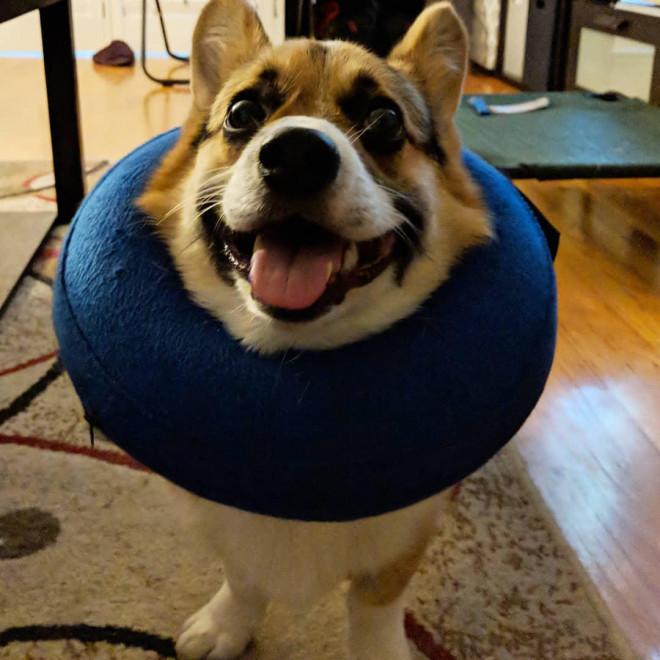 A wrap-around neck pillow is a more comfortable flight accessory than anything else. The outer shell of the plane neck pillow should choose a type that is manufactured from high-quality materials, which both absorb sweat well and bring comfort.
You can use this elastic rubber pillow that is also anti-vibration and strong to help protect your neck well. In addition, with the convenience of flying due to its super light weight and collapsible, the main air pillow is considered an indispensable accessory in every trip.
An umbrella in checked baggage
In Vietnam, rain or shine, you should prepare an umbrella in your checked baggage. When it's always sunny in Saigon or in Hanoi in the cold season, an umbrella to cover the rain and prevent UV rays from the sun is always needed.
Move from point to temperature change
The flannels became important again. A sheet of felt is easy to stow in your luggage and you may have worn it to cope with the intense air conditioning inside the plane. As long as you've prepared cold weather clothing in your checked baggage, everything should be fine.
As for moving from cold to hot, things are simpler. When you arrive at the airport, the temperature is relatively stable and warmer than outside, you can change into winter clothes with lighter clothes and prepare summer clothes in hand luggage.
According to Ho Chi Minh City Tourism Magazine
You are reading the article
Items that make the flight more comfortable

at
Blogtuan.info
– Source:
2sao.vn
– Read the original article
here