Quân Sự
Western efforts to increase Ukraine's air defense power meet obstacles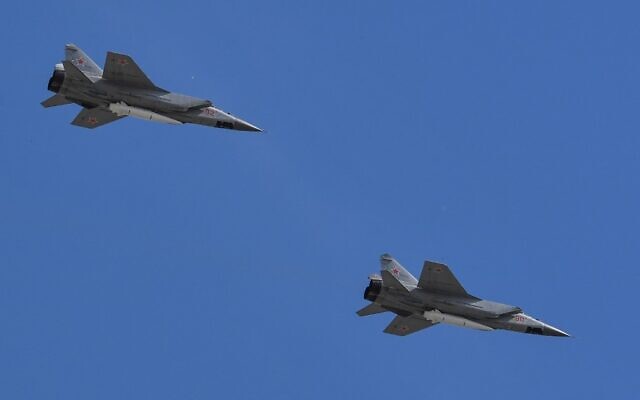 Not wanting to get into direct conflict with Russia, US President Joe Biden has pledged to provide Ukraine with air defense systems that have a longer range than the Stinger man-portable missile. But in fact, finding the extremely powerful anti-aircraft batteries that the Ukrainian army urgently needs is not easy.
Mobile anti-aircraft batteries like the Patriot are an ideal option. Its defensive effectiveness has been demonstrated in recent military campaigns in Iraq and the Persian Gulf.
However, it is not clear whether the US-made system will be able to defend against the latest missiles in Russia's arsenal.
On March 19, the Russian Defense Ministry announced that a day earlier, it had used Kinzhal hypersonic missiles for the first time to destroy an underground weapons depot in western Ukraine.
Patriot is mounted on a mobile truck as well as equipped with radar capable of automatically detecting and intercepting targets such as planes, drones or missiles within a radius of 100 km. The system also has a monitoring station controlled by three soldiers and an interceptor missile array.
But hypersonic missiles fly much faster than traditional cruise missiles. Furthermore, the Ukrainian military is not currently trained to handle the sophisticated American Patriot system.
On the other hand, Ukraine's forces are now familiar with the S-300 air defense system – the Soviet Union's first-generation competitor to the US Patriot, which has a more limited range but is sufficient to protect two cities near the Russian border are Kharkiv or Kyiv (Kiev). These S-300s can be provided with aid from former Soviet bloc countries, such as Slovakia and Bulgaria, where US Defense Secretary Lloyd Austin recently visited.
However, those countries still depend on the S-300 for security, so they asked for an alternative, or more specifically, the Patriot, before handing them over to Ukraine.
"We will immediately do so when we have a suitable replacement," Slovak Defense Minister Jaroslav Nad told reporters after meeting with US Secretary of State Austion in Bratislava on March 17.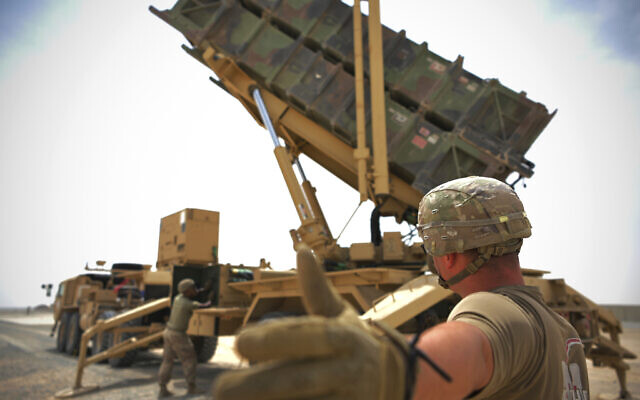 In response to the above call, the Netherlands announced it would deploy one Patriot battery to the Sliac military base in central Slovakia, while Germany also confirmed it would send two more batteries to Slovakia. This move can create favorable conditions for Slovakia to transfer the only S-300 complex to Ukraine.
However, German and Dutch weapons will not arrive in Slovakia any time soon. The Netherlands is expected to hand over at the earliest on April 15, while Kiev is in a "boiling fire" position.
Russia even though some countries may be willing to provide S-300 backup missiles to Kiev, Ukraine still needs a lot of complete systems, including radars and monitoring stations.
Mr. Brent Eastwood, a military expert at the 1945 electronic magazine specializing in foreign policy, said that a S-300 S-300 from Slovakia is not enough to energize Kiev.
Ukraine had about 100 S-300 batteries before Russian President Vladimir Putin launched a military operation last month. And the Russian military claims to have destroyed about 40 guns right at the beginning of the operation. According to Mr. Eastwood, Ukraine is a large country and only defending one city requires a lot of defensive weapons.
Greece, another North Atlantic Treaty Organization (NATO) member state, also has the S-300, but it also needs Patriot supplies instead. Even if the Pentagon, with its relatively limited Patriot inventory, decided to lend Patriots to these countries, it would take several weeks for them to arrive.
Washington is trying to convince allies in other regions to lend weapons, but again, it's not that simple. Chairman of the US Joint Chiefs of Staff Mark Milley may have asked Japan for help when he spoke by phone with his Japanese counterpart last week. The two men discussed the current security environment in the Pacific and the Russia-Ukraine conflict.
You are reading the article
Western efforts to increase Ukraine's air defense power meet obstacles

at
Blogtuan.info
– Source:
baotintuc.vn
– Read the original article
here