Đời sống
The poor and talented student gave his old teacher a house of 70m2
In the cold winter, seeing Chi Duc without shoes, Truong Tu Vinh took more than half of his monthly salary for the boy to buy shoes. This touched and remembered him for the rest of his life.
In the fall of 1978, Truong Tu Vinh entered Primary School No. 1, Vu Xuyen District, Inner Mongolia, China to teach. In the class of Miss Vinh, there is a student named Tran Chi Duc.
Chi Duc has a good academic record but a closed personality. He often sat alone during recess, rarely interacting with friends. Truong Tu Vinh soon realized his difference, but her special care with Chi Duc began in the 3rd year of elementary school. .
At that time, Chi Duc left school without reporting to the school. Truong Tu Vinh did not see the student in class, so he quickly went to the house to find out what happened.
It turned out that due to being too poor, Chi Duc's family did not want to send their children to school anymore. They plan to let Chi Duc drop out of school to work and earn money.
Tu Vinh was very angry when she heard this, she said seriously: "Only knowledge can change a child's fate!".
After the convincing efforts of Tu Vinh, Chi Duc's parents finally agreed to let him continue to study. After that time, Chi Duc really understood the importance of reading, so he studied even harder.
After finishing primary school, Chi Duc was accepted into a key high school in the district. This makes Truong Tu Vinh very happy, and also gives Chi Duc's parents hope for a bright future.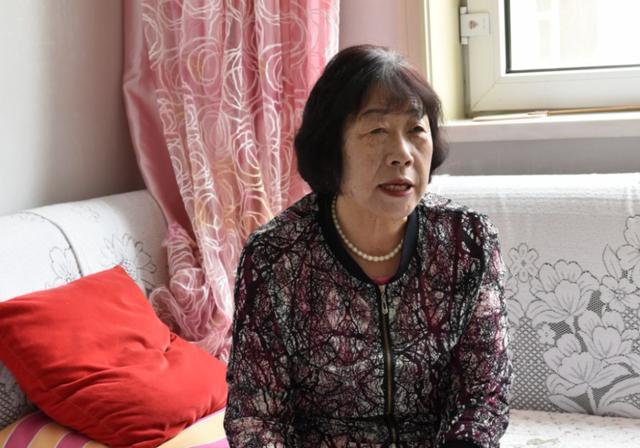 Teacher Truong Tu Vinh
The intense study in high school did not frighten Chi Duc. However, things are unpredictable. When Chi Duc was in high school, his mother suddenly passed away, causing Chi Duc's spirit to be broken and disoriented. Teacher Tu Vinh, knowing this, came to encourage him and advised him to show his love for his mother by studying hard.
Chi Duc is a sensitive child, he quickly understood the good intentions of teacher Truong, so he quickly got rid of his sadness and returned to high school. In the end, he achieved outstanding results, ranked 2nd in the whole district in the university entrance exam and received an admission letter from the Changchun Institute of Geology.
When he started school, Chi Duc only had 70 yuan in his body. In the cold winter, he didn't have money to buy a pair of cotton shoes. Knowing this, teacher Tu Vinh did not hesitate to take out 20 yuan and send it to Chi Duc, telling him to buy shoes.
At that time, Tu Vinh's salary was only 37 yuan/month. 20 yuan is equivalent to more than half a month's salary. Chi Duc was very touched, secretly grateful to this kind teacher.
When Chi Duc was studying at university, his father unfortunately passed away. Teacher Tu Vinh immediately went to Chi Duc's house to comfort the poor child. The loss of his parents made Chi Duc very sad, but fortunately he always had Miss Tu Vinh behind to encourage and encourage.
Since then, he considers the teacher as his second mother. Every holiday, Tet Chi Duc often comes to her house to play.
Buy a house for an old teacher
After graduating from university, Chi Duc chose to study for a master's degree and then a doctorate. With this advanced degree, he quickly found a good job. Life becomes affluent.
In 2007, on Ms. Truong's 60th birthday, many students came to her house to congratulate her former teacher. But because of busy work, Chi Duc could not be present.
After the friends left, he went to Ms. Truong's house and said that he would buy a house for her. Tu Vinh refused time and time again, but Chi Duc contacted his friends working in Vu Xuyen to find a house of 70m2 and did not give the teacher a chance to refuse.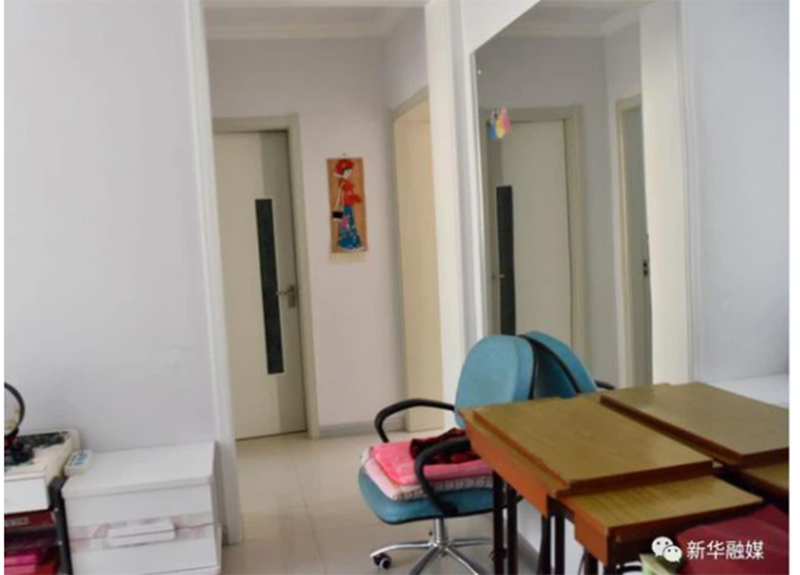 Chi Duc gave a house of 70m2 on the occasion of his teacher's 60th birthday.
In fact, the idea of ​​​​buying a house for her has been cherished by Chi Duc for a long time. Because he saw that the elderly teacher and his wife still lived in an old house which was very inconvenient. He wants to buy a new house so that his teacher can live more comfortably when he retires.
"You have helped me succeed, I am always grateful to you," Chi Duc said to his teacher.
Later, despite his busy work, Chi Duc still arranged to visit her once a month. Knowing that she has high blood pressure, Chi Duc often buys many boxes of medicine and sends it home. In 2016, the teacher's husband died, Chi Duc offered to take her to his house. He promised to take good care of her, but the teacher refused.
Chi Duc has no choice but to do her best in other areas to repay her help and support over the years.
Some say that Truong Tu Vinh exchanged a pair of shoes for a house. But for Chi Duc, a teacher's kindness is not just a pair of shoes. Without her encouragement and persuasion, he would have dropped out of school and would not have had the success he is today.
Linh and Giang(According to QQ)
You are reading the article
The poor and talented student gave his old teacher a house of 70m2

at
Blogtuan.info
– Source:
vietnamnet.vn
– Read the original article
here