Giải trí
The secret to having porcelain white skin like Dae Jang-Geum-Beauty
Over 50 years old, but Lee Young Ae, a famous Korean actor, is still very young and beautiful. So what is the secret for "chef Dae Jang-Geum" to maintain porcelain white skin forever with time.
Lee Young Ae is famous for playing the role of Dae Jang-Geum in the movie of the same name. Currently "she" is over 50 years old but still extremely young and beautiful.
Lee Young Ae drinks tea to lose weight, beautiful skin
Lee Young Ae is prone to colds, so she avoids eating cold foods or drinking ice water. Instead, Dae Jang-Geum often drinks warm ginger tea to warm her body. Whether at home or out, the beauty always carries a thermos of warm ginger tea.
Lee Young Ae is beautiful forever.
Ginger contains antioxidants, iron, calcium, potassium, protein, selenium, magnesium and a host of other vitamins and minerals.
Ginger tea has many positive benefits for the digestive system, especially soothing digestive disorders. Drinking ginger tea every day will help improve metabolism and ensure a balanced intestinal function. Besides, ginger tea can also eliminate toxins, making the skin healthier.
In addition to ginger tea, Lee Young Ae also has a habit of drinking warm water. Every day after waking up, she immediately drinks a glass of warm water to promote bowel movements, improve digestive tract activity, increase skin moisture, increase metabolism and maintain body circulation.
During the rest of the day, she continues to add enough 10 cups of water (about more than 2 liters) to keep her body hydrated for smooth skin. Drinking a lot of water also helps the actress' weight loss process, limiting uncontrolled energy intake, supporting calorie burning, and fat loss.
Skin care tips thanks to Lee Young Ae's potato mask
Lee Young Ae revealed that the secret to perfect smooth porcelain skin is thanks to potato skins. Every week, she makes a mixture of potatoes mixed with fresh milk, chooses fresh, clean potatoes, boils the skin and then mashes, mixes potatoes with 30ml of fresh milk, applies to her face for 15-20 minutes and then washes. with warm water. Although she is now 46 years old, her skin is still smooth and full of life.
Lee Young Ae has an extremely slim figure.
About her beauty foods include green tea and grapes. Lee Young Ae avoids eating processed foods like ramen. Also, appearing on SBS 'Good Morning', Lee Young Ae revealed that she uses essential oils to moisturize and relax her skin. In addition to using them on her skin, she recommends using them for both her nails and hair. And the essential oil that Lee Young Ae likes the most is camellia.
Camellia oil contains oleic acid which helps to soothe the skin, and gamma linolenic acid which is very effective in reducing itching, rashes or allergies.
Lee Young Ae does not abuse skin care products
Lee Young Ae in addition to using only plant-based skin care products that do not contain preservatives and chemicals, she will only use 1-2 creams per day, not overdoing too many products or foods. do many skin care steps like Korean women do.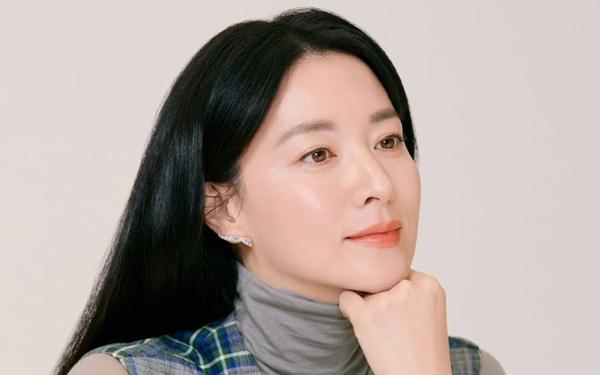 Lee Young Ae's plump skin.
Ms. Dae Jang-Geum said that many people often mix skin care products with different functions to quickly improve skin quality, but in reality, this is easy to irritate the skin.
You are reading the article
The secret to having porcelain white skin like Dae Jang-Geum-Beauty

at
Blogtuan.info
– Source:
24h.com.vn
– Read the original article
here