Recently, world memory record holder Duong Anh Vu shared an interesting short opinion on the subject of student CV writing skills. He wrote: "There is truth. If the CV is considered as "one body with full limbs", then most of the CVs of recent Vietnamese graduates are deactivated.".
As soon as it was posted, the statement of the world memory record holder shocked many netizens in general and young people in particular. They thought he was a bit too much, using the word "sensitive" to evaluate a recent graduate's CV.
Duong Anh Vu's statement shocked many young people. (Screenshots)
Contacting Duong Anh Vu, he said: "The word "sensitive" in my statement is "handicap." Once you use the comparison between a fresh graduate resume and the whole body, you can't use words other than "handicap".
Clearly, in a CV there are 4 most important pillars, including: level of education, soft skills, work experience and foreign language skills. But in fact, new graduates only meet half of the requirements, namely the level of education. And of course anyone who graduates from school has a diploma, but if the degree is only classified as "medium and good", it is very tiring, it must be "fair" or higher to meet the standards. Moreover, this section covers not only university/college degrees but also short-term professional certifications, but in reality most students today do not pay much attention to such programs.
With my analysis above, what words can I use to describe this comparison other than "flawed". If someone didn't read my comment at the bottom of the post, they would feel hurt, but after reading it, they would feel completely normal. Because they think too much about the word "disability" when they lack information.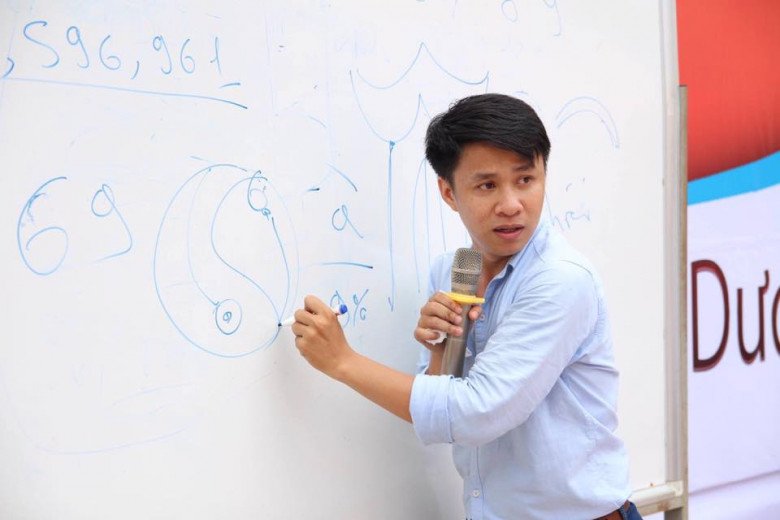 According to Mr. Vu, in a CV, there are 4 most important pillars, including: level of education, soft skills, work experience and foreign language skills.
He further analyzed that the nature of a CV is more comprehensive and important than simply thinking about "Resume" in Vietnamese. It summarizes the specific information of the four important pillars above… Resume like the "makeup face" of a job candidate, all the first impressions that employers give to job applicants All from CV. However, most fresh graduate CVs often have important defects because they only fulfill important pillars.
According to Mr. Duong Anh Vu, the problem of just reading statements without considering explanations is something that needs to be improved in "Critical thinking". When you lack data, lack information… you will easily make subjective judgments. This is a disease of youth in today's society. "Most Vietnamese students take "skills" very seriously and to prepare for any job you need the following 4 basic skills: Teamwork; Communication; Elementary school critical thinking skills; self-responsibility If you don't have basic critical thinking skills, you will fight with your coworkers all day your boss, and it will make you jump like hopscotch," he says.
She is not afraid to tell the truth about her CV even if it makes many young people sad, worried, or heartbroken. His own CV was also "disabled", so he understood. And since he understood, he decided to say it to warn the next generation.
"The pioneer's responsibility is to help the latter avoid stepping on the trap. Human life spans are short, so it is impossible to live long enough to experience all failures. So you need to learn to learn from the failures of others. One small mistake can change our life forever. You may feel offended by my statement, but if you read the explanation below, I'm sure you will gain experience. At that time, instead of being sad, you will feel more confident."
Mr. Vu used to have a handicap on his CV, so he understood. And since he understood, he decided to say it to warn the next generation.
After that, Duong Anh Vu added, when employers accept to recruit new graduates, they do not need experience, receive training from scratch, but what they need is "attitude", employee work and willingness to learn. If the employer does not accept an inexperienced person, the CV will be rejected from the submission round. "Experience actually includes two types: professional experience and work experience. If during school a lot of part-time work, will definitely have work experience, a regular work environment will help you have skills, "for him.
Reminding young people when creating a CV to apply for a job, the world memory record holder is frank: "Creating a standard, intuitive CV is an essential skill. Because a CV is like a person's face, a step in the recruitment process – CV screening. If your CV is unattractive, it will definitely be rejected and the employer will not tell you why you were eliminated from the CV screening round.
You are reading the article
Surprisingly when using the word "sensitive" about a student's CV, Duong Anh Vu spoke up
at Blogtuan.info – Source: Eva.vn – Read the original article here