Giải trí
Earth's position will be sent to other aliens, what warning Stephen Hawking? -Information Technology
Messages carrying a lot of information about the Earth, including the exact location of the globe, will be sent into the distant universe for other civilizations to receive. However, what did the physicist Stephen Hawking warn about the dangers of trying to contact other aliens?
For many years now, scientists have wondered if there are other civilizations in the universe, but until now, no one has a definite answer.
And now scientists are about to send a radio message into space, in the hope that one day, it will be received and decoded by "people" from another civilization.
This message is called BITG (Beacon in the Galaxy), and is an updated version of a message first sent in 1974, with the same purpose.
Once decoded, the message will reveal a picture of a person, a drawing of a molecule carrying genetic information, a picture of the solar system, and more information about basic math and science, such as a map of the Earth. Land, then the invitation to reply to this message.
When decoded, BITG will reveal quite a lot of basic information about people and the Earth. Photo: NASA Jet Propulsion Lab.
However, there are also researchers who are concerned about this plan, because the great physicist and cosmologist Stephen Hawking once warned that higher civilizations beyond Earth could be wants to destroy us.
Professor Hawking has expressed support for finding aliens, but by listening to signals from space, he opposes actively trying to communicate like sending radio messages. According to him, based on human behavior, it is understandable that aliens are not necessarily friendly, especially if they have superior technology compared to us.
Mr. Hawking also explained that the aliens "may see us (humans) as no more valuable than we think bacteria".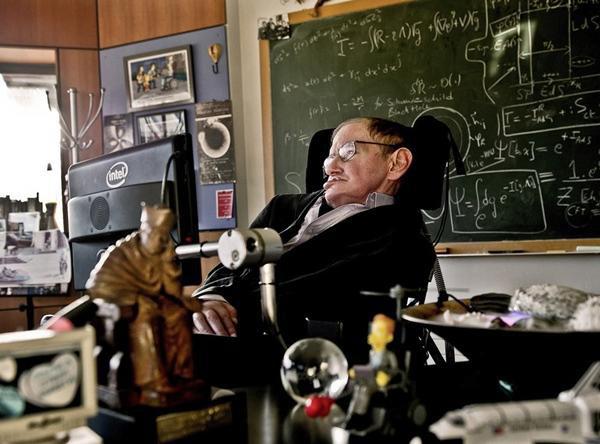 Professor Stephen Hawking has warned several times about actively communicating with aliens. Photo: Sarah Lee/ Cambridge University Science Museum.
Although so far, humans have not had any clear evidence of life on other planets in the universe, but the planet Gliese 832 c outside the solar system is thought to have the conditions to live. But according to Science Alert, Professor Hawking also warned in 2016: "We could one day receive a signal from a planet like Gliese 832 c, but we should be very careful with paying for it. word".
Anyway, Jamilah Hah, a scientist on the BITG project, thinks that as long as we send a clear message of peace, the benefits will outweigh the harms.

The message also includes an invitation to contact Earth again. Photo: NASA Jet Propulsion Lab.
Currently, the time to send the BITG message into space has not been announced specifically.
You are reading the article
Earth's position will be sent to other aliens, what warning Stephen Hawking? -Information Technology

at
Blogtuan.info
– Source:
24h.com.vn
– Read the original article
here