Life Style
Sức Khỏe
The reason why some people have not received 3 doses of COVID-19 vaccine
Statistics on Immunization Portal vaccine against COVID-19 So far, the country has injected over 208.2 million doses of COVID-19 vaccine.
The coverage rate of COVID-19 vaccine for people aged 18 and over in our country as of April 8 is: 100% of the 1st dose, 100% of the 2nd dose, 50.8% of the 3rd dose. For people from 12 to 17 years old, the first dose is 99.8% and the second dose is 95.2%.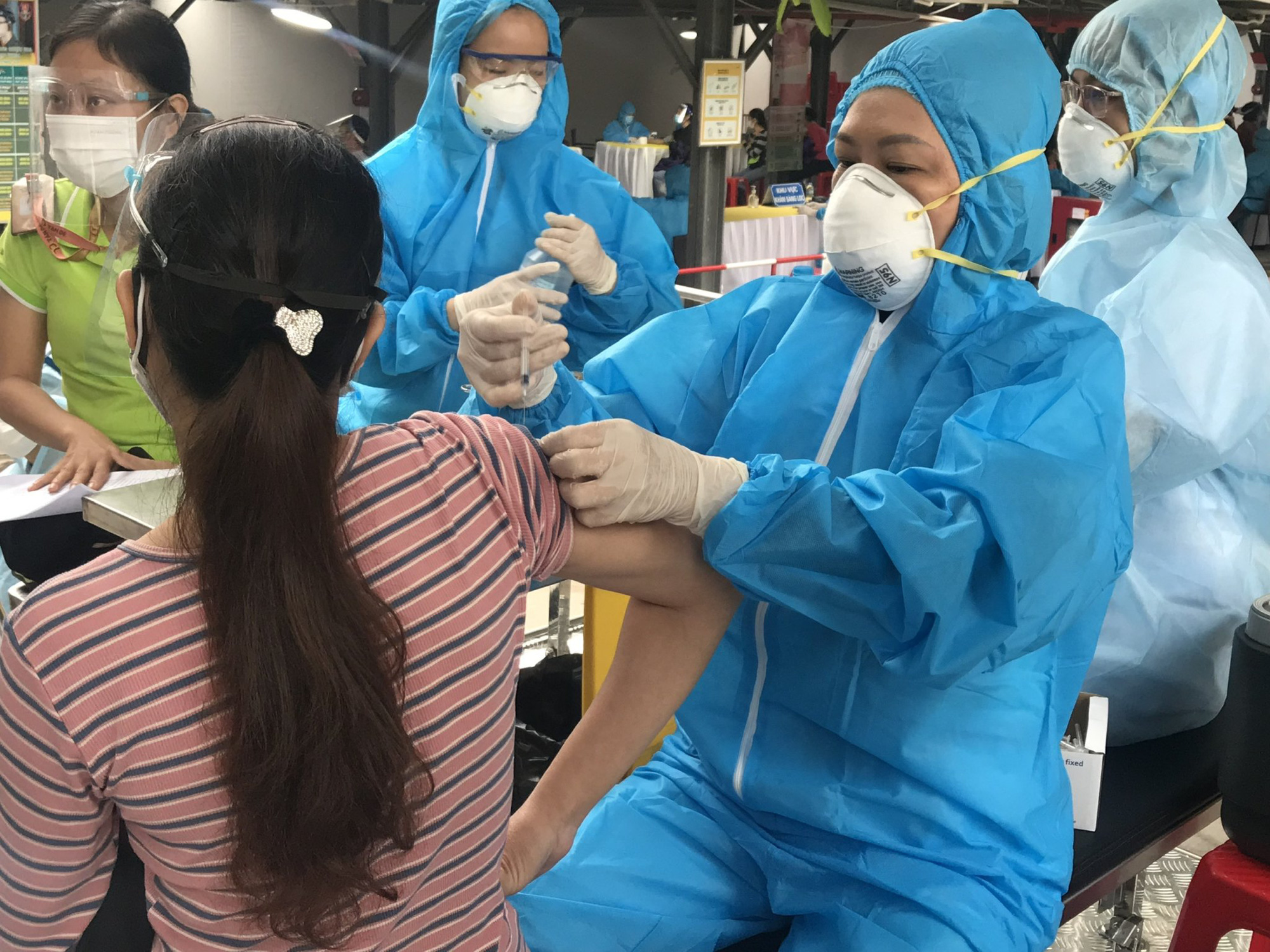 The number of COVID-19 vaccines administered to people aged 18 and over is 191,024,588 doses, of which 1st dose: 71,379,980 doses; Nose 2: 69,973,692 doses; Additional dose: 15,001,180 doses; Nose 3: 34,669,736 doses. If including more than 1.5 million doses of Abdala vaccine with 3rd injection, the total number of 3rd doses in Vietnam has reached more than 51 million doses so far.
Number of COVID-19 vaccines given to children aged 12-17 years old is 17,219,980 doses, of which 1st dose is 8,816,006 doses; Nose 2: 8,403,974 doses.
According to the Ministry of Health, as of April 6, 2022, Vietnam has received more than 230 million doses of COVID-19 vaccine. With this number of vaccines, Vietnam can vaccinate people aged 12 and over with 1st dose and 2nd dose and expand the target audience to vaccinate children, inject additional doses and 3rd doses for those aged 18 years and older. .
Regarding the injection of 3 doses of COVID-19 vaccine, according to the Ministry of Health, by the end of the first quarter of 2022, it is estimated that 60% of people aged 18 years and older have enough time to receive the 3rd dose (40.4 million people). By the end of March 31, 2022, 33.4 million people had been vaccinated with the 3rd dose, the coverage rate for the 3rd dose for people 18 years of age and older was 49% (about 83% of the subjects aged 18 years and older). injection schedule), by April 8 is 50.8%.
The rest have not received the 3rd dose for a number of reasons such as: The number of people infected with COVID-19 has increased, coincident with the time when the 3rd dose is needed, so there is a delay in vaccination; A part of people who have received 2 doses of vaccine after contracting COVID-19 and recovering tend not to receive the 3rd dose because they think they have natural immunity after contracting the disease.
The Ministry of Health suggested that localities continue to promote vaccination, ensuring the vaccination schedule; strengthen the mobilization of people to vaccinate, go to each alley, knock from door to door, check each person to avoid omissions; medical examination and treatment establishments review and organize injections of basic and supplementary doses for people over 50 years old and people with underlying diseases who come for medical examination and treatment at their establishments; after the basic dose has been injected, the additional dose and the booster dose will be administered in order of priority;
Localities are ready to prepare resources to vaccinate against COVID-19 for children aged 5 – under 12 years old as soon as they are provided.
Regarding the vaccination against COVID-19 for children aged 5 – under 12 years old, according to the Ministry of Health, up to now, more than 53 countries have planned/deployed vaccination for children under 12 years old. Immunization for children in different countries is implemented differently, many countries including countries in the European Union, the United States deploy vaccination for all children from 5 to under 12 years old. Countries mainly use Pfizer vaccine for children from 5 to under 12 years old, Moderna vaccine for children from 6 to under 12 years old…
You are reading the article
The reason why some people have not received 3 doses of COVID-19 vaccine

at
Blogtuan.info
– Source:
Afamily.vn
– Read the original article
here