Business
About to experiment with peer-to-peer lending, will cut the "exorbitant" interest rate lending?
The State Bank has just announced to collect opinions from organizations and individuals on the draft decree stipulating a mechanism for controlled testing of financial technology (Fintech) activities in the banking sector.
In the report of the State Bank, this agency said that the last few years have witnessed the development of a large number of Fintech companies participating in many activities in the Vietnamese market.
The number of companies operating or participating in providing Fintech services and solutions in Vietnam has increased rapidly from about 40 companies at the end of 2016 to about 200 companies at the present time with many fields, including: operating areas such as: payment, peer-to-peer lending (P2P Lending), credit scoring, personal financial management… Notably, there are about 100 companies in the field of peer-to-peer lending alone. with many foreign invested companies.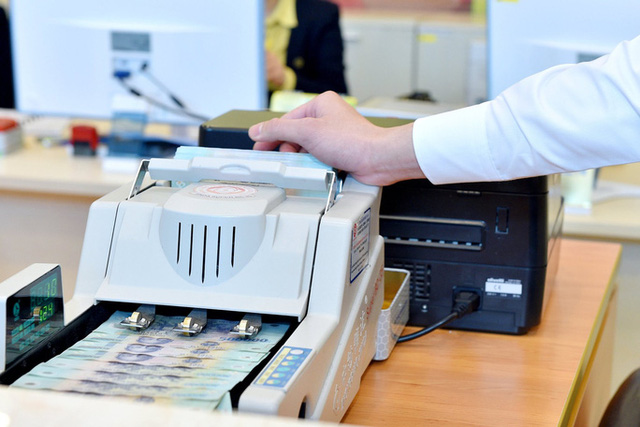 Having a peer-to-peer lending testing mechanism is expected to quell the chaos of online lending applications and high-interest online loans. Photo: Binh An
According to the State Bank, many areas and areas of operation of Fintech companies do not have a comprehensive legal framework or specific legal regulations to regulate, so there are potential risks and negative consequences. in a number of aspects such as fair competition, financial stability, network security and protection of consumer rights.
"Only in the peer-to-peer lending activity that has emerged in Vietnam recently, some companies using the name of P2P Lending model take advantage of people's lack of information to deceive, cheat, and falsely advertise. real, promising high profits, high interest rates to cheat and appropriate people's capital to invest in this lending model.Deceive borrowers about "low" interest rates, preferential loan conditions while calculating and applying "exorbitantly high" real interest rates, negatively impacting people's lives" – stated the State Bank.
Therefore, the State Bank considers that the establishment of a controlled testing mechanism for financial technology activities (referred to as the Trial Mechanism) is one of the preferred policy tools and approaches. applied by many countries to enhance competition and efficiency. Accordingly, by allowing solutions to be tested with real transactions in a controlled environment, limited in scope, scale and time of testing.
According to the draft decree, in the upcoming trial mechanism, peer-to-peer lending companies are not allowed to perform acts including providing loan security; provides information brokerage services for borrowing money for stock investment and other high-risk activities. No unauthorized use of funds from customers.
The founding staff, executive managers participating in borrowing and lending and being the guarantor or guarantor through the Fintech solution they operate, must not take advantage of their management and operating advantages to commit fraudulent acts. , fraud, appropriating customer property…
The draft decree also states that peer-to-peer lending companies participating in the trial must have a customer protection mechanism; protect the client's legitimate rights and interests in this process. Guidelines must be issued and provided to the customer to advise against the risks of participating in the use of the solution during the trial period. Set up a customer complaint handling department…
The trial period for Fintech solutions is up to 2 years, depending on the specific solution and field, counting from the time of being granted the Certificate of participation in the trial mechanism by the State Bank.
You are reading the article
About to experiment with peer-to-peer lending, will cut the "exorbitant" interest rate lending?

at
Blogtuan.info
– Source:
cafebiz.vn
– Read the original article
here