Kinh doanh
World
Gold price increased sharply, big players sold nearly 129,000 taels
In the first quarter of 2022, the agency sold a total of 455,000 ounces of gold, equivalent to 514,621 taels of gold.
Globally, gold-backed ETFs saw a net inflow of $11.8 billion in March, the highest monthly inflow since 2016, the World Gold Council said.
According to Bloomberg, both producers and banks in Russia are exploring and expanding the gold consumption market in Asia and the Middle East. Russia is the world's second largest gold miner about 340 tons of gold per year.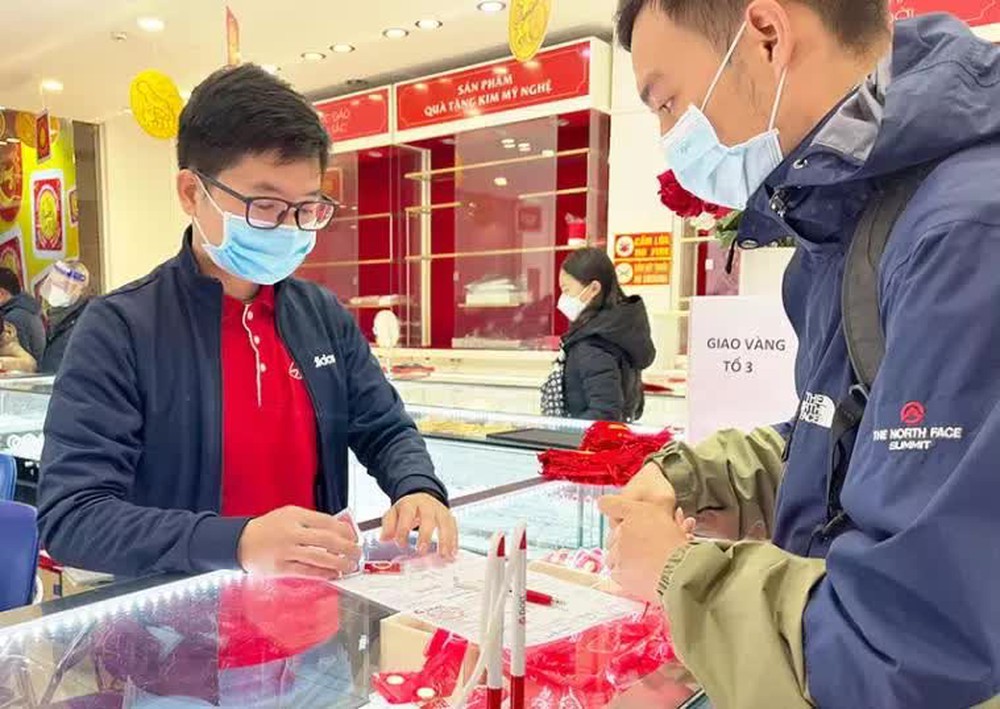 Last week, gold price The world depends on the geopolitical situation in Ukraine and economic information in the US and Japan, which is forecasted to have less growth. At the end of the week, gold price continued to climb, closing at the highest level of the week. In general, during the week, the world gold price increased sharply by 24 USD/ounce compared to the opening price of the week.
At the end of this week's trading session, spot gold price increased 0.4 percent to $1,932.78 per ounce. U.S. gold futures also advanced 0.5%, to $1,934 an ounce.
Analysts assess that inflation and geopolitical tensions are the two main factors driving the demand to buy gold. Analysts assert that gold's role as an inflation hedge seems to be providing important support to the price of this asset class.
Jim Wycoff, senior analyst for precious metals market site Kitco Metals, said that gold prices will benefit quite a lot once worries about inflation start to "heat up" again, even if the metal is This quarter faced the trend of "strong hand" tightening monetary policy of the Fed.
"Fed policy has a long way to go to return to normal and gold will continue to be solid," said Bart Melek, head of commodity strategy at TD Securities.
Ole Hansen, Saxo Bank's head of commodity strategy, said that inflation has become a real threat to consumers, so it's not surprising to see investors buying a lot of gold to buy gold. Protect wealth and keep purchasing power value for money.
End of the week's trading session, price gold bars 9999 at SJC Hanoi is 68.65 million VND/tael (buy in) – 69.47 million VND/tael (sold out). SJC Ho Chi Minh City listed at 68.65 million dong/tael (buy in) and 69.45 million dong/tael (sold out).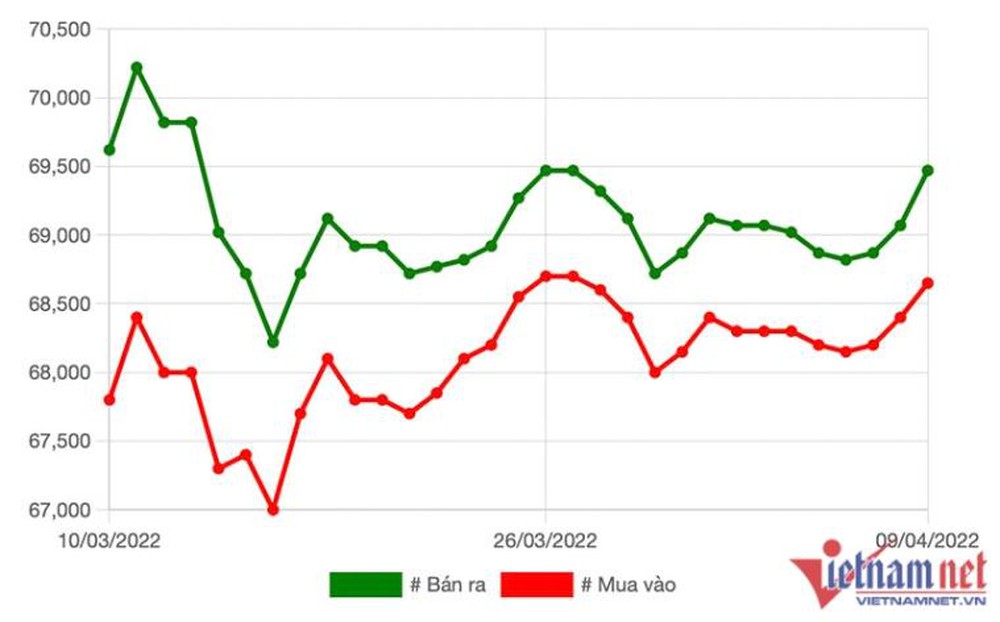 And at Doji Hanoi, the price Gold SJC priced at 68.6 million dong/tael (buy in) and 69.4 million dong/tael (sold out). Gold price at Doji Ho Chi Minh City is 68.6 million VND/tael (buy in) and 69.4 million VND/tael (sold out).
The domestic gold market last week was less volatile. Gold price mainly followed the world trend and increased sharply in the last 2 sessions of the week, surpassing 69 million VND/tael. SJC gold on the market has increased by 450,000 VND/tael compared to the opening price of the week.
Due to the quiet buying power in the market, businesses narrowed the buying and selling price range of gold jewelry to 900,000 VND/tael, instead of 1 million VND/tael in the previous sessions.
You are reading the article
Gold price increased sharply, big players sold nearly 129,000 taels

at
Blogtuan.info
– Source:
Soha.vn
– Read the original article
here