Business
The "tiny girl" is less than 1 meter tall and the journey from a student rejected by all schools to a businessman with a fortune of several hundred billion
No one's life is favorable. Having been born in this world, it is inevitable that there will be difficulties and adversities. However, no matter how bumpy the road ahead is, as long as you persevere through it, you will definitely reach your dream one day.
Zhu Xiaohong, a girl from Heilongjiang Province (China), is a typical example of not giving in to difficulties. She is only 85cm tall, weighs 30kg, but with a strong will and wiser mind than other people, she has established a business from empty hands, currently owns a company with a value of several hundred billion.
Now, although Zhu Xiaohong's company has gradually stabilized, she still hasn't forgotten her original ideal of donating 20 million yuan each year to social organizations. She constantly strives to rise up, create new breakthroughs for her life and also demonstrate her own life value.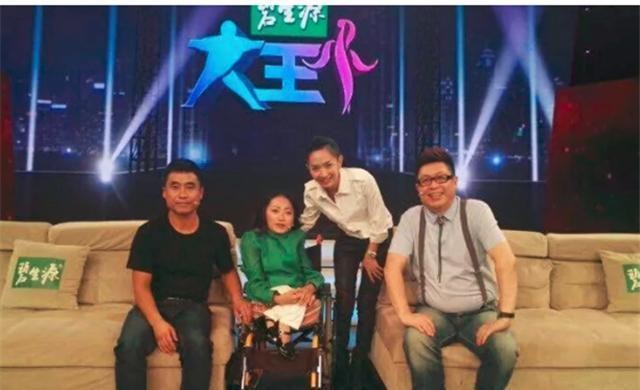 1. The girl with a birth defect
In 1971, Zhu Xiaohong was born into a poor family in Hulan County, Heilongjiang Province (China). The family's economic conditions were difficult, when she was pregnant with Xiaohong, her mother could not eat enough, even meager food was not available. During the months of pregnancy, she was diagnosed with malnutrition by her doctor.
The congenital weak body has seriously affected Xiaohong's development. At that time, the medical conditions were backward, it was not possible to check the pregnancy status, so it was not discovered that Xiaohong was deficient in calcium in the womb, and was born with congenital rickets.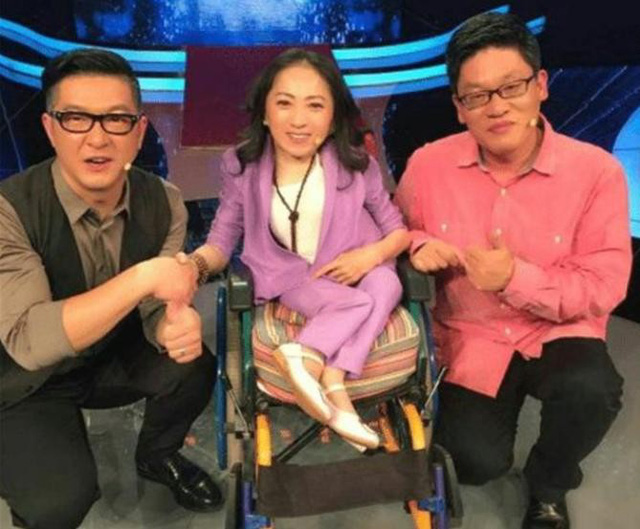 Rickets is very difficult to treat, although it did not take Xiaohong's life, it caused her body to deform and slow down in growth. Her physical defects made her extremely miserable and unbearable.
The age is increasing day by day, but Xiaohong still looks like a 5-6 year old child. What made her suffer the most was her disfigured body due to congenital rickets. She can't walk, she won't know the feeling of walking like a normal person for the rest of her life.
But fortunately, Xiaohong's parents have never abandoned her, in their eyes she has never been a burden, on the contrary, they feel even more guilty for their child. Although the life of their daughter will surely face many difficulties in the future, they are willing to be with her, as long as she is happy and healthy, they accept to do anything.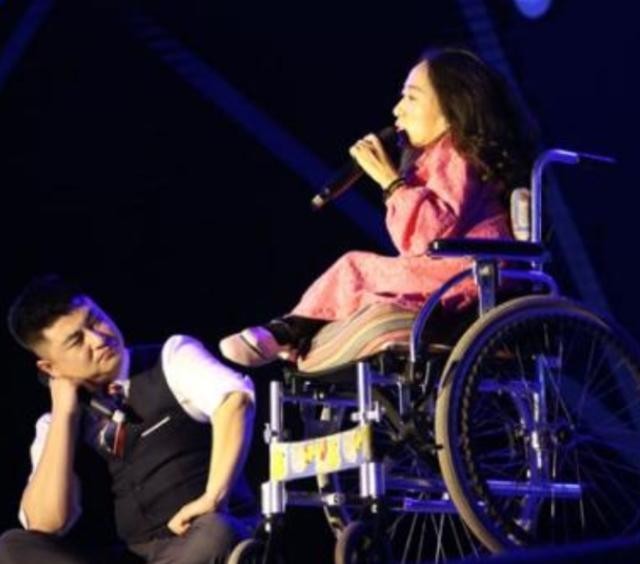 In order to avoid the scrutiny of friends and relatives, as well as for their daughter to have a stable place to live, Xiaohong's parents took her out of the countryside to the town. However, this new life is not very peaceful.
At home, Xiaohong lives happily with her parents and grandfather. But just going out, everyone has a different view of her, even a contempt that doesn't need to be hidden.
Just like that, Xiaohong has reached school age, but going to school is not easy. Whether regular schools or schools for the disabled refuse to accept Xiaohong. The reason was just because she couldn't walk and take care of herself.
Fortunately, Xiaohong's grandfather was an educated person, so he took on the responsibility of teaching her to study at home. He is very dedicated to teaching, all knowledge is passed on to her.
Besides teaching Xiaohong to read, he also taught her how to be human. In addition, he also taught her some skills such as watch repair, engraving,… jobs that don't need to be standing and can earn money.
She could grow up in the love of her family, even though her parents later gave birth to a younger brother, everything remained the same, only one more person cared about her.
2. Set up a successful career
When he was an adult, in order to lighten the burden on his family, Xiaohong told his parents that he wanted to go out to work. But every time she was opposed by her family, they thought she couldn't walk, how could she take care of herself.
1986 was a turning point, when the family's business failed and debts piled up. Xiaohong used many arguments, finally convincing his parents. Worried that she wouldn't be able to walk, she asked her brother to follow her.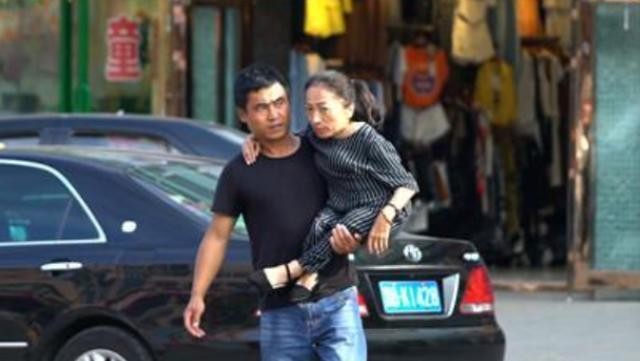 Zhu Xiaohong and his brother went to Guangzhou to look for work, but they were rejected everywhere. Since then, she had the idea of ​​starting a business on her own, her younger brother was extremely supportive of this idea. Xiaohong rented a counter in the mall, mainly selling makeup. It was also the best business product she could think of at the time.
The process of starting a business is extremely difficult. Because of her disabled body, Xiaohong is often despised by customers. It made her heartbroken, but for the sake of her family, it was a shame how they were resilient.
As time passed, Xiaohong became more and more professional, she fixed all the difficult problems. It is through constant learning that she has a deep understanding of makeup as well as business skills. At the same time, she has received the trust and love of customers, accumulated a good amount of capital.
Zhu Xiaohong is very business-minded, she uses the money she has accumulated in the past to invest in the fashion industry. After that, it took her another 6 years to earn 800,000 yuan – a huge amount at the time. Since then, Xiaohong's family life has become prosperous.
3. Don't forget the original ideal
After her success in the fashion industry, Xiaohong has not stopped, her vision goes beyond that. Having a business mind, when she returned to her hometown, she noticed the abundant source of soybeans here.
Seeing a potential business opportunity, Xiaohong persuaded his family and employees to go to neighboring areas in the countryside to buy soybeans in bulk. Thanks to the smooth business process, she made a high profit. Since then, Xiaohong's assets have also reached tens of millions of yuan.
With capital in hand, Xiaohong's goal is getting bigger and bigger, she looks for new business opportunities, decides to set up her own company. Later on, she constantly explored new business directions, searched for new products, and eventually, her business reached more than one hundred million yuan, becoming a famous businessman.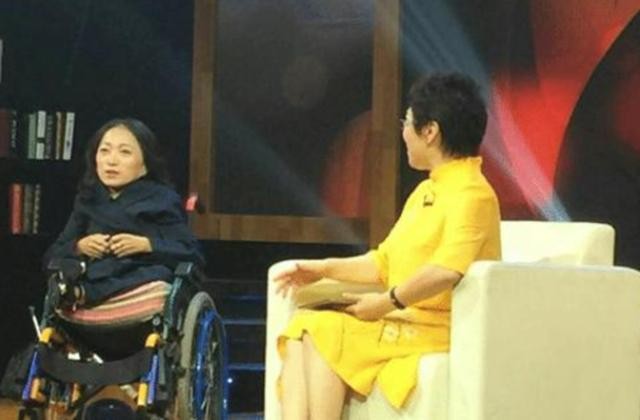 After her business career stabilized, every year she donates to a social organization. According to statistics, her annual donation amounted to 20 million yuan, and were used in projects to support the disabled. For Zhu Xiaohong, this is the meaningful thing in life.
https://cafef.vn/hanh-trinh-vuot-kho-cua-co-gai-ti-hon-cao-chua-den-1-met-tu-hoc-sinh-bi-tat-ca-truong- school
You are reading the article
The "tiny girl" is less than 1 meter tall and the journey from a student rejected by all schools to a businessman with a fortune of several hundred billion

at
Blogtuan.info
– Source:
cafebiz.vn
– Read the original article
here