Chuyện lạ
Admire the amazing natural phenomenon 'pink moon' tonight
April 16, 2022 10:10 GMT+7
This is the best time to see the pink moon with your own eyes.
The full moon of April in the solar calendar is called the pink moon, named after the bright pink flowers that bloom in spring.
Admire the amazing natural phenomenon 'pink moon' tonight
It is a pink moss herb, also known as climbing orchid, a plant native to the eastern United States.
April moon also has many other names such as sprouting grass moon, egg moon. Many coastal tribes call it the fish moon because this is the time when thick herrings swim upstream to lay eggs.
According to Native Americans, the full moon of April is an homage to spring because everything is associated with this season.
The Dakota tribe called it the moon when the springs filled with water, while the Tlingit tribe called it the moon of budding plants.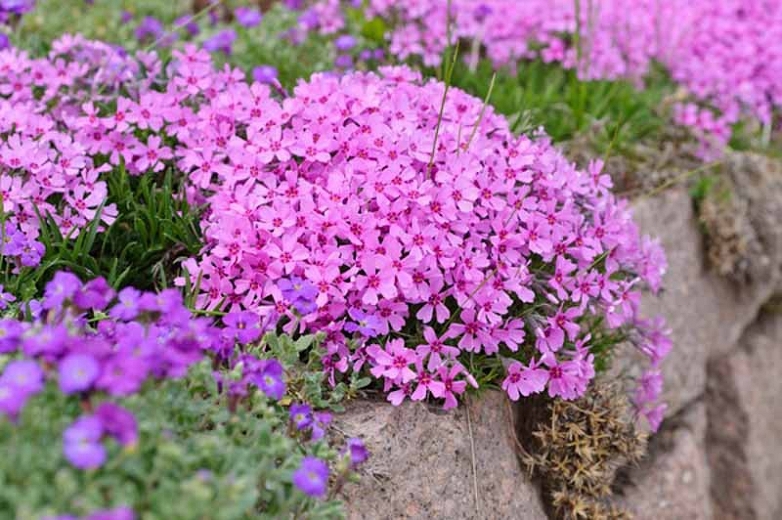 Pink moss herb flowers bloom in spring
According to the US space agency NASA, the pink moon will appear for three days from Friday, but the brightest is Saturday night.
"It's going to be a full moon weekend," said Gordon Johnston, program administrator, Science Mission Directorate at NASA Headquarters in Washington.
According to NASA, unlike two years ago, this April's pink moon is not a supermoon. After the pink moon, there are 8 full moon events in the year 2022 according to the solar calendar, 2 of which are super moons.
The June Super Full Moon on June 14 and the Super Buck Moon on July 13 will be up to 14% brighter and 7% larger than the average full moons.
In addition, astronomy lovers will have the opportunity to see two total and two partial lunar eclipses and some meteor showers in 2022.
In April 2022, there will be a remarkable meteor shower in the sky. The Lyrids meteor shower, also known as the Thien Cam meteor shower, occurs on the night of April 22 and early morning of April 23.
The Lyrids are medium-sized meteor showers made of dust particles from the comet C/1861 G1 Thatcher, discovered in 1861. This shower occurs every year from April 16-25, reaching about 20 streaks per hour in peak time. This meteor sometimes produces bright dust trails that last for a few seconds.
According to the experience of astronomical observers, in order to follow amazing natural phenomena to the fullest extent, viewers need to choose a spacious area, where the observation needs to be open, the sky is clear, and there are no clouds. , no rain, not obstructed by tall buildings and avoid light.
Hoang Dung (synopsis)
You are reading the article
Admire the amazing natural phenomenon 'pink moon' tonight

at
Blogtuan.info
– Source:
infonet.vietnamnet.vn
– Read the original article
here