Thế Giới
Israeli police enter Jerusalem holy site after being stoned
Police Israel stormed the holy city of Jerusalem after being stoned by Palestinian youths.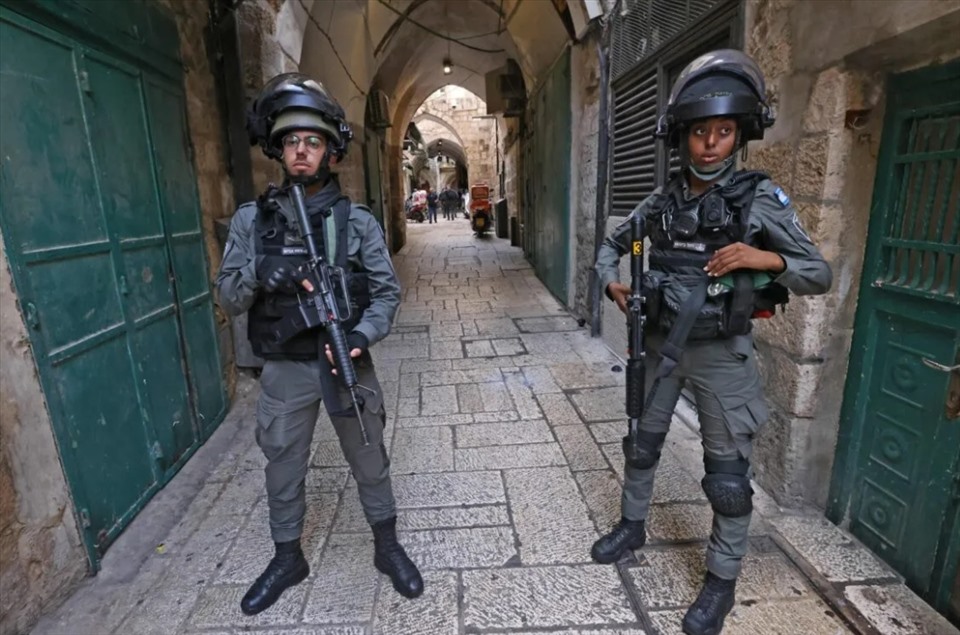 Israeli police in riot gear stormed the holy site Jerusalem sacred to Jews and Muslims on April 22 after young Palestinians threw stones at their camp, according to CNA.
Violence has continued to increase at Jewish and Muslim holy sites, despite Israel's temporary suspension of Jewish visits and prayers, which Palestinians see as provocative. Ambulance forces said more than two dozen Palestinians were injured before the fighting subsided a few hours later.
Palestinians and Israeli police have frequently clashed at the site over the past week as tensions have risen following a series of deadly attacks in Israel and arrest raids in the West Bank. Three rockets hit Israel from the Gaza Strip, which is controlled by Hamas.
This sequence of events has raised fears that last year's turmoil will be repeated, as protests and violence in Jerusalem flared up, helping to spark an 11-day war between Israel and Hamas as well. such as causing community violence in Israeli cities.
Palestinian youths threw stones at the police, according to two unnamed Palestinian witnesses. Police in full riot gear then entered and suppressed the young men with rubber bullets and stun grenades.
Israeli police say many Palestinians, some with Hamas flags, began hoarding stones and building rudimentary fortifications overnight. After the stoning began, Israeli forces waited until early morning prayers were over before entering the compound.
Some older Palestinians urged youths to stop stoning but were ignored and dozens of masked youths threw stones and set off fireworks at Israeli police.
The violence subsided after that when another group of dozens of Palestinians said they wanted to clean up the area before the main weekly midday prayers. The prayer meeting takes place regularly and is attended by tens of thousands of Muslims. Therefore, the police withdrew and the stoning of Palestinian youth stopped.
The Palestinian Red Crescent Health Service said at least 31 Palestinians were injured, 14 of whom were taken to hospital. A female police officer was hit in the face by a rock and was taken for treatment.
The Al-Aqsa Mosque in Jerusalem's Old City is the third holiest site in Islam. The church's sprawling promenade is also the holiest site for Jews, known as the Temple Mount because it was home to two Jewish temples in antiquity. The area is at the center of the Israeli-Palestinian conflict, and clashes here often spark violence elsewhere.
Palestine and neighboring Jordan accuse Israel of violating longstanding agreements by allowing more and more Jews to visit the site under police escort.
Israel says it remains committed to the status quo and says the violence is instigated by Hamas. The country says its security forces are working to remove the stoners to ensure freedom of worship for Jews and Muslims.
Visits by Jewish groups have been suspended since April 22 for the last 10 days of the Muslim holy month of Ramadan.
You are reading the article
Israeli police enter Jerusalem holy site after being stoned
at Blogtuan.info – Source: laodong.vn – Read the original article here