Enterprise taxi It's difficult because the driver quits his job
Since the beginning of the year until now, all taxi companies have been operating at 100% capacity, but they have faced the situation of drivers leaving their jobs and changing jobs, culminating in recent days, when the number of cars stopped working. The number of activities has increased to 40-50% nationwide, especially in Hanoi.
According to statistics, currently more than 7,000 taxis, equivalent to nearly 50% of Hanoi's taxis, have stopped working. There has never been a shortage of drivers like that, many businesses are struggling because of difficulties.
Concern about the uncertain future of service drivers is one of the main reasons many people switch careers. Therefore, carriers face many difficulties in recruiting drivers when normal returns.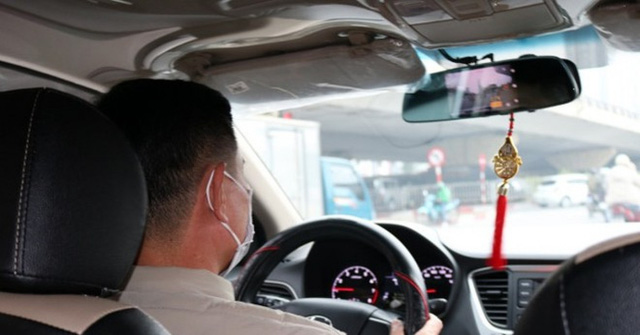 Concern about the uncertain future of service drivers is one of the main reasons many people switch careers. Illustration.
Phu Dong Trade and Tourism Joint Stock Company said that after the epidemic, only more than 70% of vehicles were operating. Even so, there is still a lack of driver to run at full capacity.
In the same situation as the above taxi company, the switchboard of G7 Taxi Management Joint Stock Company no longer receives as many calls to book a car as before the epidemic. There are not many customers, this time the driver's highest income is only 200,000 – 300,000 VND. Income dropped, many people quit their jobs, now only about half of drivers are working.
When the epidemic occurred, all calculations of the taxi business unit were turned upside down. Lack of human resources at this time is a headache for taxi companies.
The driver quit his job to face many difficulties
Currently, there are 1,000 taxi businesses nationwide, with more than 67 thousand taxis. The number of taxis has steadily decreased since before the epidemic until now.
Specifically, in 2019 more than 79 thousand vehicles, 75,000 vehicles in 2020, 68 thousand vehicles in 2021 and 67 thousand vehicles in 2022. It is worth mentioning that in addition to the number of vehicles that have stopped completely, the number of vehicles that are inactive, accounting for 40-50% of the time, is very large, and running at a loss without running is even more dangerous.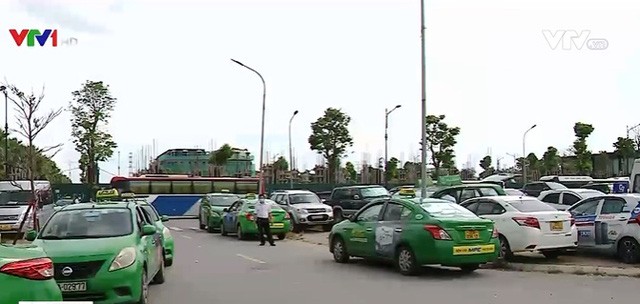 At the parking lot of a taxi company in Hanoi, many cars are not working.
At the parking lot of a taxi company in Hanoi, many cars are not working, many drivers have quit their jobs and returned the cars to the company. Mr. Hung – a longtime driver said that as soon as transport was reactivated after the distance, he noticed that many drivers like him did not return to work.
Having worked as a driver for more than 10 years, Bien has never found it as difficult as in the past. Many colleagues have quit their jobs because there is no income. As for him, after more than two months of returning to the taxi driving career, he still can't help but worry about the future.
"Now, the price of gas is high, income is poor, and drivers also take a lot of rest. Now I still continue, but I don't know for sure in the future", Mr. Bien said.
In a difficult situation, most taxi service businesses offer solutions such as reducing the number of vehicles and saving operating costs, but these are only passive solutions, short-term coping. .
What are the consequences of driving off-duty on service supply chains, government revenue, and other social issues? Do you need support policies for businesses and drivers at this time? Besides the current difficulties, is there any positive side such as a purge for traditional taxis to renew themselves and elevate themselves?
Around the above contents, the program Today's problem with the participation of Mr. Nguyen Van Quyen – Chairman of Vietnam Automobile Transport Association has detailed analysis and comments!
You are reading the article
Taxi drivers quit their jobs in series

at
Blogtuan.info
– Source:
Soha.vn
– Read the original article
here