Giải trí
Knowing the girl he loves has a boyfriend, the guy tries to "beat the pot to steal flowers"-Young man
The love story of the couple near the house has tragic situations that make everyone laugh.
The latest episode with Hong Van – Quoc Thuan comes to the humorous love story of a couple from Thanh Hoa, now living in Ho Chi Minh City, Quang Tu (34 years old, director of a construction company) and My Duyen (23 years old, housewife cum accountant for her husband).
My Duyen said that the two were neighbors next door, because her husband's family did not have a daughter at that time, so her father-in-law was the one who named her and was the godfather who took care of her like his own child. Her husband was almost a year older than her and only 10 years younger than her mother-in-law, who used to feed and bathe her when she was a child. Because the two families went back and forth, they kept teasing and the young couple flirted for a long time.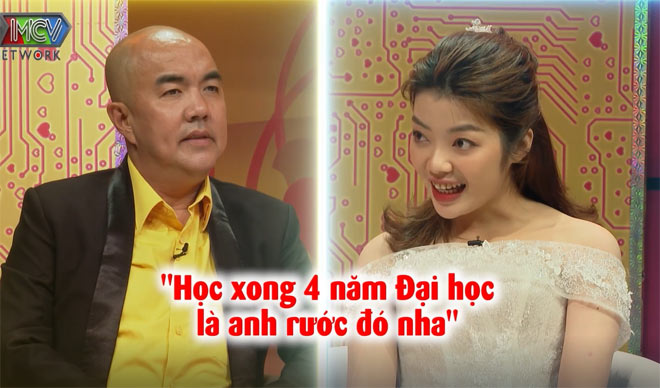 "In the past, I called my husband's parents by my uncle, my uncle said: "Come on, be my daughter-in-law, it's close to home, you don't have to worry about being a bride at all, you can live wherever you want, stay at your mother's house." . When I was 18 years old to go to university, my husband at that time said: "Study well. After completing 4 years of university, you will pick it up." I thought it was a joke, but I don't think we'll get married in the future. He briefly texted "What have you learned, do you need any help?", "If you need anything after graduating from school, just tell me"… New Year's Eve 2020, I'll be your official, ask your parents for permission. He doesn't have mine, but my parents don't. He went up to the house to eat, drink and clean as naturally as someone in the house. The young wife innocently shared.
"During school, I had a serious relationship with a soldier. That brother came to my house to eat and drink, my father also asked him to come and sit with me. This guy sat drinking and said to his boyfriend: "Be careful, the person who loves you will be my wife in the future". I still thought it was a joke, even my boyfriend at the time didn't think anything of it. During the time he knew his boyfriend, he kept texting saying "Have you broken up?", "It's not suitable for you", "You look like two sisters with me", "You have to know an adult like me. "… So we broke the flower and stole the flowers. The two got married in October 2020 because "the doctor told me to get married", at that time I finished my 3rd year of university". My Duyen humorously told.
When they heard that their girlfriend was pregnant after the "incident" of both drinking, the boy's family was very happy, while the girl's family was sad and disappointed because "the first daughter didn't finish school and got married". But thanks to the mentality of her father-in-law doing ideological work, everything went smoothly and the young wife was given the opportunity to study and take care of her baby in Hanoi.
Talking about the pregnancy process, the mother of one was emotional: "The process of being pregnant was very difficult, when I found out I was pregnant, I was very scared. When she was in Hanoi, the baby was fine, but when she returned to her hometown to see a doctor, she was stressed, and the doctor diagnosed her with a risk of stillbirth. At that time 7 weeks but no fetal heart, I did not think being a mother is so difficult. I tried to take enough medicine from the east, west, southwest, and north and took all measures to save the baby. At that time, I realized that my husband was really half of the puzzle in my life. I took care of you from A to Z, replacing a father – a mother because I had to take birth control pills to stay in one place. Not allowing parents on both sides to visit, the two children hid their worries from their grandparents. I was still studying in Hanoi alone, he kept flying back and forth between Ho Chi Minh City and Hanoi. After saving the baby, now nearly 1 year old. When the child was 2 months old, he took the mother and daughter to the South.
Nearly 2 years together, My Duyen "prompted" her husband: "At first, when I gave birth to a baby, I did not adapt to being a father. When the child cried, the father still wore headphones and turned to the wall to sleep soundly. When the baby pooped, he ran for life and died. When the two of them went out to live separately, he came home from work and threw his clothes in one place, wearing only his underwear to play and urge him to take a shower and take a shower for a minute. I didn't think it was serious, but when I came home to dance with my wife, I liked to tease her for swearing and parody. I feel like I'm the same age as you, not 11 years old."
Although his wife does not have many bad habits, the director still wants when the couple talks back and forth, she should not keep quiet and close the door alone with the child. I hope the two of you share to solve all problems.
At the end of the conversation, the two MCs of the program advised the couple to open their hearts to sympathize and understand each other.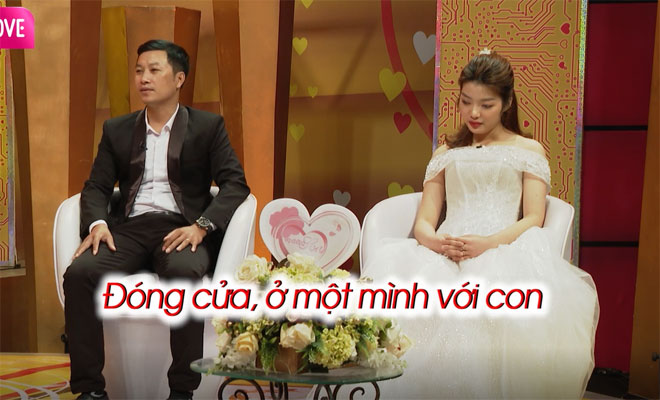 You are reading the article
Knowing the girl he loves has a boyfriend, the guy tries to "beat the pot to steal flowers"-Young man

at
Blogtuan.info
– Source:
24h.com.vn
– Read the original article
here