Khỏe - Đẹp
Learning how to have sex online for 2 months, even when it comes to real love, it still fails
April 30, 2022 07:35 GMT+7
NCH ​​(24 years old, residing in Hanoi) said that he and his girlfriend have been dating for more than 6 months. Both have wanted to have sex but failed for the first time, after 2 months of persistent learning online still failed.
Master, Doctor Phan Chi Thanh – Chief of Office, Training Center, National Hospital of Obstetrics and Gynecology, said that there are many young couples after the first unsuccessful relationship and seek help from the doctor.
Typically, the case of H. H said that he and his girlfriend had sex for the first time 2 months ago but could not be successful. His girlfriend was afraid and H. himself was also afraid because he was worried that his girlfriend had some kind of deformity in her.
Because he had read there was a case of jelly girl. H and his girlfriend stopped having sex and waited for more time. After nearly 2 months, H. read books and newspapers and learned that it was difficult to do it successfully for the first time, so he continued to try. However, the second time, H and his girlfriend still could not have sex.
He was worried about himself or his girlfriend and was afraid that having sex would hardly affect future reproduction. Q. Please advise the doctor how to fix it?
Doctor Thanh said that with these cases, doctors must consider consulting very carefully because there are cases of sexual sensitivity. That is, a woman who is always obsessed with having sex is very painful.
Therefore, each time they have sex, they increase the tone of the pelvic floor muscles, stiffen and the man cannot penetrate. Therefore, every time the relationship failed, even just touching the thigh, the feeling of stiffness appeared.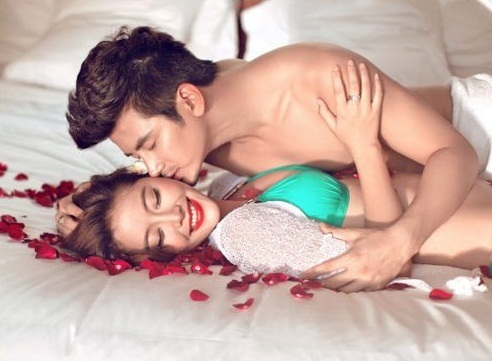 Illustrated photo.
With these girls, Doctor Thanh often shares that they need to get acquainted slowly. This desensitization is done step by step, not the first time it fails, the next time you try it. The stages can be divided in time from cuddling to sleeping, then starting to have touching the thighs, chest area and gradually touching the "bile triangle". This period takes a whole month's schedule, not an instant meal,' said Dr. Thanh.
When the girlfriend is familiar with the stimulus, she can start making love. Every love affair must have a beginning, a climax, and an end. Dr. Thanh said that if a man wants to skip the foreplay step, it can make the female friend unstimulated, fearing the pain the first time will make the "sex" fail.
Master, Dr. Le Vu Tan – Department of Andrology, Binh Dan Hospital, Ho Chi Minh City also said that he himself encountered many cases of men complaining about the first failure. Most of the brothers' 'boys' cannot penetrate the 'little girls' of their girlfriends.
In some cases, when he played the foreplay to let his girlfriend relax her body and be ready to accept the 'little boy', she fell into a situation where she had run out of money before going to the market.
The psychology of couples is that in the first "love" they are worried. This makes the "little guy" not strong enough to be able to make love, and the female body is also uncomfortable to receive a partner.
There are male friends who are worried about how to prevent pregnancy, but before they can put on a condom, the 'little boy' has fainted or ejaculated. And female friends are similar, psychological anxiety, hearing that the first time is very painful, afraid of pregnancy … all the reasons why the couple failed. Some people succeed in subsequent attempts, but some couples fail.
Dr Tan said that if couples fail to have sex for the first time, they can stop, learn carefully how to love safely, have sex for the first time and prepare well psychologically. If all else fails, you can't have sex, you can see a doctor.
Females have an obstetric examination to assess whether there is an abnormality of the hymen or not, and a male friend has a medical examination to see if there is an abnormality in erectile dysfunction or psychological reasons.
Dr Tan believes that having sex for the first time will be meaningful to couples or themselves. Therefore, before having sex for the first time, you need to find out carefully about how it is, the problems that may be encountered, how to use condoms and prevent pregnancy correctly so that you are no longer confused and limited. maximum failure for the first time.
Khanh Chi
You are reading the article
Learning how to have sex online for 2 months, even when it comes to real love, it still fails

at
Blogtuan.info
– Source:
infonet.vietnamnet.vn
– Read the original article
here