Phim
Duong Mich's stalemate
Duong Mich is going through a difficult period. The film career is not favorable, the busy commercial schedule puts her under great pressure.
According to Sina, Yang Mi took a break for many months, not participating in a new project. Currently, except for commercial activities such as taking photos of magazines, livestreaming to promote previously signed brands, the actress does not receive more shows.
Above Madame Figaro Homes In the May issue, Duong Mich admitted to actively reducing the schedule, stopping many artistic activities to spend time for himself after many years of struggling under pressure and fatigue in work and life.
Mental exhaustion
Share Madame Figaro Homes, Duong Mich said that he was going through a panic phase and had psychological problems. After a period of consideration and discussion with the medical team and staff, she decided to adjust the schedule to rest and recover.
Follow the star Lady Hoc Chau, a career pause at this point is necessary for her. The beauty does not want herself to fall into a full-blown physical crisis.
According to Duong Mi, acting in movies, recording TV shows, running events, shooting advertisements or taking photos of magazines with intense intensity pushes her into a work schedule with no time to relax. Star Women said that 80% of the time is spent on career development over the past many years.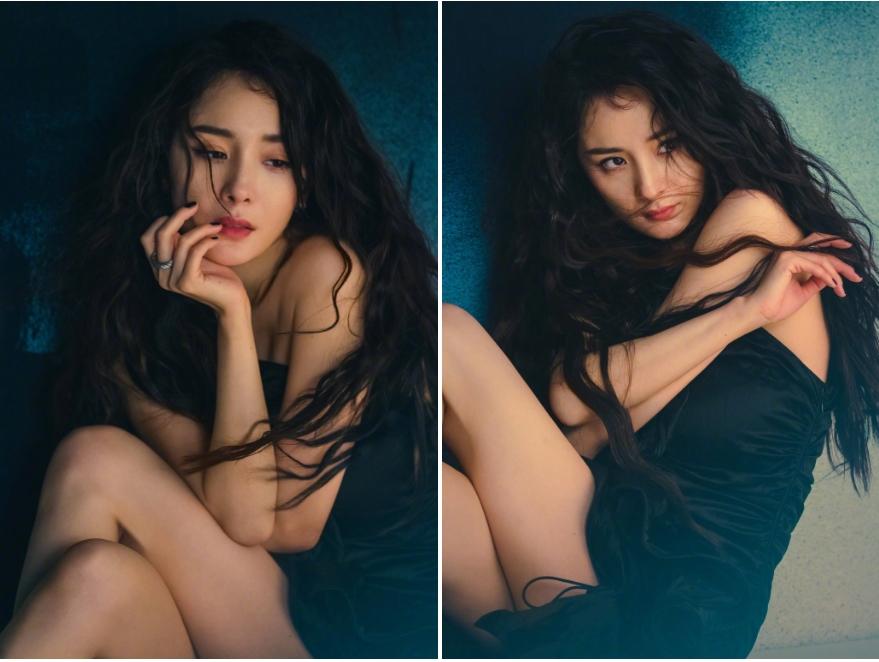 Duong Mich had to temporarily stop working because of physical and mental fatigue. Photo: Sina.
The large and fast-paced workload made Duong Mich overloaded. She repeatedly fell into a state of exhaustion and confusion. The female artist said that she often feels unhappy, uncomfortable and feels that life is meaningless.
In the past two years, Duong Mich has revealed many health problems because of constantly working with high intensity. She appeared at the event with a distraught look, a haggard, tired face, dark eyes and a serious weight loss. The actress also shared many times when she felt unwell, but still tried hard to work so as not to affect her partner.
According to Sohu, after divorcing Luu Khai Uy in 2018, Duong Mich focused on his career. Her workload is 2-3 times more than when she was single. Despite the ongoing Covid-19 epidemic and affecting many activities in showbiz, Duong Mich still worked hard from morning until late at night on set. She has more than 3 years working through Tet.
Ifeng Yang Mi's schedule is so tight that the actress can only sleep a few hours a day. She couldn't even arrange time to go to Hong Kong to visit her daughter Tieu Rice Sticks for the past 3 years because she was afraid of messing up her work.
According to Sohu, A-list idol artists like Duong Mich bear a huge burden of glory. Just being without new activity for a few weeks has lost traction, lost a lot of artistic resources, and been overtaken in the market by competitors.
The fierce competition in the industry makes the actress Tam Sinh Tam The: Thap Ly Dao Hoa not allowed to stop on the way to maintain the reputation. Page Sina commented that behind Duong Mich's brilliant career is the trade-off not only in terms of time, health, but also friendship with daughter Tieu Gao Sticky Rice.
Bored because the film career is at a standstill
According to SohuDuong Mich has a good starting point, having had many highly-rated works such as Tien Kiem Ky Hiep 3, Ancient Sword Ky Dam, Cung Toa Tam Ngoc, Tam Sinh Tam The: Thap Ly Dao Hoa. However, her reputation is decreasing compared to actors of the same age, even juniors like Dich Le Nhiet Ba.
In the past 5 years, Duong Mich has acted in many movies, but none of them have been successful. She was criticized for her backward acting, not having a progressive spirit when bogged down in a love script, a teenager in her twenties that was not suitable for middle age, instead of focusing on meaningful projects and taking on roles. fit yourself.
The most recent failure was Lady Hoc Chau causing Duong Mich more deadlock. The actress's reputation isn't enough to make up for the disappointing quality or maintain good viewership ratings for movie.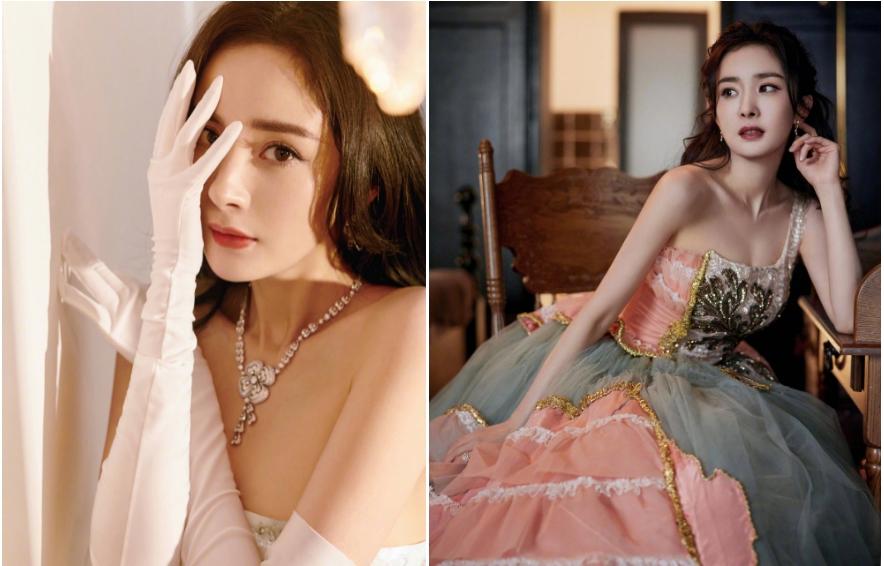 Duong Mich's reputation was affected because of consecutive failed films. Photo: Sohu.
According to Sohu, The film's achievements at the bottom greatly affected Duong Mi's position in the world entertainment. Currently, she is no longer a reliable partner with filmmakers and colleagues in Chinese showbiz.
Project Kieu Tang she has been invited to be the female lead since the end of 2021 and has not yet been able to shoot because she could not find a male co-star. QQ assessment Duong Mich is falling into a gloomy situation like Angelababy before.
She wants to work with an A-list actor who has both acting ability and reputation to create high-quality work to save his reputation, but no one wants to act with Duong Mich.
According to Sina, in 2021 and early 2022, the actress is less on the set. In the past 5 months, she has not received any new movie scripts. The main career obstacle is said to be the cause of Duong Mich's depression, needing a break to gradually transform his image.
According to Zing
You are reading the article
Duong Mich's stalemate

at
Blogtuan.info
– Source:
2sao.vn
– Read the original article
here