Business
Office people, no matter how addicted to coffee, DON'T drink too much of this so as not to harm themselves
Cases of death from drinking caffeine Overdose
Tom Mansfield, 29 years old, a fitness trainer in the UK ordered a 100-gram bag of caffeine powder to take a daily supplement. However, for some reason, when measuring the caffeine powder on the scale for brewing, he weighed more than the normal amount of caffeine.
Immediately after drinking coffee, Mansfield clutched his chest and said his heart was beating fast. He then started foaming at the mouth and his wife called an ambulance. Mansfield was taken to hospital after cardiac arrest and was pronounced dead later that day.
The coroner found that Mansfield had a blood caffeine concentration of 392 mg/litre, the equivalent of 200 cups of coffee. The typical caffeine level after drinking a cup of coffee is only about 2-4 mg/litre.
Before that, in 2015, in Japan, there was also the first case of death due to drinking large amounts of caffeine for a long time.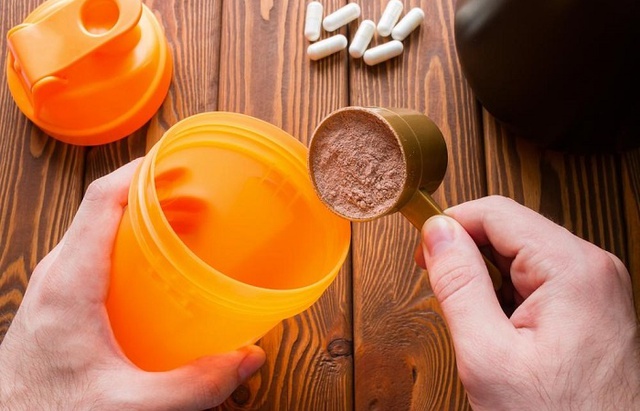 Death from caffeine overdose
According to Japan Time, the results of an autopsy conducted by Fukuoka University revealed that the victim was in her 20s and worked at a 24-hour gas station from midnight to dawn. The victim was found unconscious at home and was rushed to the hospital, but could not be treated.
Before that, the victim had vomiting and fainting many times, a manifestation of caffeine poisoning. Experts confirmed that there were no signs of intentional overdose, so the death was determined to be an accident.
According to the Japanese Ministry of Health, this is the first case of caffeine overdose leading to death from consuming the beverage in the country. A company that sells one of a number of similar beverage products has advised users not to drink large amounts in a short time and avoid taking it with alcoholic beverages because of possible side effects.
What is a caffeine overdose?
According to the Mayo Clinic, the recommended amount of caffeine for an adult is 400 milligrams per day. Teens should limit themselves to no more than 100 mg of caffeine per day. Particularly for pregnant women should limit drinking less than 200 mg of caffeine per day, because caffeine can harm the fetus. Exceeding this limit can lead to a caffeine overdose. However, the safe amount of caffeine consumed by each person is different, because it depends on many factors such as: age, weight, and health status.
It takes an average of 1.5 to 9.5 hours to break down 50% of the original caffeine. This means it can take between 1.5 and 9.5 hours for your blood caffeine level to drop to half of its original amount.
It takes an average of 1.5 to 9.5 hours to break down 50% of the original caffeine. This means it can take between 1.5 and 9.5 hours for your blood caffeine level to drop to half of its original amount.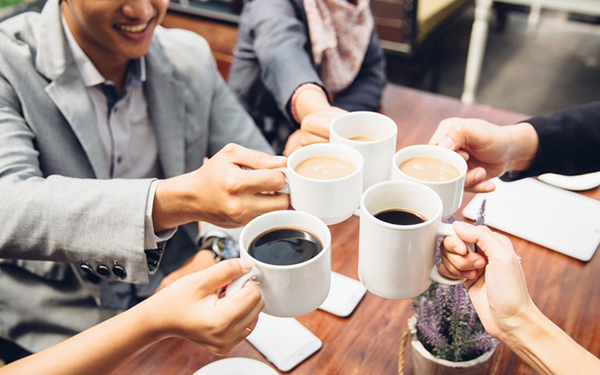 Office people tend to be addicted to coffee to help keep their spirits up
A caffeine overdose is more likely to result from taking caffeine supplements or tablets instead of coffee, especially when people combine these products with energy drinks, soft drinks or coffee. This risk is because there is a higher amount of caffeine in many of these supplements than in typical foods and beverages.
Unlike drinking coffee, using pure caffeine powder is very dangerous and more likely to cause an overdose.
The US Food and Drug Administration (FDA) warns that one scoop of powdered caffeine can be equivalent to 28 cups of coffee. And emphasize that pure and highly concentrated caffeine products can have serious health consequences.
What are the symptoms of a caffeine overdose?
Some of the symptoms that occur when you have an overdose of caffeine include:
– Dizzy
– Diarrhea
– Thirsty
– Insomnia
– Headache
– Fever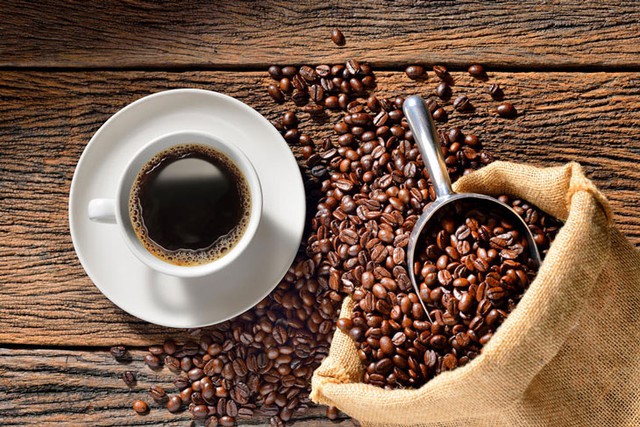 Caffeine is found in many everyday foods
– Irritability
More serious symptoms may appear:
– Shortness of breath, chest tightness
– Vomit
– Illusion
– Irregular or fast heartbeat
– Uncontrollable muscle movements
– Convulsions
Babies and infants can also experience caffeine overdose when breast milk contains too much caffeine. Children with caffeine overdose may experience some symptoms such as: Nausea, vomiting, rapid breathing and shock.
Source: healthline.com; Medical News Today; BBC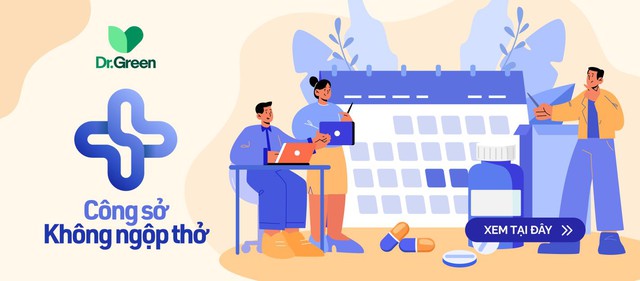 https://cafebiz.vn/nam-thanh-nien-29-tuoi-tu-vong-vi-dung-caffeine-qua-lieu-dan-cong-so-du-nghien-ca-phe-den-dau- supply-dung-uong-qua-nguong-nay-de-khong-tu-hai-chinh-minh-20220430163241552.chn
You are reading the article
Office people, no matter how addicted to coffee, DON'T drink too much of this so as not to harm themselves

at
Blogtuan.info
– Source:
cafebiz.vn
– Read the original article
here