eSport
Văn hóa xe
Watch it all, you will definitely wake up to great enlightenment!
Let's take a simple example, called "poor and rich buy a car together", after reading you will understand why rich people have money and poor people don't have money.
1. Poor people buy cars for pragmatism, rich people buy cars for face
Most of the poor buy a car because of its practicality, for example, to visit relatives during Tet, or to go out on rainy days. So, buying a car will facilitate the life of the whole family in essential circumstances, and it can also be seen as enhancing their quality of life. For the poor, as long as it's practical enough, they don't care too much about the brand or any other issue.
What about rich people? The purpose of buying a car is to "decorate their face", for them, whether the car is beautiful or not, when driving out is what is important. Because the rich are often concerned with their own image, the most important thing when buying a car is to have a face. For example, when it comes to business, as the boss of a company, it is very important to choose whether to drive a van or drive a luxury car to negotiate, it can even affect the outcome of your business negotiations.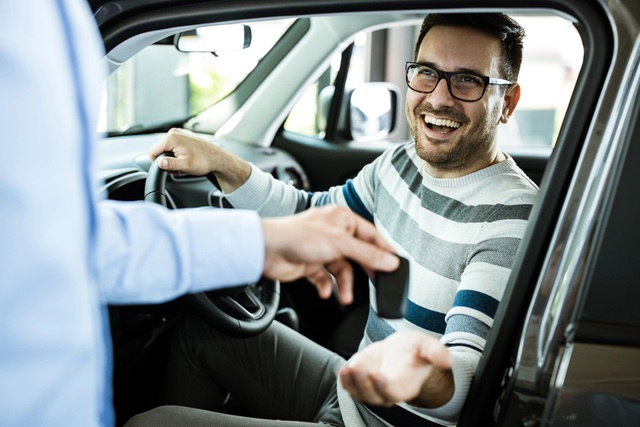 2. Cars are a luxury for the poor, but a "necessity" for the rich
The reason why a car is said to be a luxury item for the poor is because when they have a car, they also have to spend money on related things such as car wash, replacement parts, fuel, maintenance, etc. all need a huge amount of money. If buying a car is not practical or can not bring benefits to life, it is very likely that poor people will not choose to buy it.
In contrast, for the rich, a car is their necessity, because it is a symbol of social status. Working outside without a car is really inconvenient. Firstly, it is impossible for the boss to take the bus, and secondly, it is impossible to leave a good impression on others and achieve the purpose of gaining trust. In that case, whether it's making friends or talking about business, it will be very disadvantageous.
3. Poor people buy cars based on price, rich people buy cars based on brand
When the poor buy a car, they often like to see the price first, choose a car model within the price range they can afford, and then compare them one by one. For those who do not have money, the price is a necessary and very important reference. Once it exceeds their expectations, the poor are likely to give up buying a car or switch to another model. Although buying a car itself is already very expensive, if the price difference between the two models is only about 10 to 20 million, the poor will think again for a long time, even choosing a low-priced model. than.
What about rich people? What they value when buying a car is the brand, as long as the brand is good, it's famous, it's okay to drive out. It is undeniable that rich people are a bit frivolous, but most of them use it for social purposes in life. After all, if you are rich, you should also reward yourself with a standard of living in accordance with your financial ability, not be too stingy with yourself. That way, it will be easier to make more friends, as you know, the wider the relationship in today's society, the more beneficial it will be.
There is a huge gap in thinking between the poor and the rich. Different choices lead to different outcomes, and of course life will also be different. After reading it, I believe that many of you have also given yourself a suitable answer, why do the rich stay rich and the poor stay poor? The main reason is that they have different mindsets.

https://cafebiz.vn/nguoi-giau-va-nguoi-ngheo-cung-mua-xe-nhung-tu-duy-lai-rat-khac-nau-xem-het-ban-nhat-dinh-se- bung-tinh-dai-ngo-20220430210120987.chn
You are reading the article
Watch it all, you will definitely wake up to great enlightenment!

at
Blogtuan.info
– Source:
autopro.com.vn
– Read the original article
here