Công nghệ
Why did Elon Musk's Twitter acquisition shock the world?
Why Twitter?
In fact, Twitter much smaller scale than other social networking platforms. The company's user base and market value is only 1/10 of Meta (Facebook's parent company). Twitter's daily user count reaches 217 million, while Facebook's is 1.93 billion.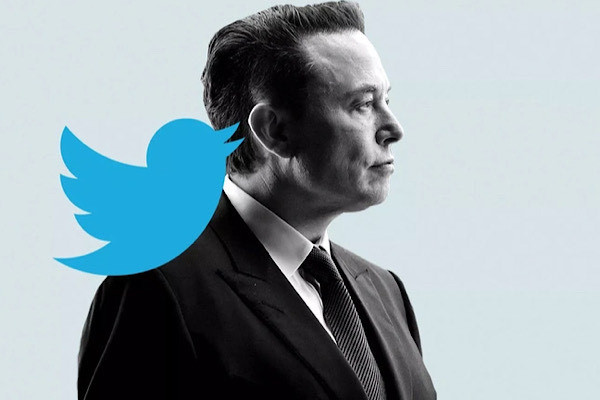 What sets Twitter apart is that the platform's users include influential celebrities ranging from politicians, business leaders to entertainers. They use Twitter to express their views in many fields: politics, media, finance and technology. According to the Pew Research Center, more than two-thirds of Twitter users in the US say the platform is an important source of news.
Twitter's overwhelming influence on public discussion is the reason why Elon Musk is not afraid to "down the money" to gain sole control of the platform. Besides, resetting the rules for Twitter is also something that Elon Musk cares about.
Musk's takeover of Twitter has sparked debate on issues including the power and influence of billionaires, the impact of misinformation and the responsibility of technology platforms to users.
Adam Connor, a former Facebook employee and vice president of technology policy at the Center for American Progress, said: "Elon Musk's take to Twitter makes it less transparent for an essential service. and take more responsibility. It is dangerous to leave online platforms in the hands of billionaires." Musk did not respond to this comment.
Turn Twitter into a 'digital square'
Elon Musk says its Twitter ownership drive is vital to the future of human civilization because the world needs a "digital plaza" that advocates free speech.
When Musk comes to power, he will relax the rules on content moderation, limit the deletion of posts and ban accounts permanently. He also suggested adding open algorithms on Twitter to increase trust with users.
One of the questions that received a lot of attention was whether the company would recover the account of former US President Donald Trump.
Mr. Trump used Twitter as a primary communication tool throughout his term before his account was locked because of the riots that took place on January 6, 2021. Since being banned, Mr. Trump has created his own social network Truth Social. He even insisted that he would not return to Twitter if Elon Musk took power and reopened his account.
In contrast, some people who already have banned Twitter accounts expressed joy at the success of the deal, some such as Representative Marjorie Taylor Greene expressed optimism that their access could soon be granted. fully restored.
However, some are concerned that for an influential platform like Twitter, loosening content moderation could have major consequences for users' personal experiences, especially for groups. vulnerable people such as women, the LGBTQ community and people of color, spark debates at home and abroad, ultimately influencing world events.
Leverage for business
Taking over Twitter would give Elon Musk new political leverage, which could benefit businesses Musk owns like Tesla and SpaceX.
Musk's stance on easing content moderation has gained support from Florida Governor Ron DeSantis and House Republicans, who have pressured Twitter's board to accept it. accept the agreement on the grounds that a refusal may be considered a "betrayal of the interests of shareholders".
A question posed by billionaire Jeff Bezos – who owns Blue Origin, a competitor to SpaceX: "Can China – Tesla's second-largest electric vehicle market get any favors on Twitter through the trade mark?" this takeover or not?".
"Probably not. The result has to do with the complicated relationship between China and Tesla rather than Twitter's censorship regime. But wait and see because Musk is very good at negotiating in complex situations," Jeff expressed his opinion in the comments on Twitter.
Earlier in 2009, China banned Twitter from operating on its territory.
Even if Musk's Twitter rejects censorship requests from authoritarian regimes, the company could make other concessions. Like Brad Stone's Bloomberg As noted, Twitter already has a policy of labeling state media organizations and government accounts, and not promoting them in recommendations.
Would Musk go so far as to use his ownership of Twitter as a tool for his own favor and advantage? The answer is currently unknown, but Musk previously said he hopes that the worst criticisms of himself persist on Twitter because it's about freedom of speech.
Huong Dung (According to CNN)
You are reading the article
Why did Elon Musk's Twitter acquisition shock the world?

at
Blogtuan.info
– Source:
vietnamnet.vn
– Read the original article
here