Not only admired for her singing talent, long-lasting youthful appearance, and extremely beautiful, sexy, female singer Hien Thuc is also skillful in life and delicious cooking. She has repeatedly shown pictures of herself in the kitchen and dishes prepared by herself.
Hien Thuc is also a beautiful vegetarian for many years. She once answered questions from many viewers when she was a Catholic but was a vegetarian like a Buddhist: "Please confess that when mortified, a sheep is allowed to eat everything, except meat, but the most difficult thing is not to eat well, not to be full. But that's easy to forget. so Thuc chose vegan to be easy to remember and easy to follow.Thuc also rarely eats, his daily diet is determined so that his weight is always at a very thin to very thin level, so the hardest thing to do is not eat well. Eating must also be beautiful."
Hien Thuc is a Catholic but follows a vegetarian diet like a Buddhist with the hope that his birth will be peaceful and at the same time pursues a vegetarian diet to be more beautiful in both temperament and appearance.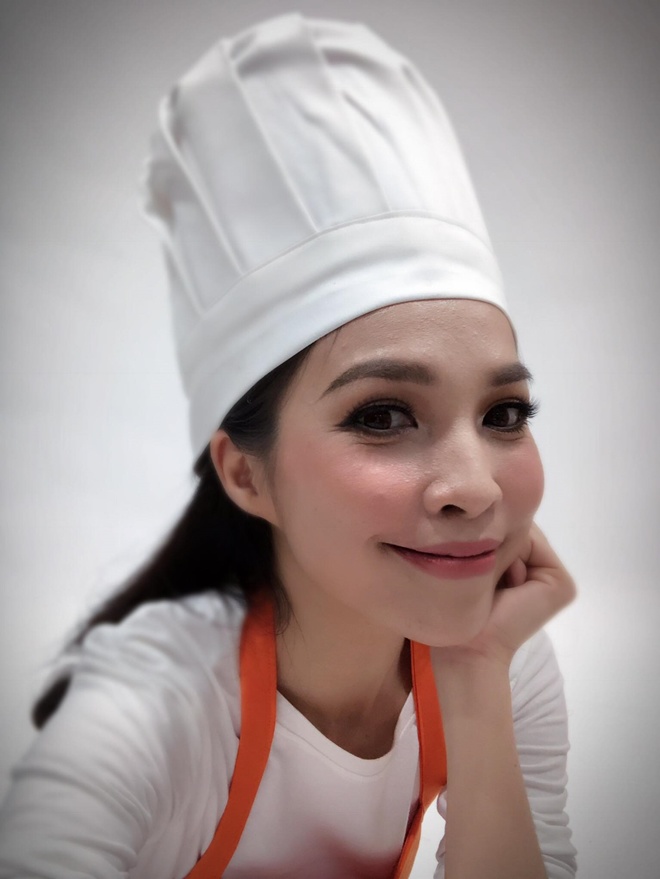 She once showed pictures of herself in the kitchen and expressed: "Thuc can cook. Cooking is excellent!"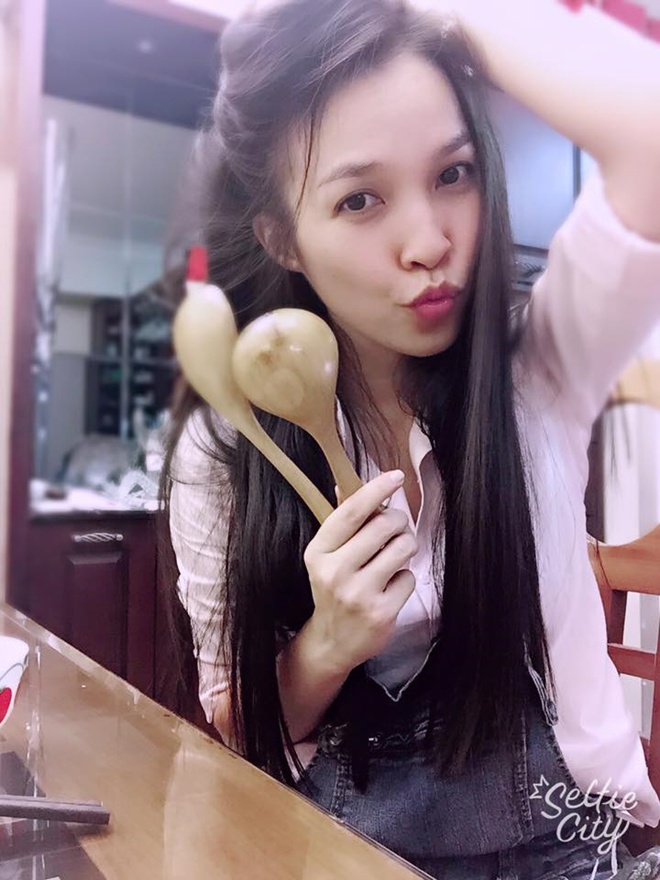 Beauty full of pride in her ability to cook: "Can you say it again? I'm a bit good at cooking"…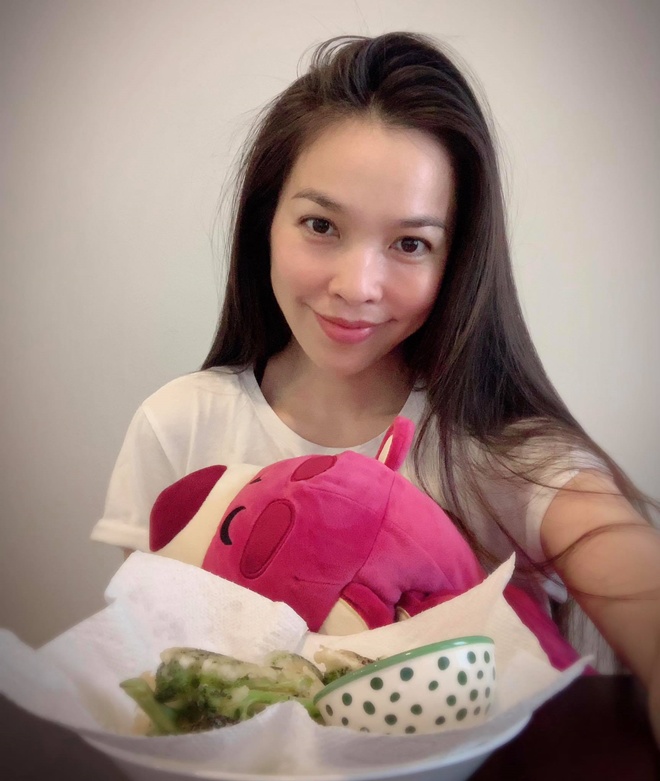 The singer also confided that: "I finally became a champion of vegetarian cooking. But, only I can recognize it. Cook, eat by myself, feel invincible."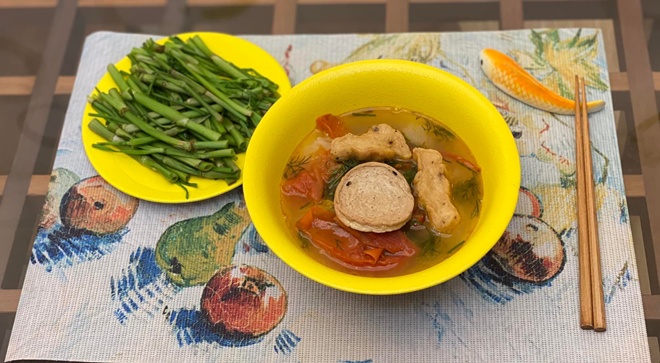 Recently, the 41-year-old singer showed off her self-cooked vermicelli and praised herself: "Home-cooked vegan meal. Dill fish vermicelli. Very good."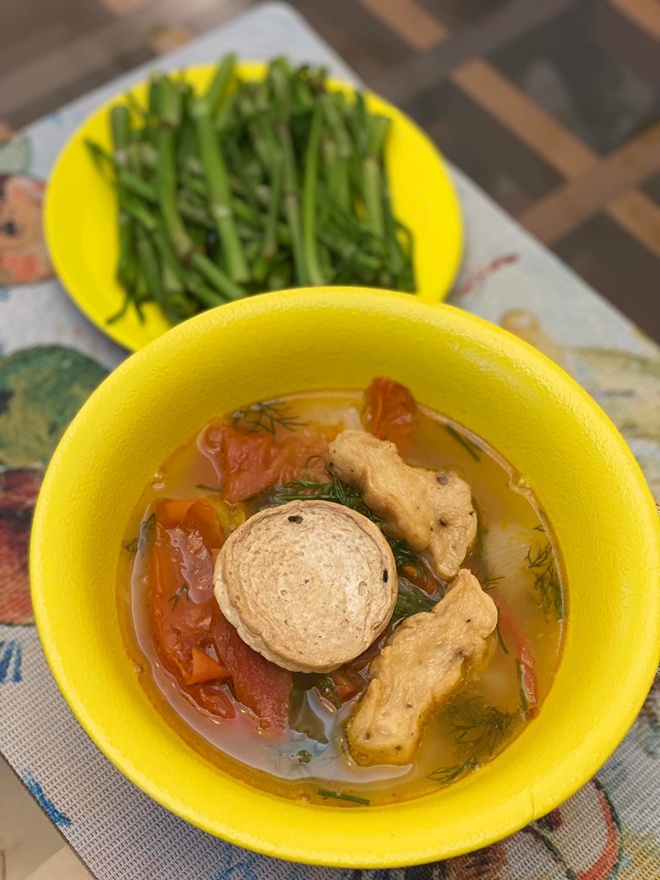 It can be seen that Hien Thuc's vermicelli dish looks quite attractive with fish cakes made from vegetarian dishes, tomatoes, dill and a plate of vegetables to eat. Many friends have praised the vegetarian dish of the vocalist "Mother's Diary".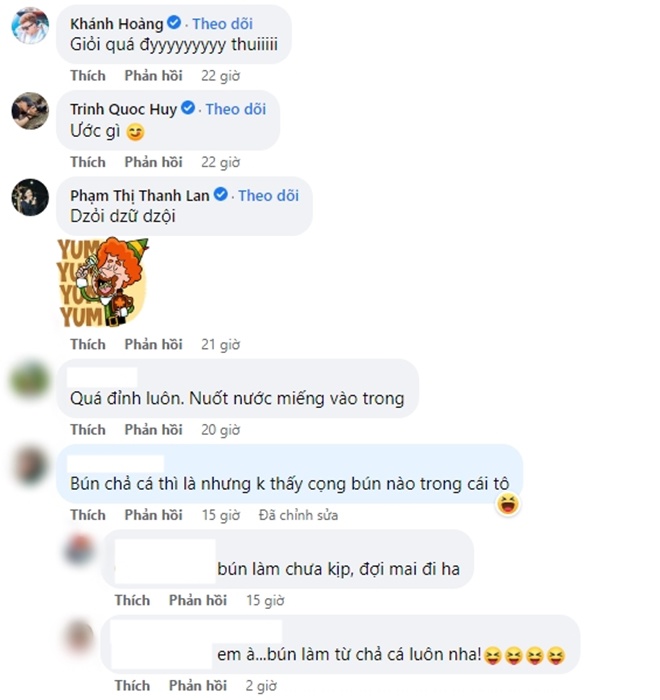 However, some people witty that "bun cha fish but no vermicelli in the bowl". Perhaps because of keeping in shape, Hien Thuc did not give a lot of vermicelli, so much so that it sank below other "toppings".
But when it comes to cooking vegetarian food, Hien Thuc must recognize the "superior" ability of a person who loves her, that is, her biological aunt. Her aunt used to cook for her many delicious vegetarian dishes. The singer confided that: "Thuc is a vegetarian, this vegetarian diet is still long, I don't know when. When I was still in the US, I cooked by myself, because I was not good at it, I often only ate vegetables of all kinds. So for simplicity!
At Thuc's house, there is aunt Ut Dieu Thien, who is Thuc's biological aunt. But the kitchen thing is not inherited at all from this senior. Salty dishes don't count (of course it's the best), but I love you so I cook vegetarian dishes for Thuc every day that belongs to the upper class."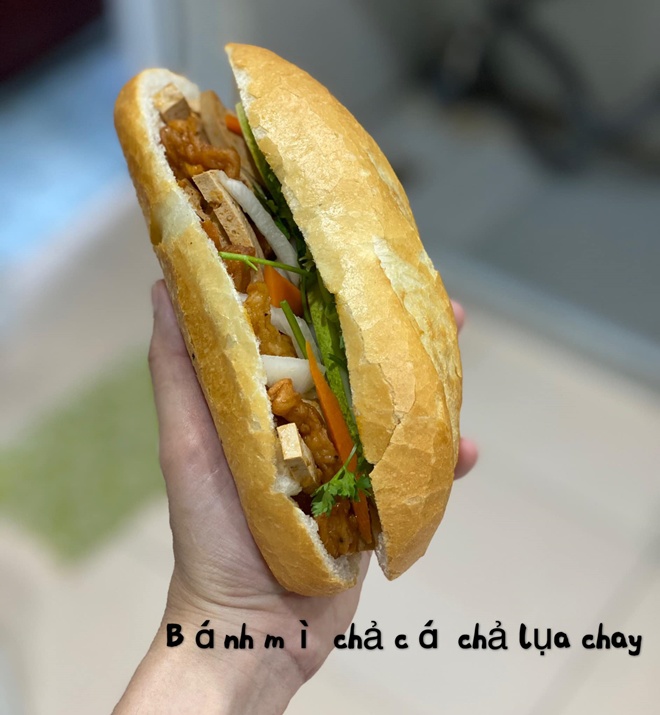 Hien Thuc said: "All the vegetarian dishes that Thuc have tasted, no place can turn away from the vegetarian dish of Mrs. Ut".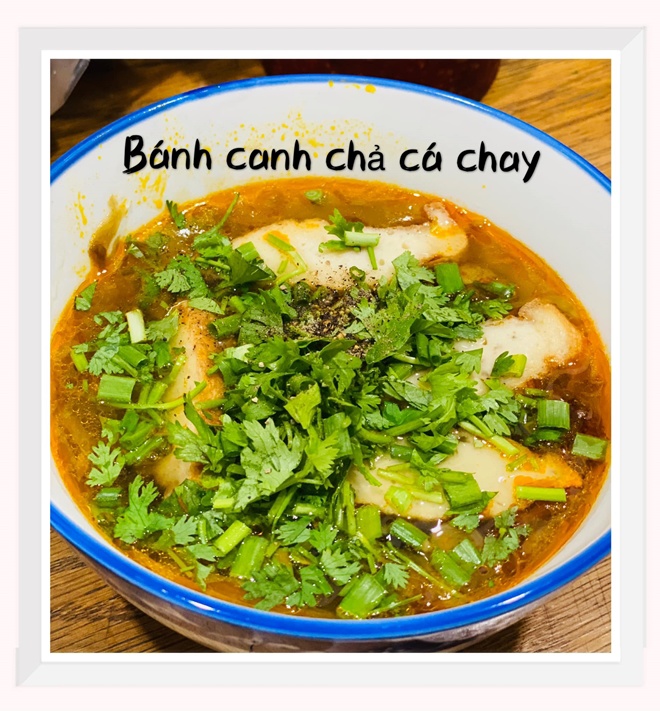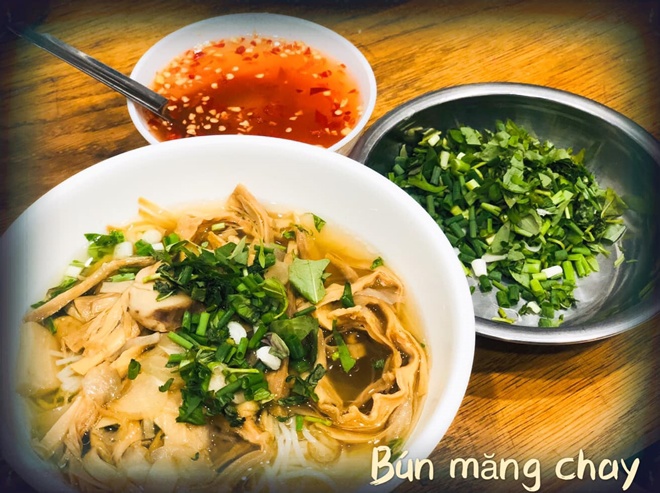 "Perhaps, because it is the taste of her hometown, Aunt Ut's cooking is rich and sweet like the love she has for Thuc, so each dish is of the rare human kind."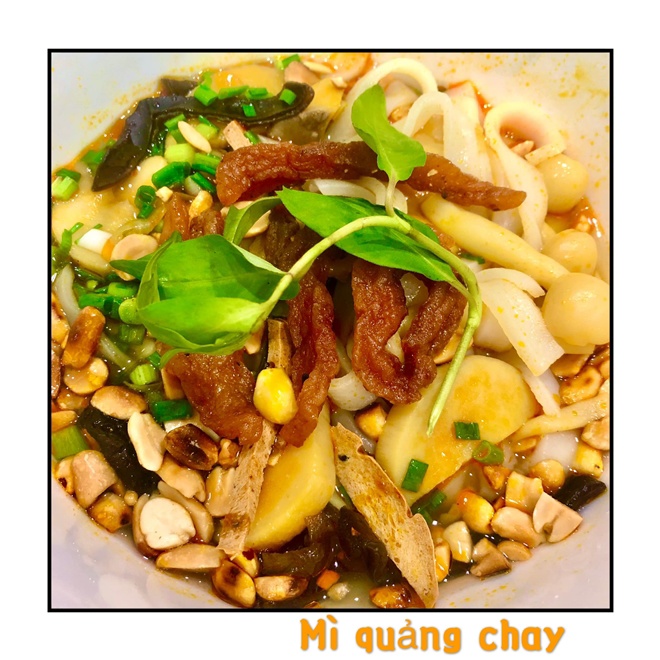 It can be seen that her biological aunt cooks a very diverse vegetarian menu for Hien Thuc. The voice of "Mother's Diary" said: "There are many dishes, but Thuc is greedy to eat every time he eats face-to-face, forgetting to take pictures".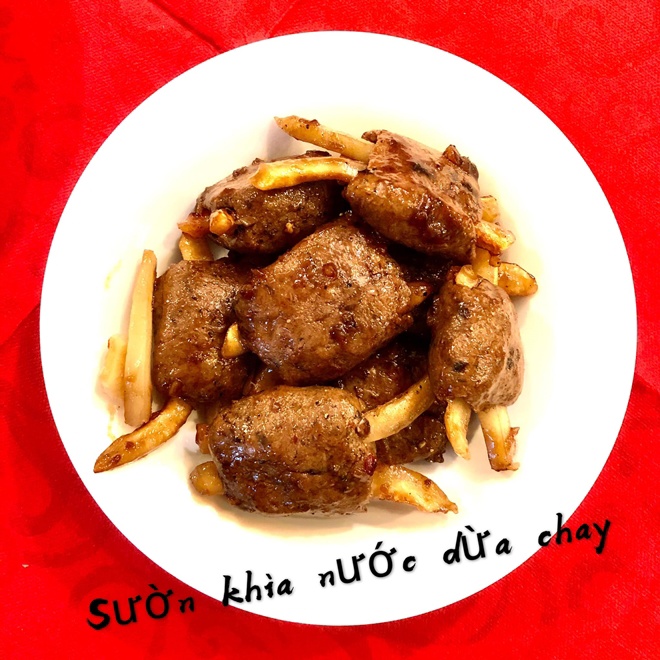 The female singer had to express that these dishes are "delicious, I just want to eat my face".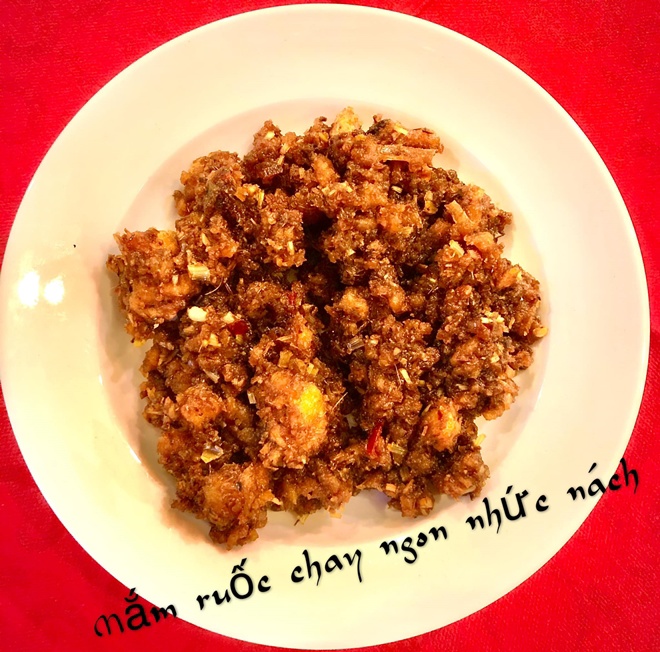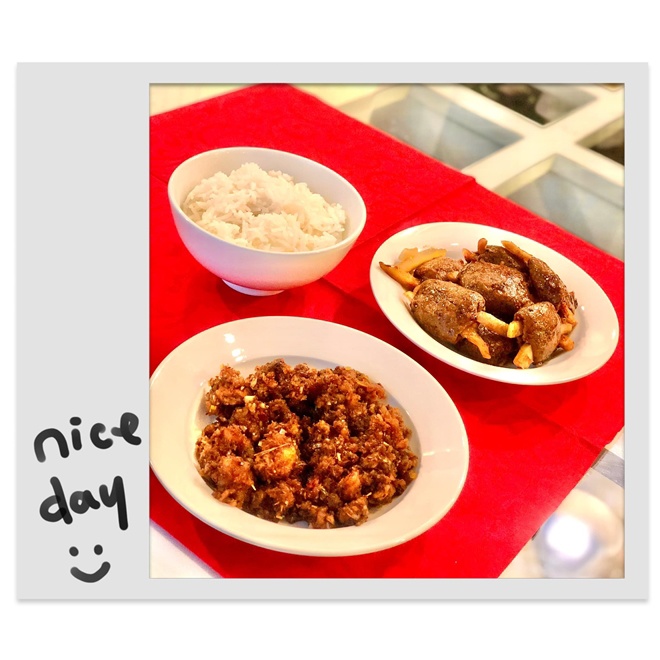 One day, my aunt said to Hien Thuc: "Do you want to eat vegetarian Thai hot pot tomorrow, when you wake up, yes!" making the singer feel full of love: "Love my aunt, love my Ut".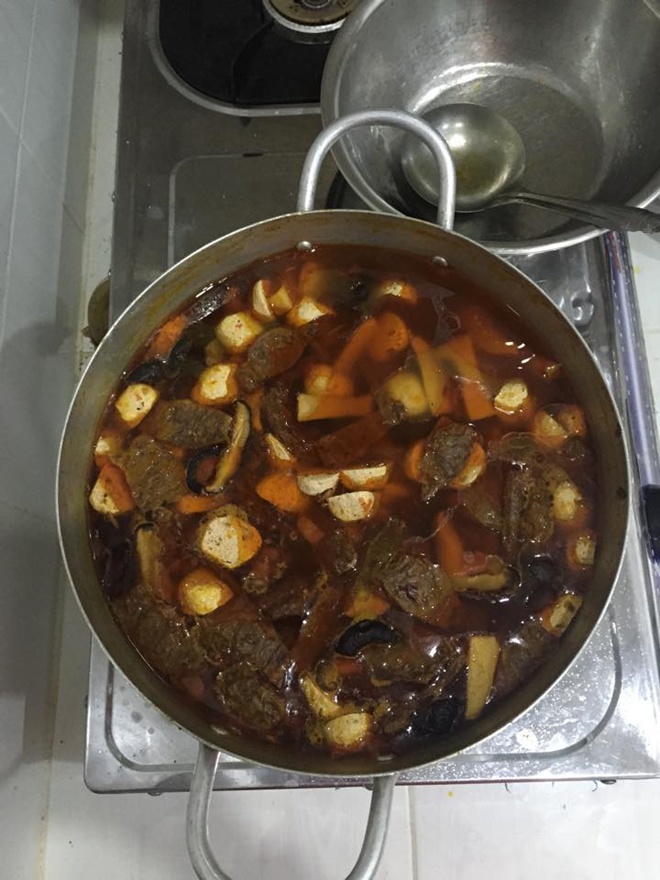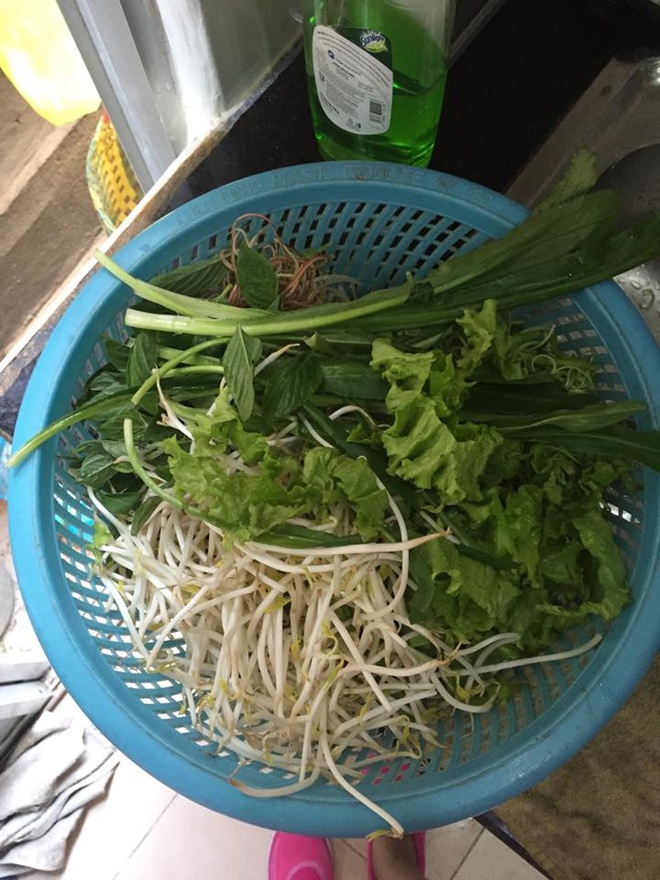 She called her aunt an artisan and flaunted her vegetarian meal with a noodle soup cooked by an artisan. The female singer commented: "Exquisite produce, fragrant and delicious vegetables. Thuc's eating is a bit difficult, so no one can pamper but his aunt Ut".
You are reading the article
Hien Thuc praises himself for being good at cooking vermicelli, but netizens can't find vermicelli

at
Blogtuan.info
– Source:
Eva.vn
– Read the original article
here