Học Đường
Life Style
Successful people always have their own way and the way of raising children is equally different
Elon Musk is a South African inventor, businessman, and billionaire. He is not only famous for his huge fortune or great achievements for humanity, but the 7X billionaire is also known as a strict but loving father. He even opened a school for his own children with an extremely modern and advanced education system.
Since childhood, Elon Musk has been famous as a "prodigy", so the question of how he got where he is today and how he raised his children is always something that makes the public curious.
The uniqueness of billionaire Elon Musk's parenting style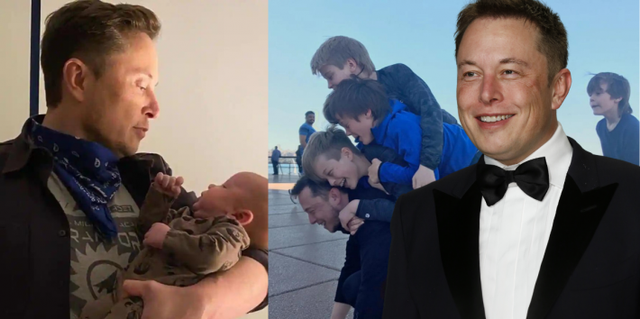 Elon Musk has 7 children: twins Griffin – Xavier (18 years old) and triplets Kai, Saxon and Damian (16 years old), with ex-wife Justine; son X Æ A-12 (born in 2020) and daughter Exa Dark Sideræl (born in December 2021) with ex-girlfriend Grimes.
As the son of the richest billionaire in the world, that's why Elon Musk's 7 children have their own set of rules and expectations.
1. The children are Elon Musk's "protectors"
Although the 7X billionaire claims he will not participate in the process of raising children when they are too young, his ex-girlfriend Grimes revealed in 2022 that he "bends" this rule with their son X. .
The singer shared that Elon Musk has high expectations for X, so he always stands by her child, considers her as his guardian and familiarizes her with the media. Previously, the CEO of Tesla always "hidden" his children from the media, but now he warms up the Musk family is no longer as secretive as before.
2. Allow your child to use the internet in learning
Musk's views on education are unique. In a live interview on Clubhouse last year, the Tesla CEO said he believes his kids will learn more from the internet than anywhere else.
Billionaire 7X said: "I expose my children to the internet from an early age and they are mainly educated by YouTube and Reddit."
In particular, this CEO is also known as a skeptic about traditional education. He believes that a university degree does not determine success, but rather depends on the ability and knowledge learned from each person's practice. "I think college is basically just for fun… not for learning"Elon Musk once spoke at a conference in 2020.
3. Allow your children to play video games but still maintain the habit of reading books
Elon Musk's childhood love of video games helped him develop his passion for programming. This is the stepping stone for him to be successful as he is now. Therefore, the 7X billionaire also allows his children to play video games both for entertainment and to develop intelligence. However, he warmed up the Musk family not to play enthusiastically and relax, but Elon Musk set a very strict set of rules about playing time.
In an interview with veteran technology writer and journalist Ashlee Vance about her biography, the 7X billionaire shared that: "Kids have to spend twice as much time reading books than playing video games. This is to prevent them from becoming addicted to games and develop useful skills later on."
4. Create adversity and encourage enterprising spirit for children from an early age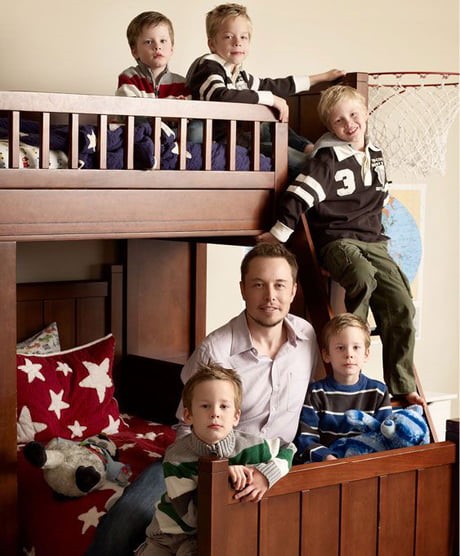 Elon Musk believes that his children need to go through some kind of hardship in order for them to develop comprehensively and have outstanding intelligence to progress to later success.
Elon Musk is a typical successful businessman. He had a hard time as an immigrant and first generation American. However, it is those difficulties that are a driving force that contribute to creating an assertive person like Musk today.
When asked: "How can your family have so many entrepreneurs?" Musk replied that: "I grew up in extremely bad conditions, grew up with so many adversities. The only thing that scares me is that my children won't face those difficulties to be mature enough."
That's why Musk always directs his children to a "do not spoil" educational environment. He wants his children to face pressures and difficulties from an early age so that they can grow up on their own.
Musk believes that the most intuitive way to teach your kids how to start a business is to be self-employed – passionate, love what you do, and willing to take risks. "I don't know how you raise your kids in America, but for my kids I've always been looking for a way to teach them how to feel pressure. I think they'll be fine."
5. Encourage the whole family to eat healthy as well as healthy mind
A babysitter who once cared for the Musk trio revealed in a TikTok video that the boys are very health-conscious.
"It's amazing how these kids are so health-conscious at such a young age. I thought they'd want to go to Johnny Rockets or something like that, but no, they're excited to ask to go to Whole Foods for dinner."
She also praised the trio for their good qualities and very polite manners. It seems that manners are also an important parenting principle of Elon Musk.
6. Open a suitable school for your child to develop comprehensively
Billionaires are not only interested in macro issues, grandiose models or million-dollar deals. In a world where rich people apply to private schools for their children and a degree is the main way to secure a secure future, Elon Musk – the billionaire genius – has chosen to set up his own. a strange school. That place has no website, no hierarchy, no uniform, no grading, and even less need for registration procedures for their children.
The school, called Ad Astra (Latin for Reaching for the Stars), is located in Southern California. This is a school that does not divide grades according to the structure of American elementary education, the purpose is to provide students with a tendency to build a realistic timetable without being arbitrary, and to use a methodical approach. problem-solving to communicate critical thinking.
Musk has five children, and he says he founded this school for his children. They, along with a few other students, will be studying here. The other students are reportedly the children of employees of SpaceX, Musk's rocket company. However, neither the company nor Musk has confirmed this.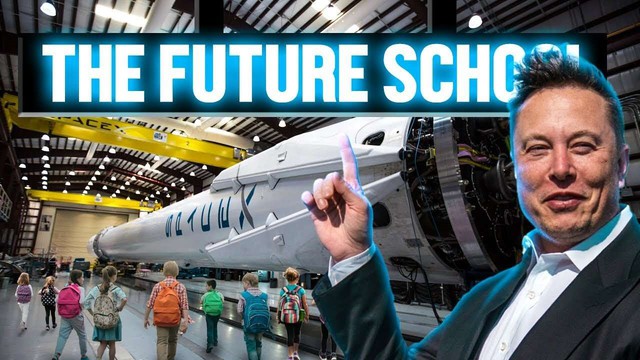 7. Teach children scientifically
Musk is often interested in improving and optimizing class time. He believes that a scientific teaching method will bring better results. He often describes the mistakes in traditional education that originate in the lesson plans of the teachers.
One of them might be the story of the wrench and the screwdriver: If you want to teach young children how motors work, you better not show them all the tools and equipment. repaired. You should show them a real engine and let them figure out how to take it apart.
8. Let your child discover the world on their own by traveling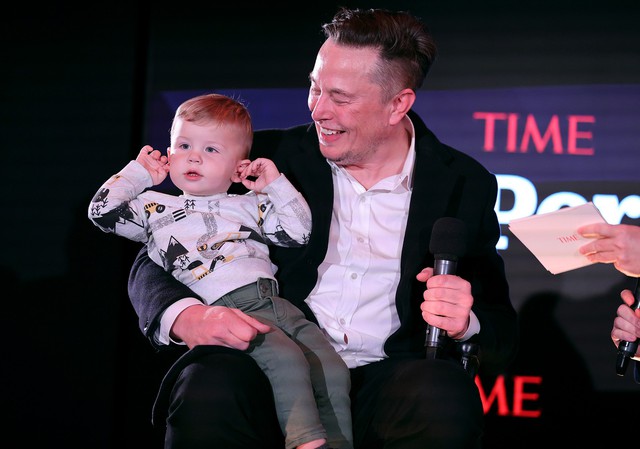 Elon Musk revealed that, for children, exploring the world not only helps them expand their knowledge but also develop their thinking. "For example, if I had a trip for Tesla to China, I would bring my kids with me and we would go see the Great Wall or explore the Terracotta Warriors."
You are reading the article
Successful people always have their own way and the way of raising children is equally different

at
Blogtuan.info
– Source:
Kenh14.Vn
– Read the original article
here