Life Style
Thế Giới
Turning passion into money, not yet 16 years old achieved to the point of envy
CNA Women introduces 3 typical Gen Z child businesswomen: Casey Chen, Derya Okten and Lara Manchharam. Despite the pressure of Covid-19 and study, children enthusiastically pursue their passions and lead a busier life than adults.
Casey Chen: Entrepreneur of handmade jewelry
The United Nations declares that adolescent girls have the right to a safe, educated and healthy life. With the right care, children have the potential to become future world-changing figures.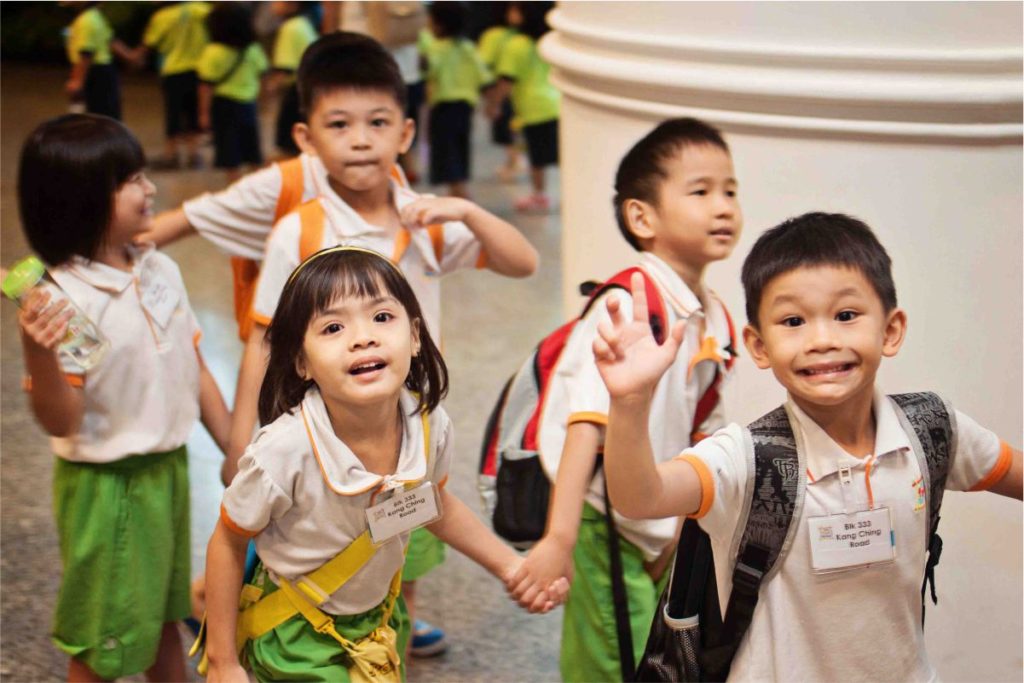 The percentage of children in Singapore is extremely low, accounting for only 12.3% of the population
Like most countries in the Covid-19 era, Singaporean children, especially poor children, are severely affected. However, in the situation of not being able to go to class because of the temporary closure of the school, Casey Chen (15 years old), a student at Springfield School, found an opportunity to… start a career early.
"Since childhood, I have been interested and learned from my mother to make bracelets and necklaces," – Casey shared. Casey's mother is a skilled craftsman, skilled in crafting many delicate items such as jewelry, soaps, crystals, phone cases, etc.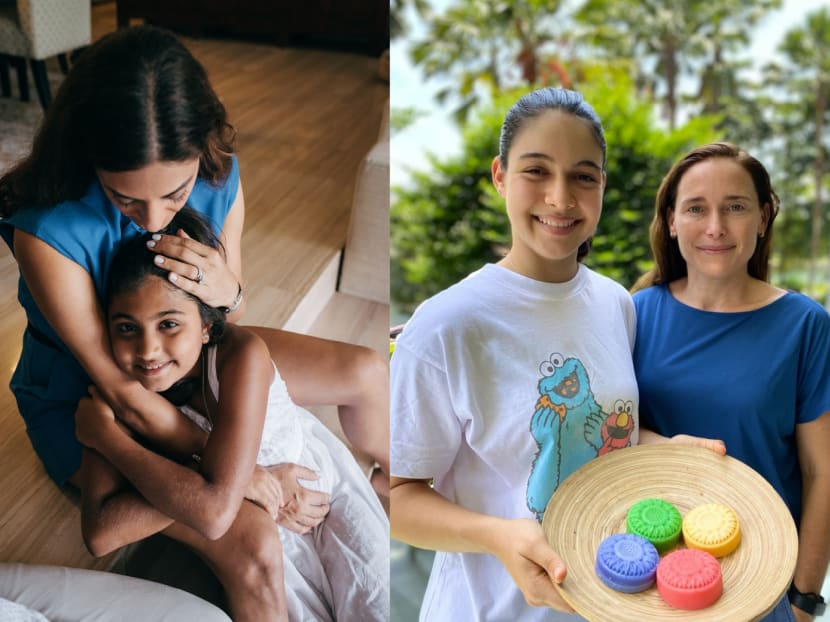 Casey Chen (15 years old) and mother
Casey is often praised for being as skillful as her mother. Thanks to their creativity, children's products are very popular. "My jewelry is not only for display, but also can be sold for money," – Casey proud.
In June 2021, Casey decided to start a business. The girl opens an Instagram account, introducing homemade handmade products such as bracelets, rings, phone cases… made from beads, priced from 3.5 to 15 Singapore dollars/piece (equivalent to 60,000 – 60,000 VND – 60,000 USD/piece). 250,000 VND).
Every week, Casey spends about 5 hours working and promoting products on Instagram. After receiving the order, she packed and sent the product to the customer. Thanks to the relatively expensive single, Casey harvests about S$60/week (equivalent to 1 million VND).
"There is nothing more fun than earning income from a hobby," – Casey expressed happiness. "If you want to try, boldly start a small business. You may fail 1, 2, even 3, 4 times, but as long as you are determined to pursue, I believe you will succeed."
Derya Okten: Founder of a natural soap and perfume shop
Derya Okten (13 years old), UWCSEA East, totally agrees with Casey's idea of ​​making money from hobbies. Although still young, this Singaporean Turkish-born girl has surprised her family members (who are also business people).
"I love being creative and challenging," – Derya is enthusiastic. From a very young age, she learned from her mother to invest in a business and successfully opened an online store on Etsy, selling homemade soaps and perfumes, named Olaf Organics.

Derya's Olaf Organics online store – 13 years old
Derya's Olaf Organics presents natural soaps and fragrances created jointly by her and her brother (11 years old). "It was a process of trial, error and redo," says Derya. "During the summer holidays, me and my brother did various things like painting and selling, raising money for charity. After taking a few courses on perfumery and practicing soap making, we decided to take these 2 products to replace the picture".
Derya spends three hours a week making soaps and testing new products. She provides non-toxic soap bars with many scents such as chrysanthemum, coffee, lavender… for 12 Singapore dollars/cake (about 200,000 Vietnamese Dong. In addition, she also sells bottles of water. Flowers extracted from nature for only 12 – 17 SGD / bottle.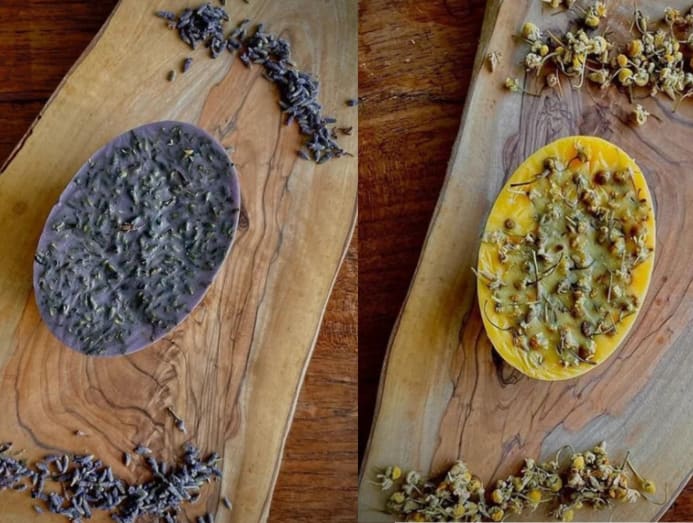 Some products of Derya . soaps and perfumes
As Derya believes, Olaf Organics is a real business experiment that allows her and her brother to experience the realities of management, control and marketing. In addition to profit, it also gives Derya experience to apply in the future.
Lara Manchharam: Craftsman of 100 Ideas
Compared to Casey and Derya, Lara Manchharam (11 years old), a student at American Singapore School, is much younger. However, the girl has had a remarkable "career".
"For me, she's always been the most creative little businesswoman," – proud Shireena Shroff Manchharam, Lara's mother. "She has 100 ideas in her mind, from making perfume to selling handmade slimes, writing books, starting an anti-bullying campaign and donating to charity."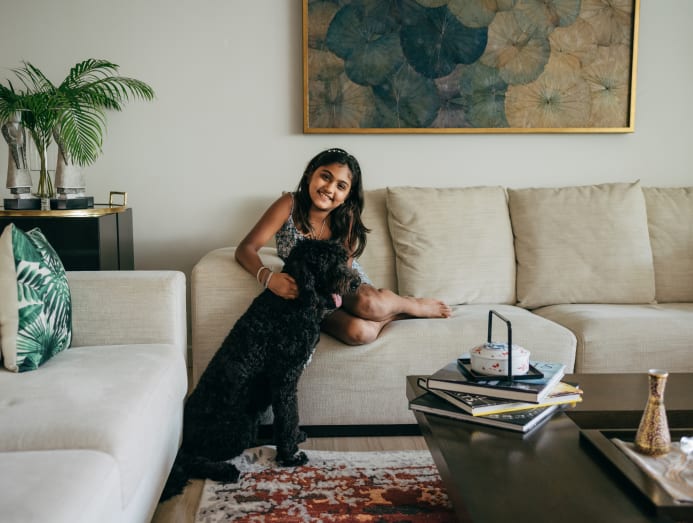 11-year-old child entrepreneur Lara Manchharam
"I really love my daughter's ingenuity and bravery, wanting her to do everything she likes with her own hands."
Currently, Lara is the "director" of a candle "business" that she calls herself On A Wick. She offers homemade scented candles with 3 scents, lavender, lemon and mint, for S$16.8 per plant (about VND 280,000) and S$30 per pair (about VND 500,000).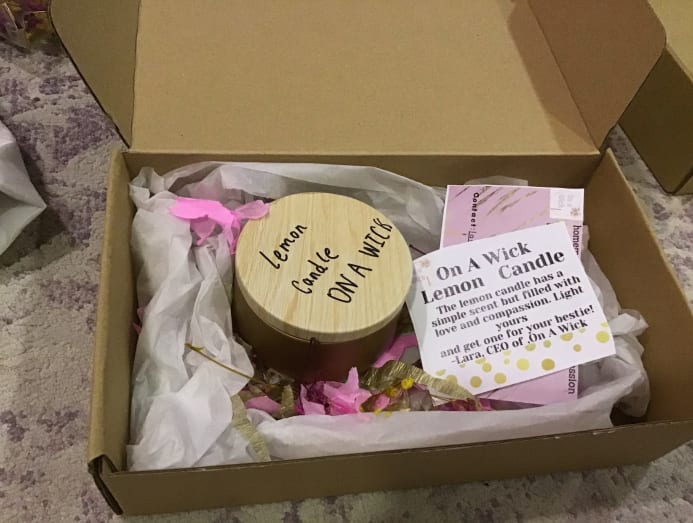 "My mother is a multi-faceted business person, so I also have to think more to find out what new things I can do," – Lara said. "Sometimes, I wake up with a crazy idea in my dream and I want to immediately put it into practice."
As for the homemade candle product, Lara said that its fragrance when lit makes her feel happy and loves life, so she wants to share it with everyone. Since she was too young to run her own online store, customers placed orders through her mother's personal account.
Reference: Channelnewsasia
https://kenh14.vn/the-he-doanh-nhan-gen-z-dai-thanh-cong-cua-singapore-bien-dam-me-thanh-tien-chua-16-tuoi-da-thanh- dat-den-muc-phai-jeal-ti-20211106220742439.chn
You are reading the article
Turning passion into money, not yet 16 years old achieved to the point of envy

at
Blogtuan.info
– Source:
Kenh14.Vn
– Read the original article
here