Business
Many people under pressure to work are scolded by their boss for not meeting the deadline, but working as a freelancer the deadline is even more terrible, staying up 1-3 nights is common.
Freelancer in recent times has become a hot profession, especially for modern young people. If in the past, the perfect formula for them was to graduate and then apply for a job where the salary is high, there are opportunities for career development and advancement, today more and more people are looking and thinking about becoming a freelancer, working as a freelancer. free.
As a new profession, Freelancer has received a lot of right and wrong reviews from the majority. Here are a few common notions about Freelancer dissected in VTV's Money Talk talk show.
Freelance is leisure work
Mr. Tran Ngoc Tuan – CEO of Vlance.vn exchange said that the most relaxing point for Freelancer profession is not having to move and the work is not easy, even relatively stressful. Mr. Quan said that when you work as a Freelancer, you will have to operate as a team from finding customers to working, working directly with customers and sticking to deadlines. It's not simple.
"Actually, I used to think about becoming a Freelancer before, but I was too scared because this job is not easy. Why not leisurely? I became the CEO of my own, of my own company, responsible for finding customers. But the project doesn't always come to me, I have to find, introduce myself, convince people to use the service and of course the deadline is fast. Many people think that going to work full-time is scolded by their boss for not meeting deadlines, but being a freelancer with deadlines is even more terrible, staying up 1-3 nights is a regular thing. The pressure is not only to return the papers on time, but also to return the papers with the right quality so that later they have the opportunity to receive other projects. I personally think that being a Freelancer is not easy at all", Ms. Ngo Thi Ngoc Lan – Director of the Northern region of Navigos Search shared her opinion.
One of the most important and difficult things about the Freelancer profession is building a personal brand to be able to get good projects. This is completely different from going to work for a company and working on that company's brand.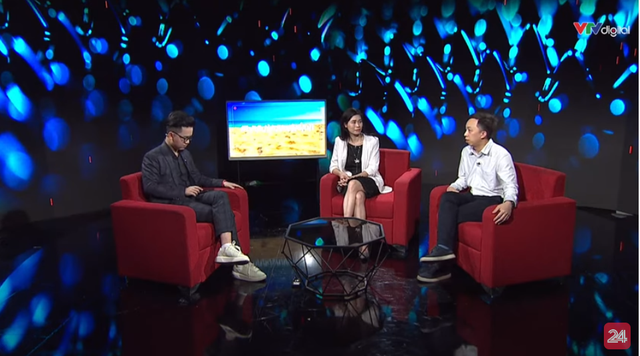 Freelancers often lack discipline
Many views believe that freelancers like freedom, don't like the mound, management, so they tend to lack discipline. However, Ms. Ngoc Lan said that wanting to stick with the Freelancer profession requires you to be disciplined when the deadlines are very tight and the requirements from partners are high. If you don't have self-discipline, you won't be able to respond.
Having worked as a Freelancer before going back to being CEO, Mr. Tuan said that Freelance job can help you gain freedom by taking a little back in your deal, but if you take this step back, you have to run very fast in the next step. Therefore, discipline is indispensable for Freelancer. For some people, when they first enter this path, they give themselves a lot of freedom, they like to do it, if they don't like it, they quit, but over time to follow this profession for a long time requires discipline. According to this expert, this is the first challenge Freelancer must overcome.
According to Mr. Tuan's experience to overcome this situation, freelancers should monitor the client's progress. When customers urge, Mr. Luan often runs. Force yourself to bring the deal a little closer to reduce the feeling of relaxation and the client will urge you to be closer. Gradually, Mr. Tuan gradually loosened the deadline a little more and gradually got into the habit of working according to the plan.
Freelance is a precarious profession
In Ms. Ngoc Lan's point of view, working full-time also has certain precariousness such as not being able to do the job will be laid off. So it cannot be said that full-time work is not precarious, but Freelance may be more precarious in terms of projects and irregular monthly jobs.
Mr. Tuan confirmed that working as a freelancer is very precarious. Taking his own example, this CEO used to work for foreign companies for 30 USD/hour for 2 months. This position believes that from now on, he will earn the same every month, but then within 1 month he cannot find any projects despite trying to find customers. After this period, he decided that he should accumulate something to save for the months when he did not receive any projects. Therefore, you need to have a financial plan if you want to pursue this career.
https://cafebiz.vn/sep-navigos-search-nhieu-nguoi-ap-luc-lam-thue-bi-sep-mang-vi-khong-hoan-thanh-deadline-nhung-lam-freelancer-deadline- Contrary to Conception
You are reading the article
Many people under pressure to work are scolded by their boss for not meeting the deadline, but working as a freelancer the deadline is even more terrible, staying up 1-3 nights is common.

at
Blogtuan.info
– Source:
cafebiz.vn
– Read the original article
here