Chuyện lạ
25 times failed university, 55-year-old uncle still took the exam to his dream school
Most of the people who take the university entrance exam in China every year are teenagers, so the case of Mr. Liang Shi's 55-year-old university entrance exam became a phenomenon.
Mr. Luong Thach is currently the owner of a building materials company in Chengdu city, Sichuan (China). From a young age, he dreamed of entering Sichuan University. This man has been diligently taking the university entrance exam since 1983 but has not yet entered the school he expected.
Up to now, this is the 26th time Mr. Luong has applied for the entrance exam to this university.
Mr. Luong said that in his time, when taking the university entrance exam, he had to take a pre-qualification exam. But that day he was eliminated in the first round.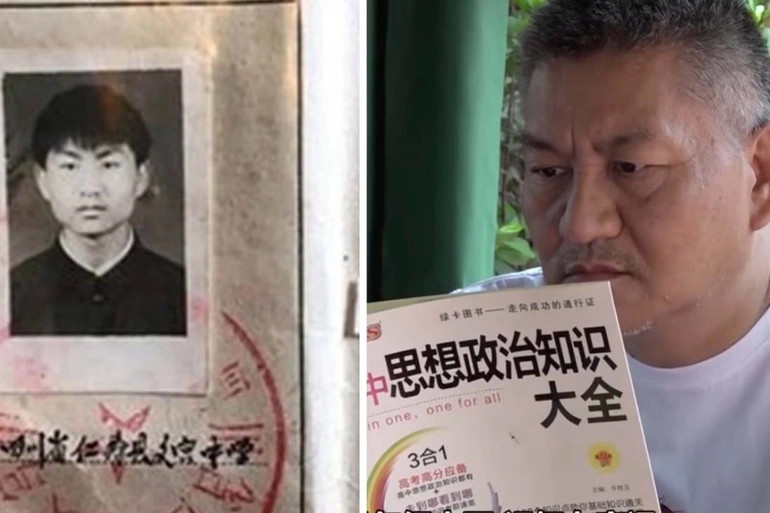 "My test scores were very low at that time, but my dream was to study at Sichuan University. So for many years I did not give up on this and determined to conquer it," said Mr. Luong.
Mr. Luong's 14 times failed university due to many different reasons, sometimes he was busy at work and was affected by the exam policy. Previously, China required candidates to take the university entrance exam to be unmarried and under the age of 25. However, this provision was repealed in 2001.
Mr. Luong's best score over the years is more than 400 points out of a total of 750 points. This result helped him get admitted to a second-rate university, but Mr. Liang always felt disappointed because he had not achieved the score to study at Sichuan University.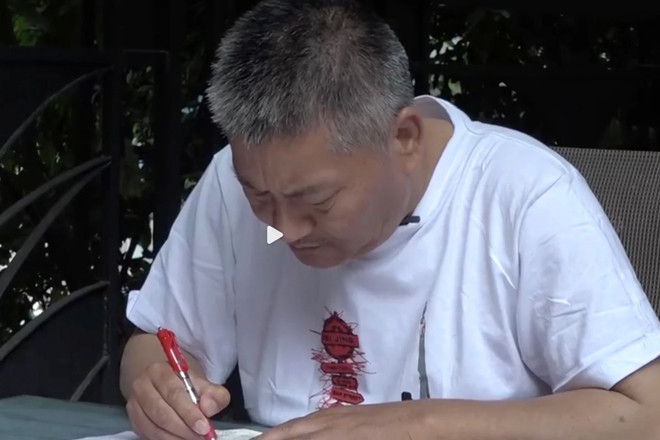 After many years of not completing the science reading comprehension test – a mandatory part for candidates who want to major in science, this year, Mr. Luong decided to change to a new major, arts and humanities. There are many people who say that age is the reason why he cannot remember the knowledge in textbooks as well as other young candidates.
"I just turned 55 and I still see myself as young. I have no difficulty in memorizing historical and geographical knowledge," Mr. Luong shared.
Many people believe that he is using the exam to "polish" himself and his business. However, he insisted that he would use the exam results to prove to everyone that their thinking was wrong.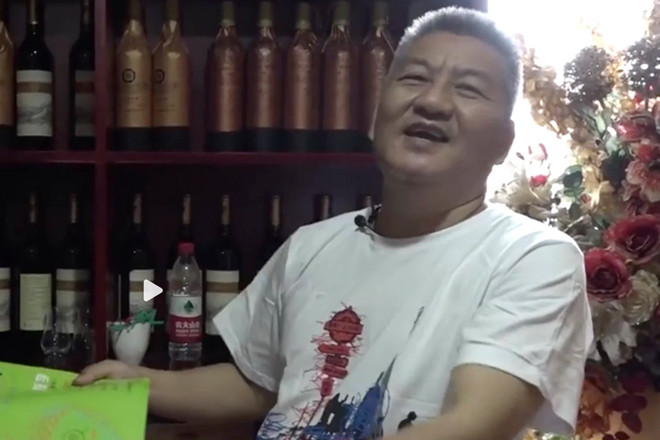 "If I can get into the university of my dreams, I will stop taking exams, if not, I will go to the end," Mr. Luong said.
Mr. Luong is not the only one to take dozens of university exams. Before that, a man named Tang Shangjun from Zhuang Autonomous Region of Guangxi Province, southern China had gone through 13 exams. This person eventually entered the prestigious Tsinghua University in Beijing.
Many people believe that Mr. Luong's story has inspired perseverance, not giving up on dreams.
"Even though I'm not his age, he did what I wanted to do but didn't dare," commented one net user.
Tu Linh (According to SCMP)
You are reading the article
25 times failed university, 55-year-old uncle still took the exam to his dream school

at
Blogtuan.info
– Source:
vietnamnet.vn
– Read the original article
here