Business
"Spend money to be motivated to earn" is just an excuse for uncontrolled spending?
Stingy, never drink milk tea, never go out to dinner with friends, don't order takeout, only need a few clothes a year, never take a taxi when going out… image of a thrifty person in your eyes? In reality, however, the people who really save money are like this: Great cooking skills, jogging and exercising regularly, love to learn what they're interested in, and full of positive energy. . If you still think that saving money is difficult, it's because you don't know how fun and useful saving money can be in life.
Saving money is very exciting. Whenever I see the money in my account slowly increase, I feel extremely satisfied, a sense of security that nothing can shake me. Even from the moment I started saving, I always carefully check the output and input costs in life. Except for the daily necessities, I don't want to buy anything else.
Even, thanks to saving money, my cooking skills skyrocketed. I used to envy chefs who could cook delicious food in restaurants. But due to my poor cooking skills, I can't make similar dishes, but the taste can only be about 50% similar. But since I watched a lot of cooking videos, consulted many different recipes for the same dish, I realized that many dishes can be made at home without too much fuss in the kitchen.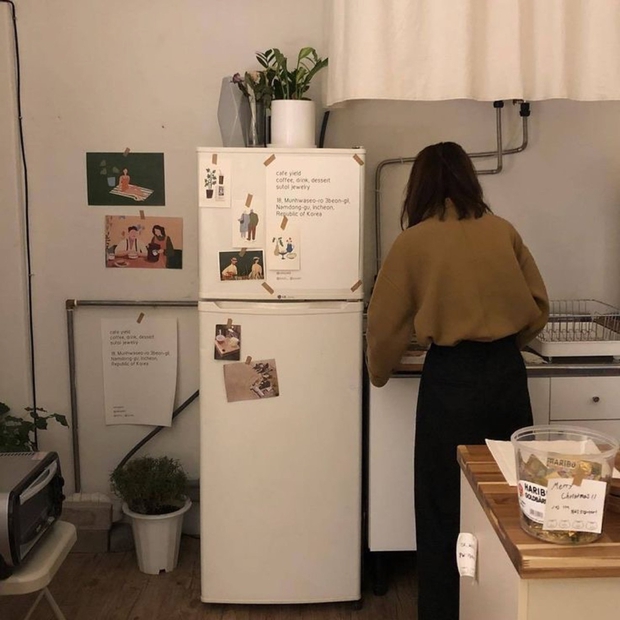 Recently, I bought an air fryer, a stew pot and started researching to cook delicious food on the weekend. After completing a dish with eye-catching colors, stimulating aromas and harmonious flavors, I immediately felt like I had set a new record with a new achievement. And the most important thing is that eating homemade dishes will ensure much more health, food safety and hygiene than those bought to take home.
It was also thanks to saving money that I started exercising again. In the past, due to working in front of the computer for a long time, I often had shoulder and neck fatigue. So, every weekend I usually go for a massage, each massage costs 200 yuan (about 700 thousand). Thinking this was a waste of money, it made me think I was a rich person so I forced myself to exercise. After that, I practice yoga 3-4 times a week according to the exercises posted online. On weekends, my friends and I meet up for walking, climbing, in general, exercising about 1-2 hours a day. Now, yoga and hiking have become a way for me to relax, build flexibility, and stay healthy.
However, there is a common saying among young people that "spend money to be motivated to make money". But in my opinion, this is really just an excuse for uncontrolled consumption. Saving money makes me like myself more and more and love life more and more. After all, we don't know when we will encounter urgent financial needs, and we can't help thinking about the case where the income level that seems to help stabilize life today is still nothing in the long run. the future if you don't know how to save.
https://kenh14.vn/tieu-tien-de-co-dong-luc-kiem-tien-chi-la-cai-co-cua-chi-tieu-khong-kiem-soat-20220524012818182.chn
You are reading the article
"Spend money to be motivated to earn" is just an excuse for uncontrolled spending?

at
Blogtuan.info
– Source:
cafebiz.vn
– Read the original article
here