Quốc tế
5 proposals for Asia's future
During the two-day conference, Asian leaders shared their views on regional and international issues, with discussion topics such as "Changing the World From Asia," "Evolving Business Operations". in Asia through cultural exchanges", the Russia-Ukraine conflict, the US-China strategic competition and its impact on Asia…
Speaking at the conference, Deputy Prime Minister Pham Binh Minh raised a number of proposals for Asian countries to strengthen cooperation, maintain regional prosperity as well as promote Asia's role in the recovery and development efforts. development globally.
According to the Deputy Prime Minister, FirstlyAsia needs to strengthen its responsibility to preserve and create a peaceful and stable environment for development and prosperity in the region and the world. Regarding the East Sea issue, it is necessary to resolve disputes and disagreements by peaceful solutions, respecting the rule of law, especially the United Nations Charter, the 1982 United Nations Convention on the Law of the Sea, and promoting the mechanism. multilateral cooperation, full and effective implementation of the Declaration on the Conduct of Parties in the East Sea (DOC) and efforts to soon achieve a Code of Conduct in the East Sea (COC).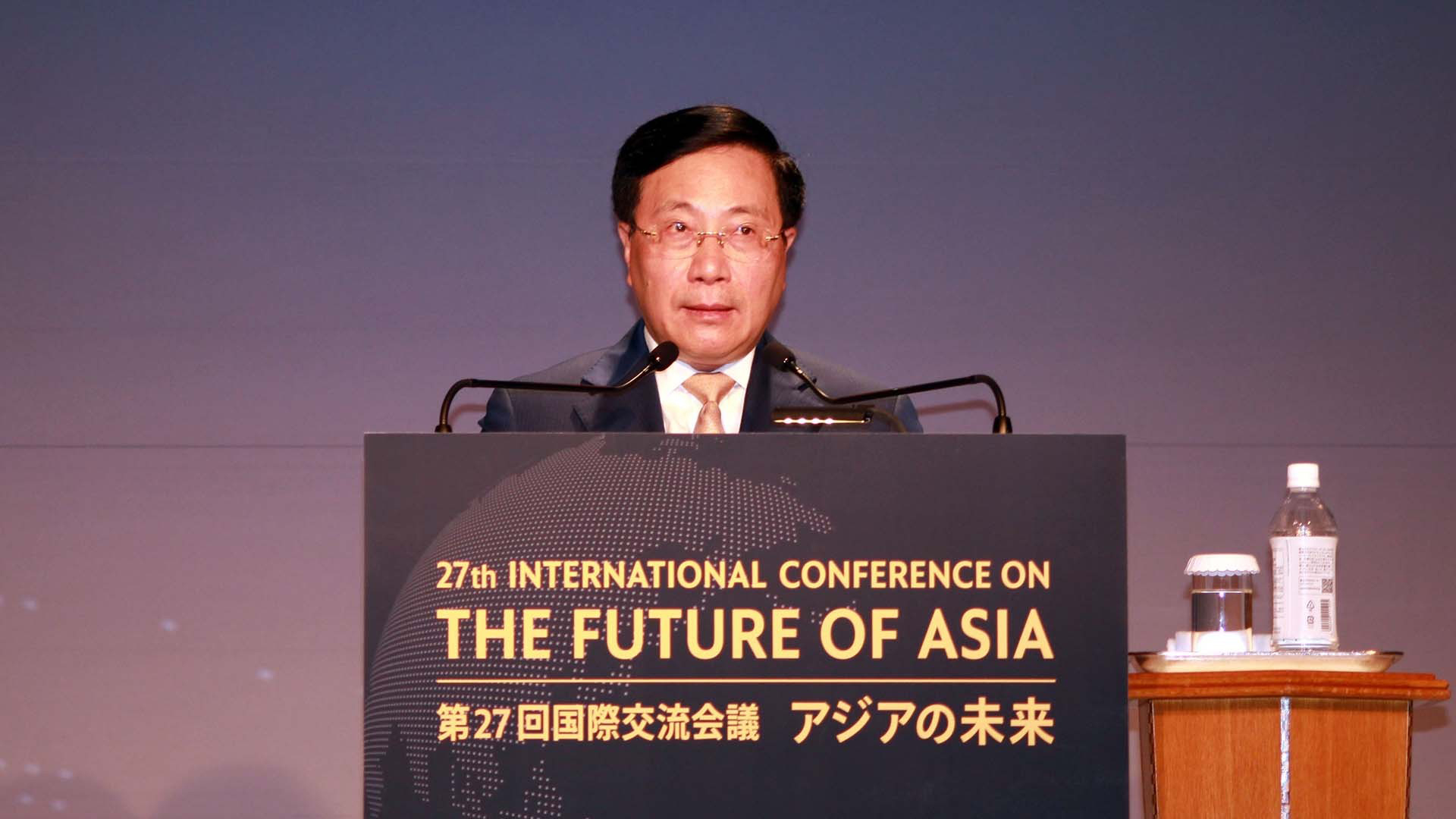 Permanent Deputy Prime Minister Pham Binh Minh speaks at the International Conference on the Future of Asia in Tokyo – Japan. Photo: VNA
Two isAsia needs to be a pioneer in promoting multilateralism, a spirit of cooperation and association in the direction of openness, inclusiveness, fairness, sustainability, and a rule-based rule.

Three is, Together, they secure the foundations for the growth recovery of Asian countries and regions, thereby maintaining their role as a key driver of global growth.
Four isAsia needs to be a pioneer in initiating and promoting new drivers for development: cooperation in science and technology, digital technology, promoting sustainable green growth…
Year isAsia needs to step up integration and links with other regions and key partners in the world.