Đời sống
Life Style
Starting from the strawberry tea business model, 9X opened 14 establishments within 20 days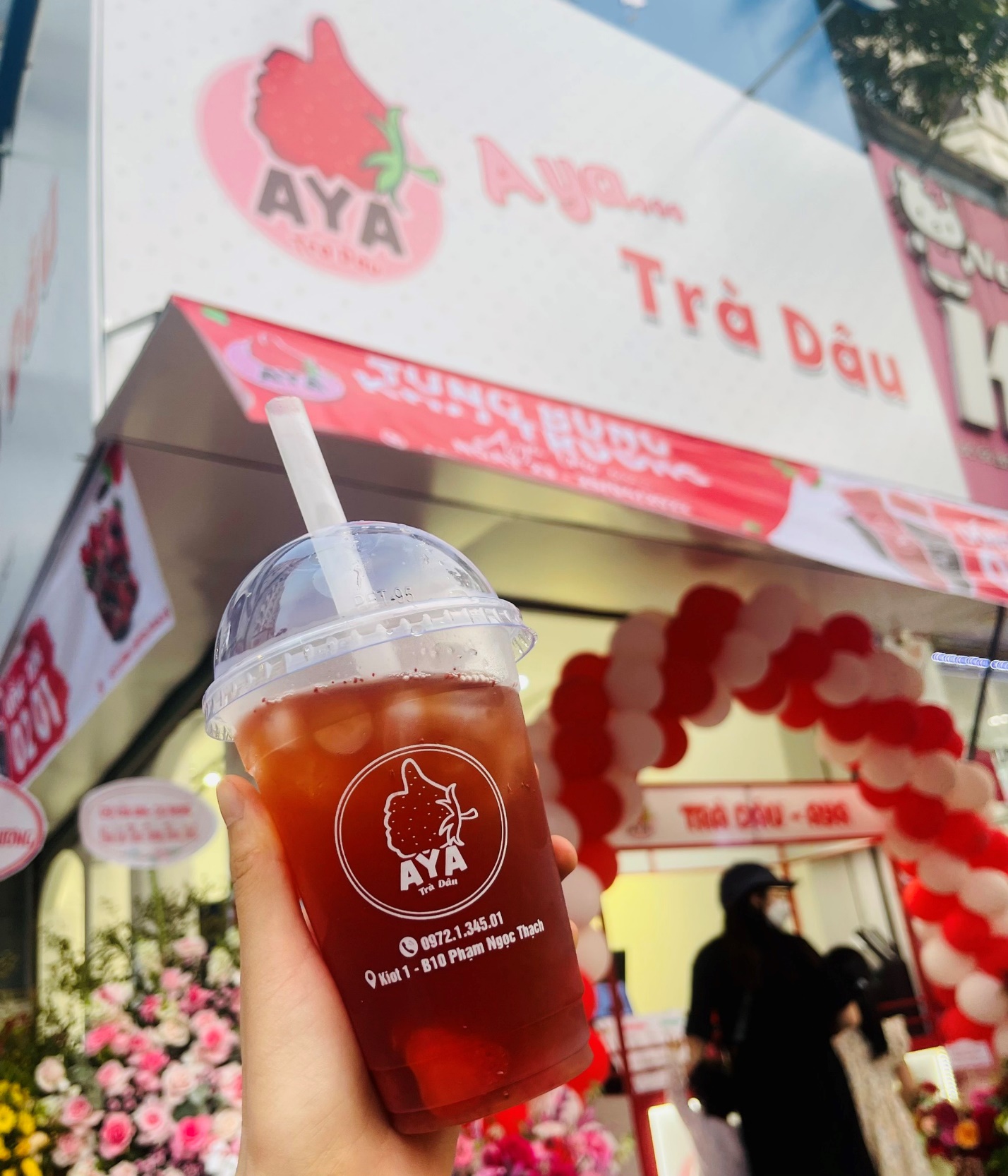 AYA strawberry tea – hot trend drink of summer
AYA strawberry tea – the "life changing" step of the 9X youth
Born and raised in Thai Binh, Mr. Hong – the founder of AYA Strawberry Tea brand soon cherished his ambition of doing business in the culinary field. Over 4 years in the lecture hall with the knowledge he has acquired, Mr. Hong has always seriously tried his best to realize his dream of starting a business. With a burning passion for the food industry (F&B), the 9x guy has constantly taken advantage of his time to learn from his seniors, not afraid to work part-time in restaurants and shops to observe the management and operation of various types of business models.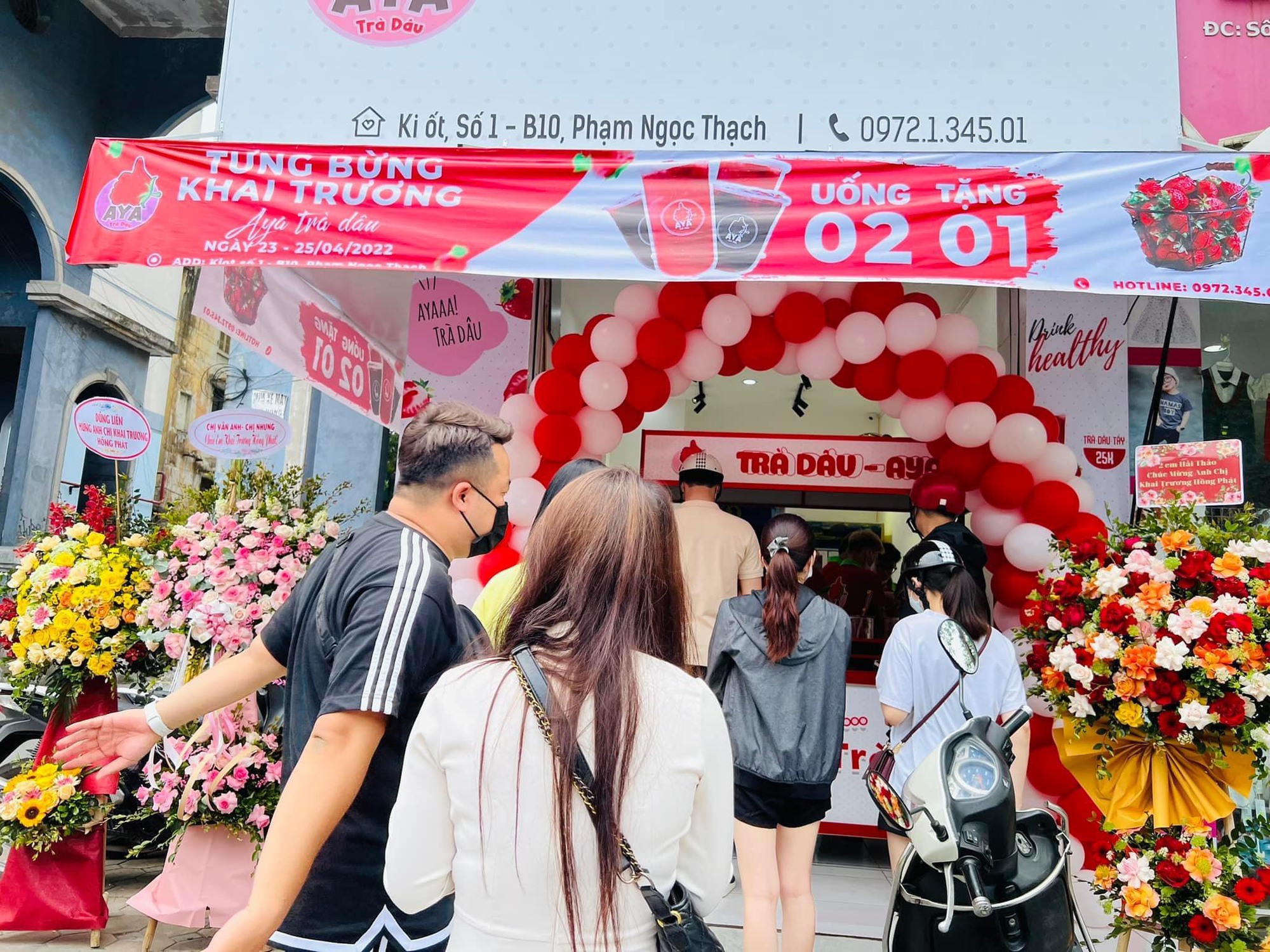 In just 20 days, AYA Strawberry Tea has owned 14 stores
The business opportunity that came to the young man was the time when Mr. Hong had a long trip in Saigon. During this time, Mr. Hong had the opportunity to interact with people and learn about the cuisine here. He loved things in Saigon and came up with a business idea: opening a drink shop with Saigon colors – Strawberry tea shop. Strawberry tea is a drink inspired by tea but with a sweet topping of strawberries, very Southern flavor.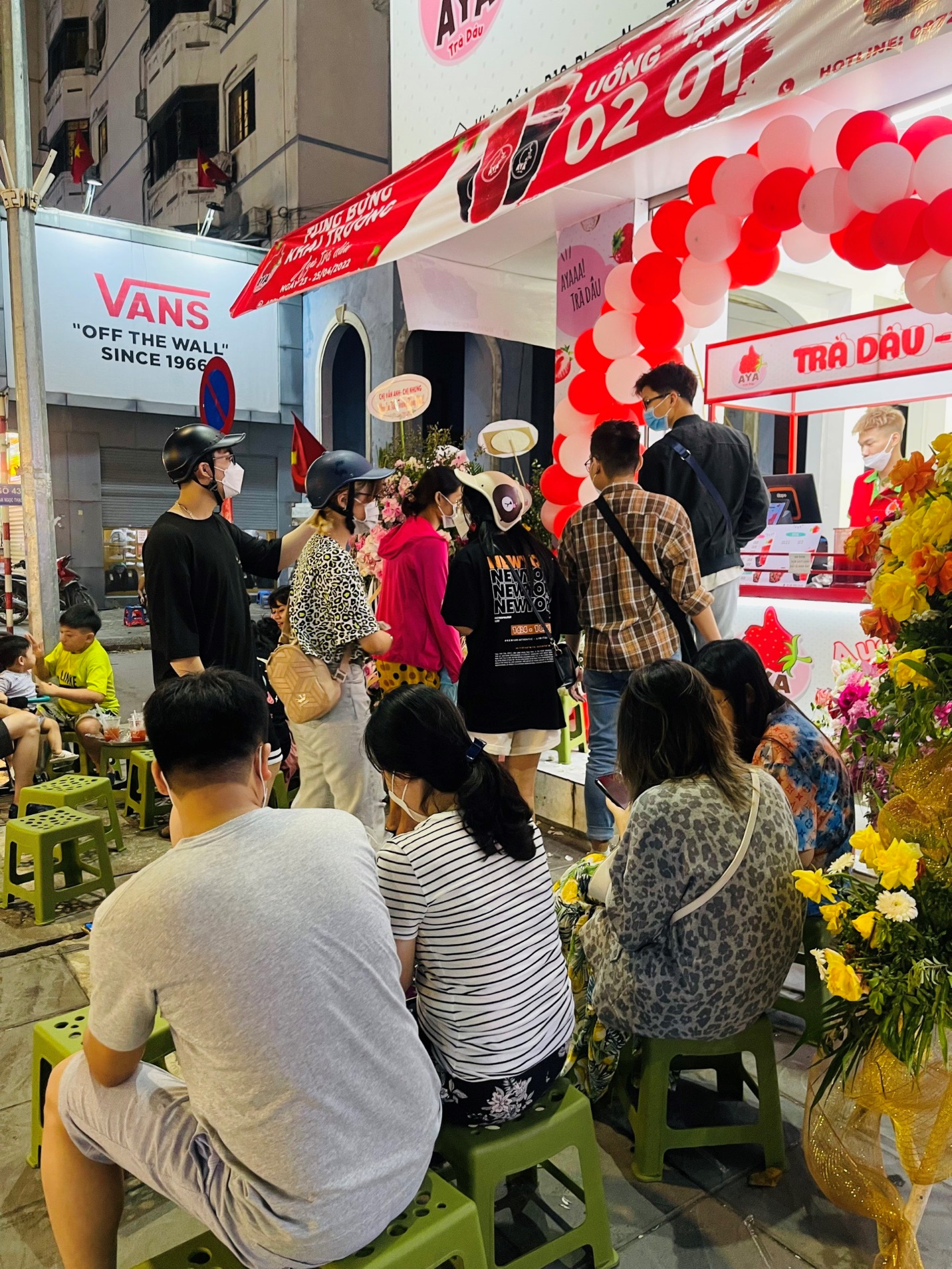 Ha Thanh youth line up to enjoy a cup of AYA strawberry tea
Mr. Hong started his business with a small kiosk on Pham Ngoc Thach street. On this street, it is not uncommon for milk tea and coffee shops to spring up like mushrooms with unique styles, but Mr. Hong's strawberry tea still quickly won the hearts of many customers, especially his students. neighboring universities. No need for a fancy view, no need for air conditioning, AYA Strawberry Tea Shop still attracts visitors.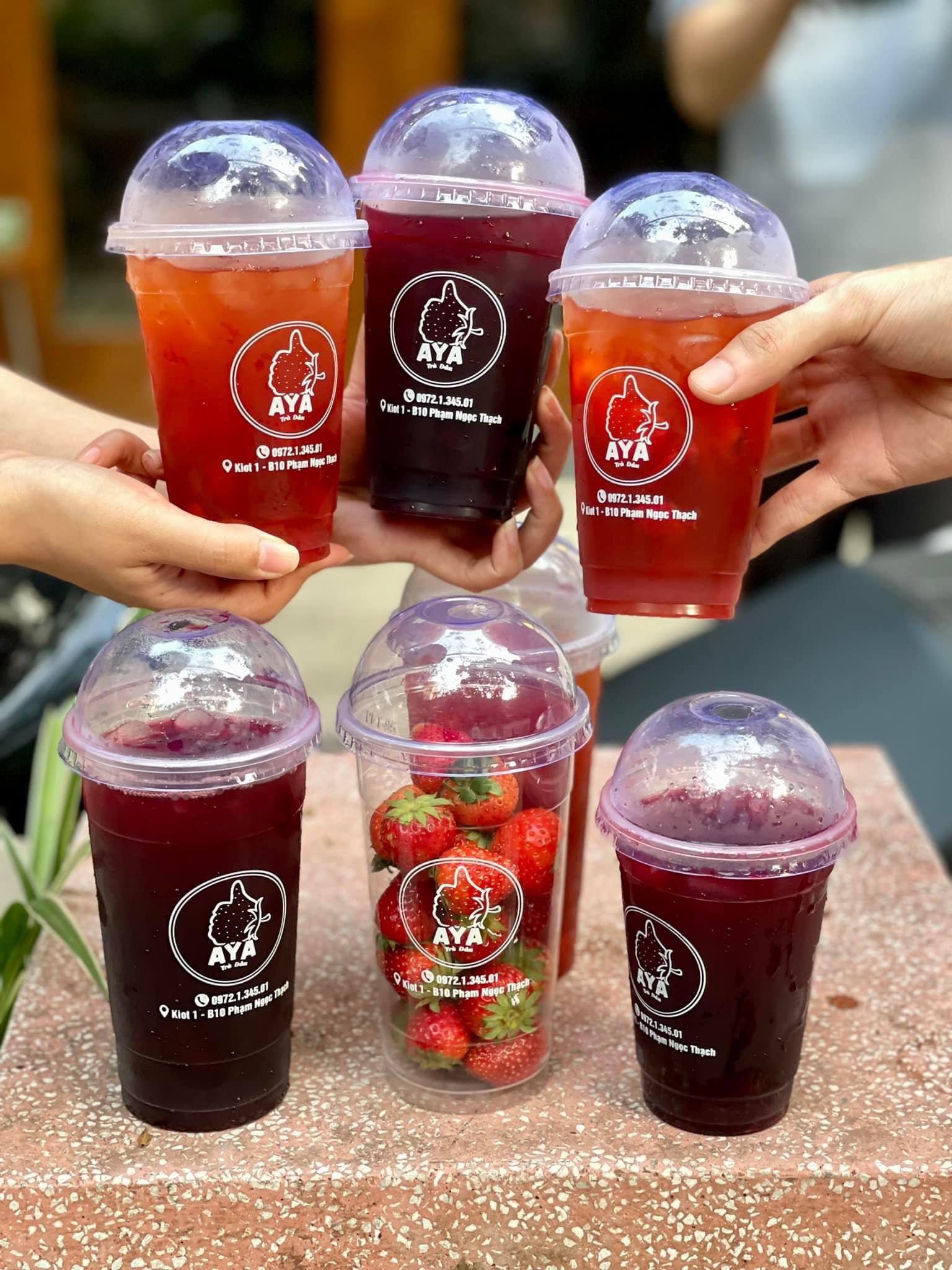 With only 25k, you can own yourself a cup of cool and sour strawberry tea
The owner of the 9x shop has succeeded in bringing the colors of Saigon to the capital – a place known only for iced tea and human beings. His system of strawberry tea shops continued to expand, covering the whole capital at a dizzying speed after only 20 days.
In addition to luck, to be successful requires many more decisive factors
With certain successes today, Mr. Hong – the owner of the AYA strawberry tea brand chain asserts that his achievements are not "natural".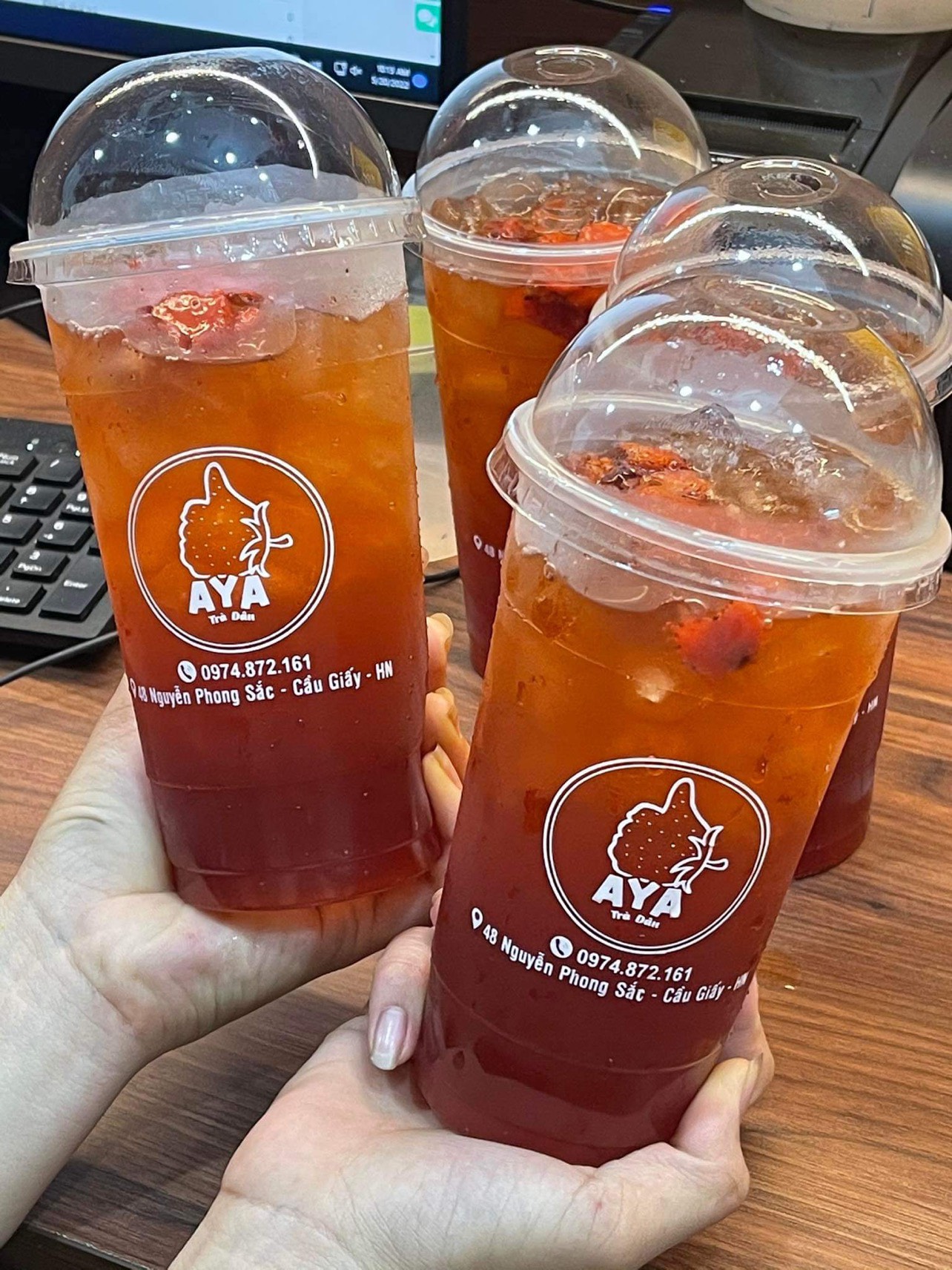 The success of AYA strawberry tea brand is a worthy result for the efforts of Mr. Hong and his colleagues
With his acumen to grasp trends, market research Mr. Hong has come up with his own effective business product. He has modified the drink that has long been familiar in the southern region to suit the tastes and tastes of the people of the North. This is what makes the brand different, turning into a new enjoyment trend for the majority of young people in Ha Thanh.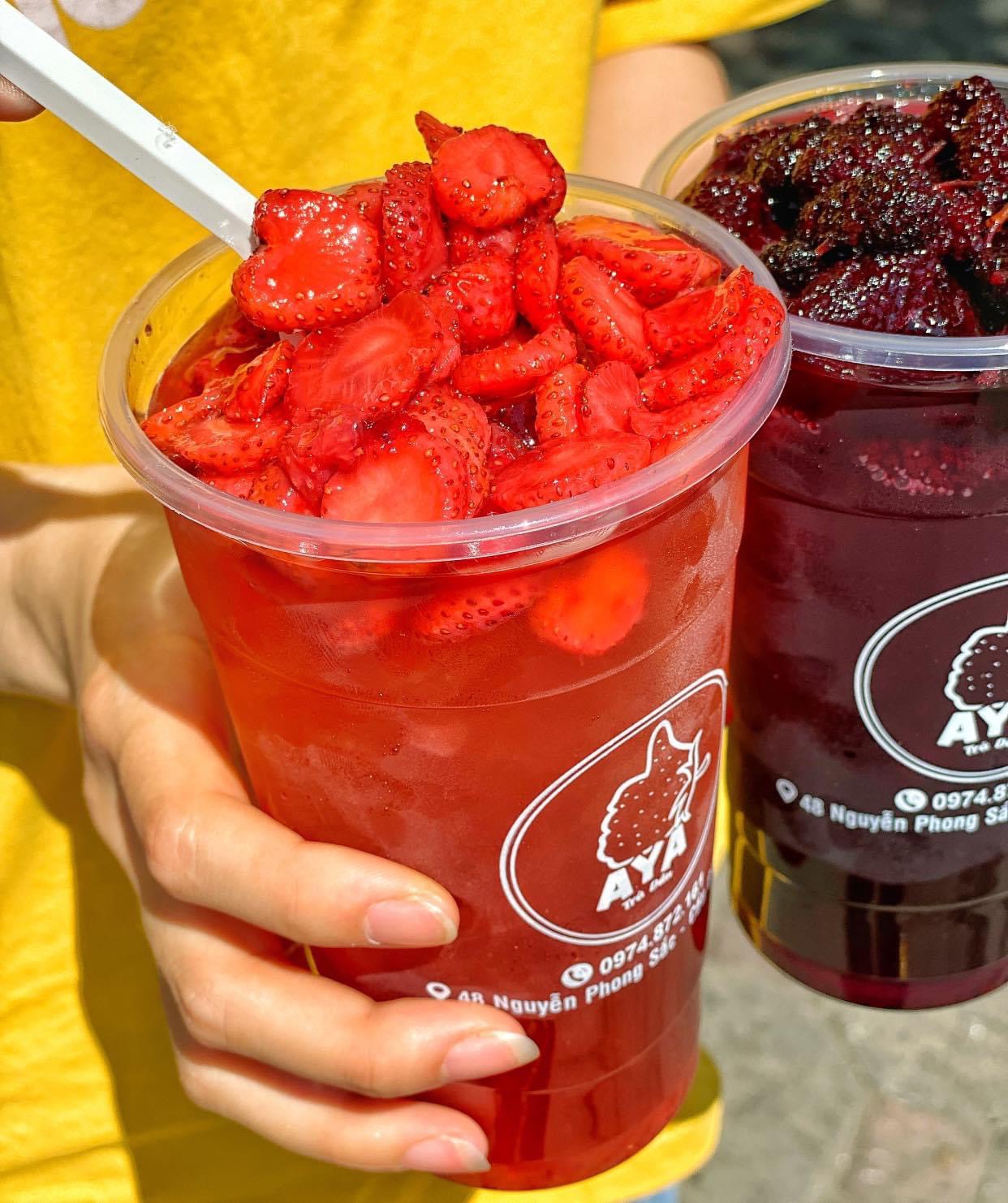 "Clean – fresh" are the two factors that are focused on each cup of AYA strawberry tea
Raw materials in the beverage business is an indispensable factor, it directly affects the quality of the bar. Therefore, CEO of AYA Strawberry Tea Shop always upholds the freshness and origin from the initial processing stage. He carefully selects the source to ensure the quality of the product: fragrant tea, sweet strawberry. This makes a difference and creates a reputation compared to other rival shops.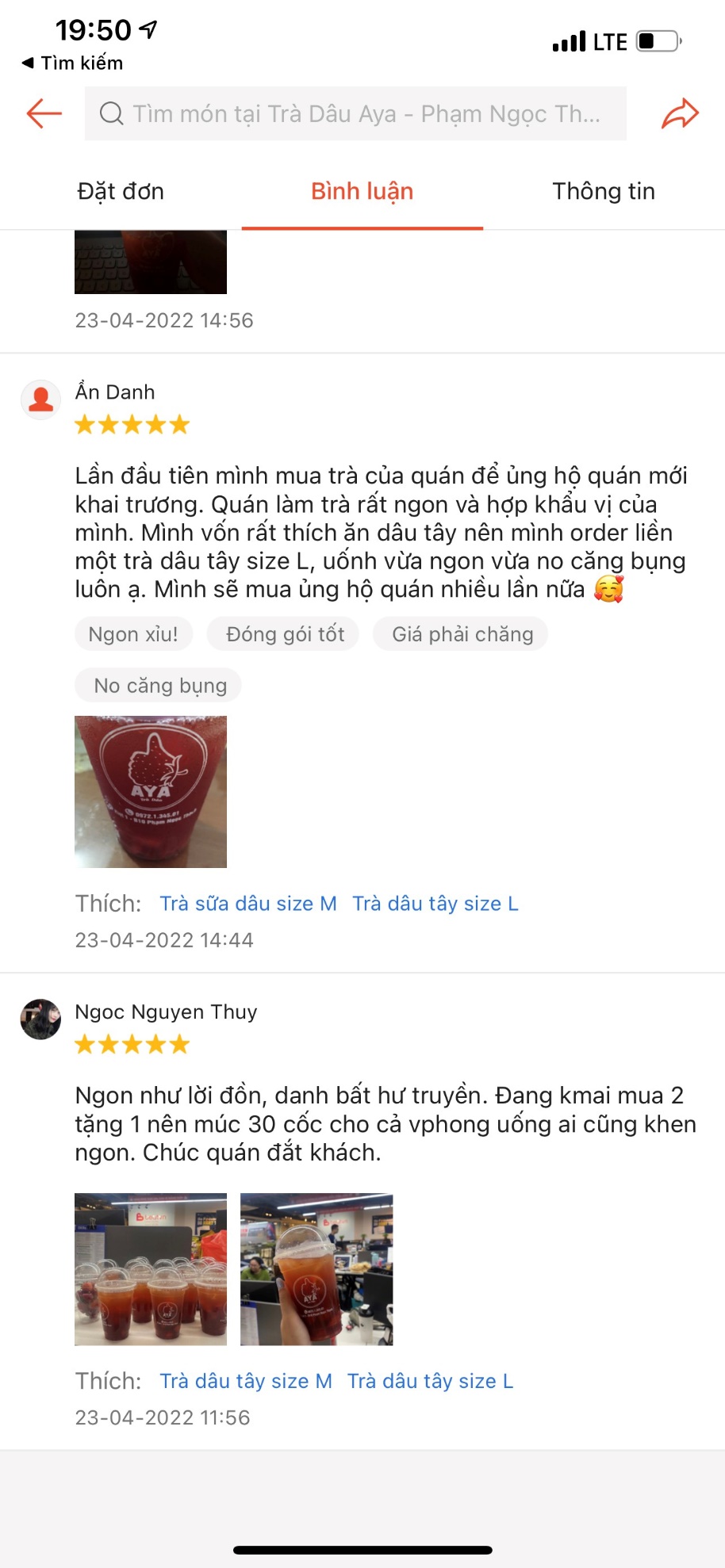 Positive customer feedback on the taste of AYA strawberry tea
Targeting young customers, the cost problem was carefully considered by Mr. Hong. Unlike other bosses who only care about profit, Mr. Hong is more interested in customer feedback, trying to change his business strategy to optimize the price accordingly and satisfy the most customers. .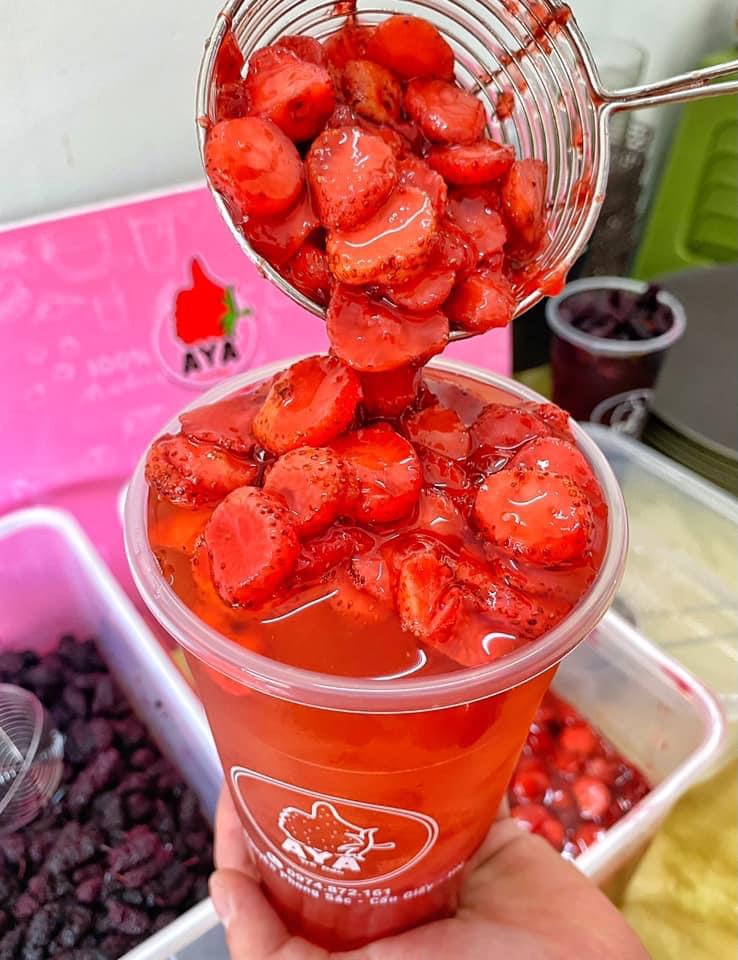 AYA Strawberry Tea has become a favorite summer drink in Ha Thanh's youth
The CEO shared: "I pamper my customers, think for them because in the end it is they who pay for my products. I want when they take out their wallet to pay, they have to be really comfortable and satisfied with my product. I want strawberry tea to be the national drink, not something expensive that makes people hesitate, refuse to spend or feel it's not worth the money."
The success of AYA Strawberry Tea not only shows the vision of the 9x boss but also a good business opportunity for young people who want to start a business.
AYA Strawberry Tea Shop
Facility 1: Kiot No. 1B10 Pham Ngoc Thach, Dong Da, Hanoi
Facility 2: 48 Nguyen Phong Sac, Cau Giay, Hanoi
Facility 3: 121B Bach Mai, Hanoi
Facility 4: 216 An Duong Vuong, Lao Cai
Facility 5: 84 Ba Trieu, Hanoi
Facility 6: 41 Hang Manh, Hanoi
Facility 7: 68 Quan Thanh, Hanoi
Facility 8: HH1B Linh Dam Residential Area
Facility 9: S201. Residential Area Vinhomes Oceanpark Gia Lam, Hanoi
Facility 10: 110 Luong The Vinh, Nam Tu Liem, Hanoi
Facility 11: O Cho Dua, Hanoi
Facility 12: 38A Truong Chinh, Ha Nam
Facility 13: 28 Mai Dich, Hanoi
Facility 14: 47A Doi Can, Ba Dinh, Hanoi
Franchise hotline: 086.790.1855 VND
https://kenh14.vn/khoi-nghiep-tu-mo-hinh-king-doanh-tra-dau-9x-mo-lien-14-co-so-trong-vong-20-ngay-20220527214501458.chn
You are reading the article
Starting from the strawberry tea business model, 9X opened 14 establishments within 20 days

at
Blogtuan.info
– Source:
Kenh14.Vn
– Read the original article
here