Gia đình
Show your talent in making beautiful, cool, and cool sticky-leaf tea with jelly and blueberries
Today, Vietnamese people guide you make sticky rice jelly with jelly and beautiful, delicious butterfly pea flower pearls.
The eye-catching purple-blue color of the butterfly pea flower is very popular in baking and drink recipes not only for its beautiful color but also for its many health benefits.
In the butterfly pea flower contains an extremely effective antioxidant, Proanthocyanidin, its use is several times higher than Vitamin E and Vitamin C. This substance has the effect of beauty, blood circulation, memory enhancement.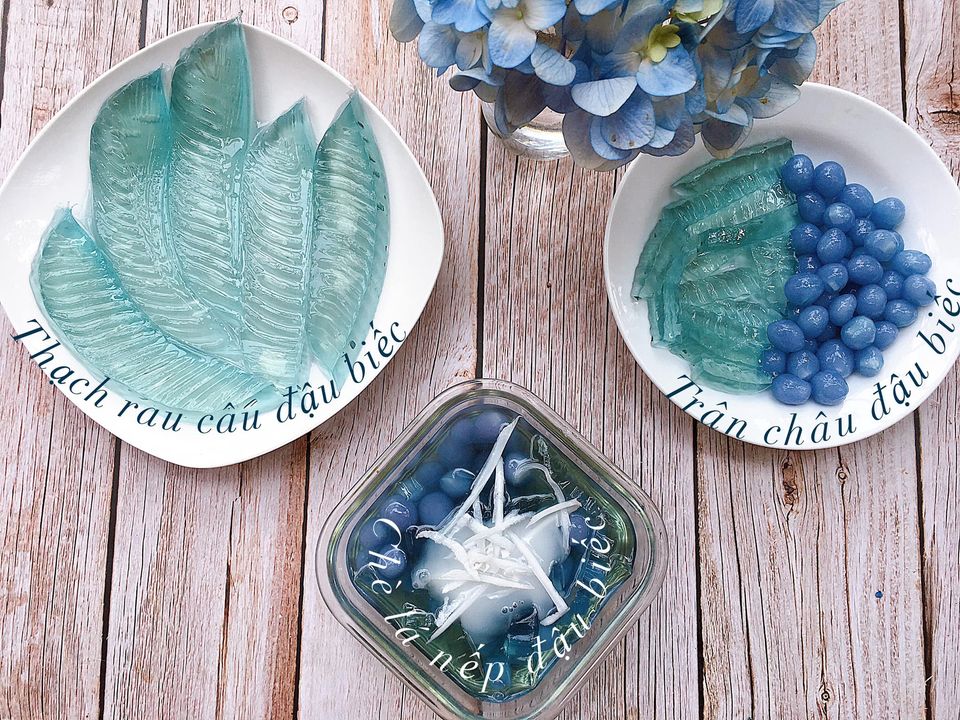 Normally, people use butterfly pea perfume as tea, to help nourish the brain, avoid graying of hair and enhance eyesight. Drinking butterfly pea flower water every day will help the elderly improve their memory, slow down the aging process of the body and especially prevent the risk of cancer.
With the following recipe, you can make sticky rice jelly with jelly and butterfly pea pearls for the whole family to enjoy, both delicious and healthy:
Making Glutinous leaf tea with jelly with jelly and pearls of butterfly pea flower
– Dried butterfly pea flowers soaked in cold water.
* How to make butterfly pea jelly:
– Mix sugar with jelly powder until the fish is flexible and no longer lumpy, pour the soaked butterfly pea flower water into the boiling water and then skim off the foam. Pour into molds to cool and then place in the refrigerator. It takes about 2 hours to make a beautiful mold.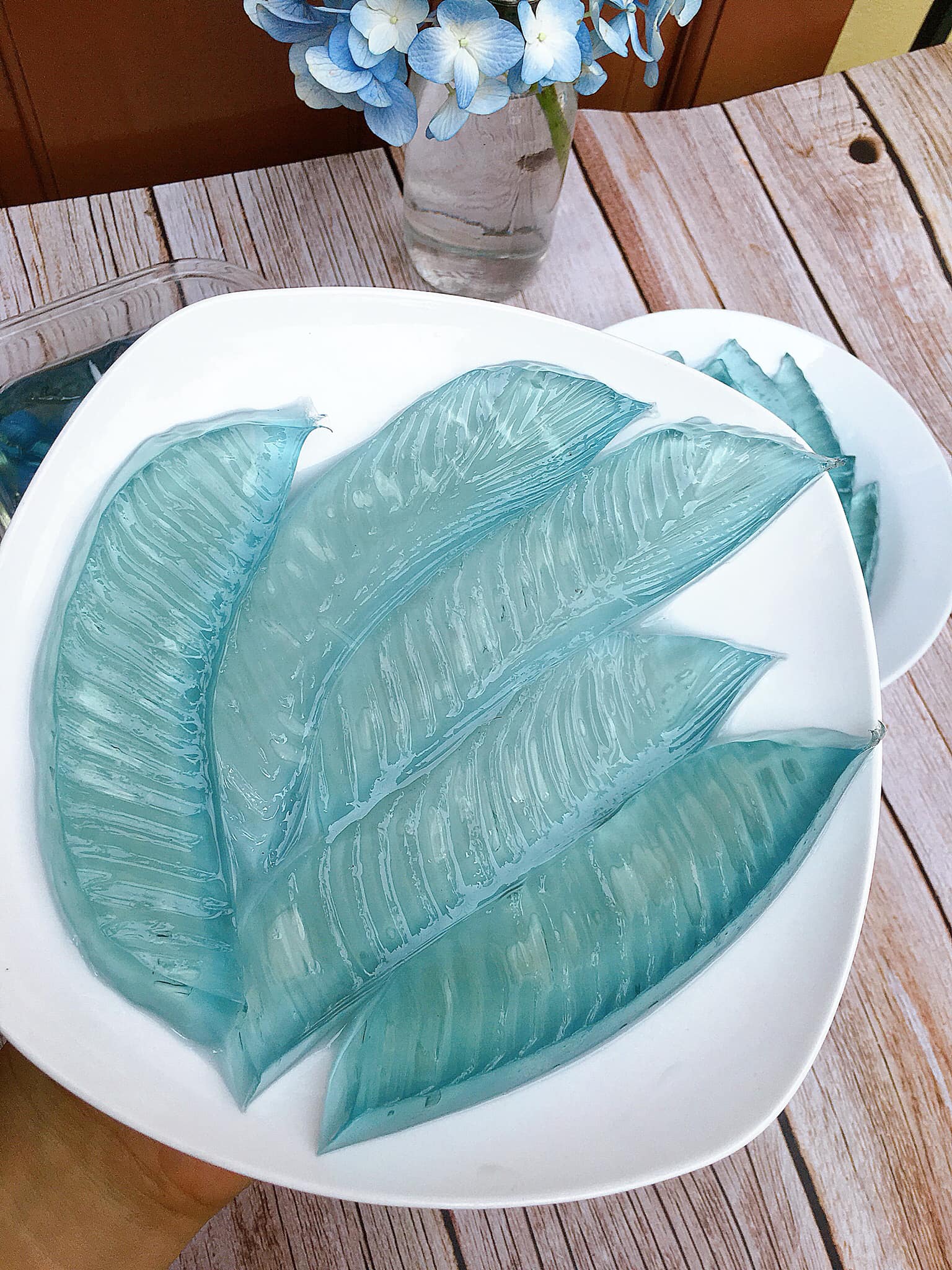 *How to make butterfly pea pearls:
– Boil the butterfly pea flower water, pour it slowly into the tapioca flour (tapioca starch has been mixed with sugar before) and knead until it no longer sticks to your hands. Cover with food wrap for about 30 minutes.
– Coconut copra, cut the seeds into squares. Shape the ball into the chopped copra.
– Boil 1 pot of water drop the pearls into boiling, prepare 1 bowl of cold water. Floating pearls, boiled for 1 more minute and then removed to a bowl of cold water, will change to dark green.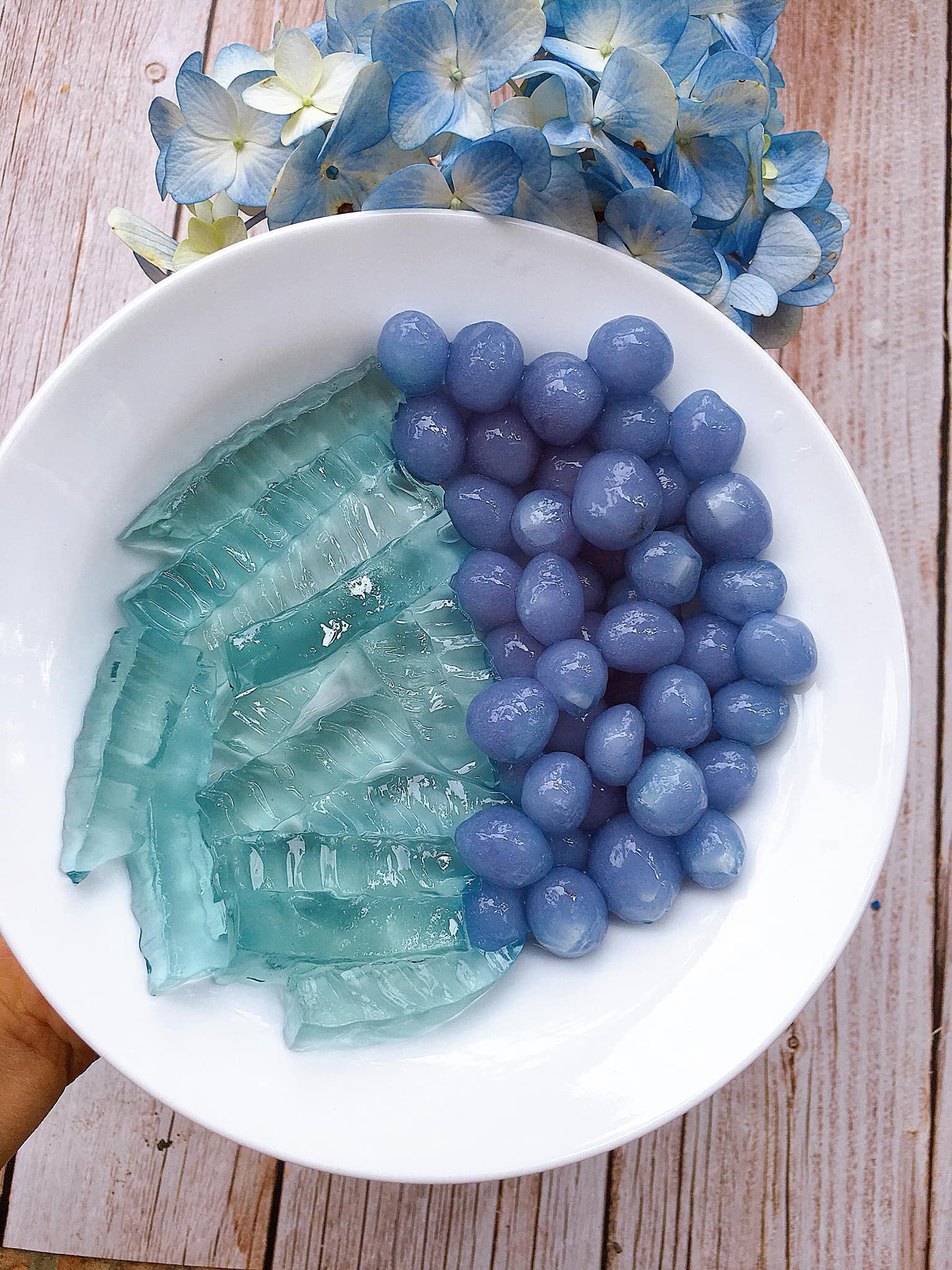 * How to make butterfly pea leaf sticky rice tea:
– Glutinous leaves washed and dried
– Boiled butterfly pea water with sticky leaves. When boiling, simmer until the sticky rice leaves release all the aroma. For the sugar to suit the taste of the restaurant, this tea should be eaten sweet and cool. This tea should let the water cool before it should be eaten with jelly and pearls.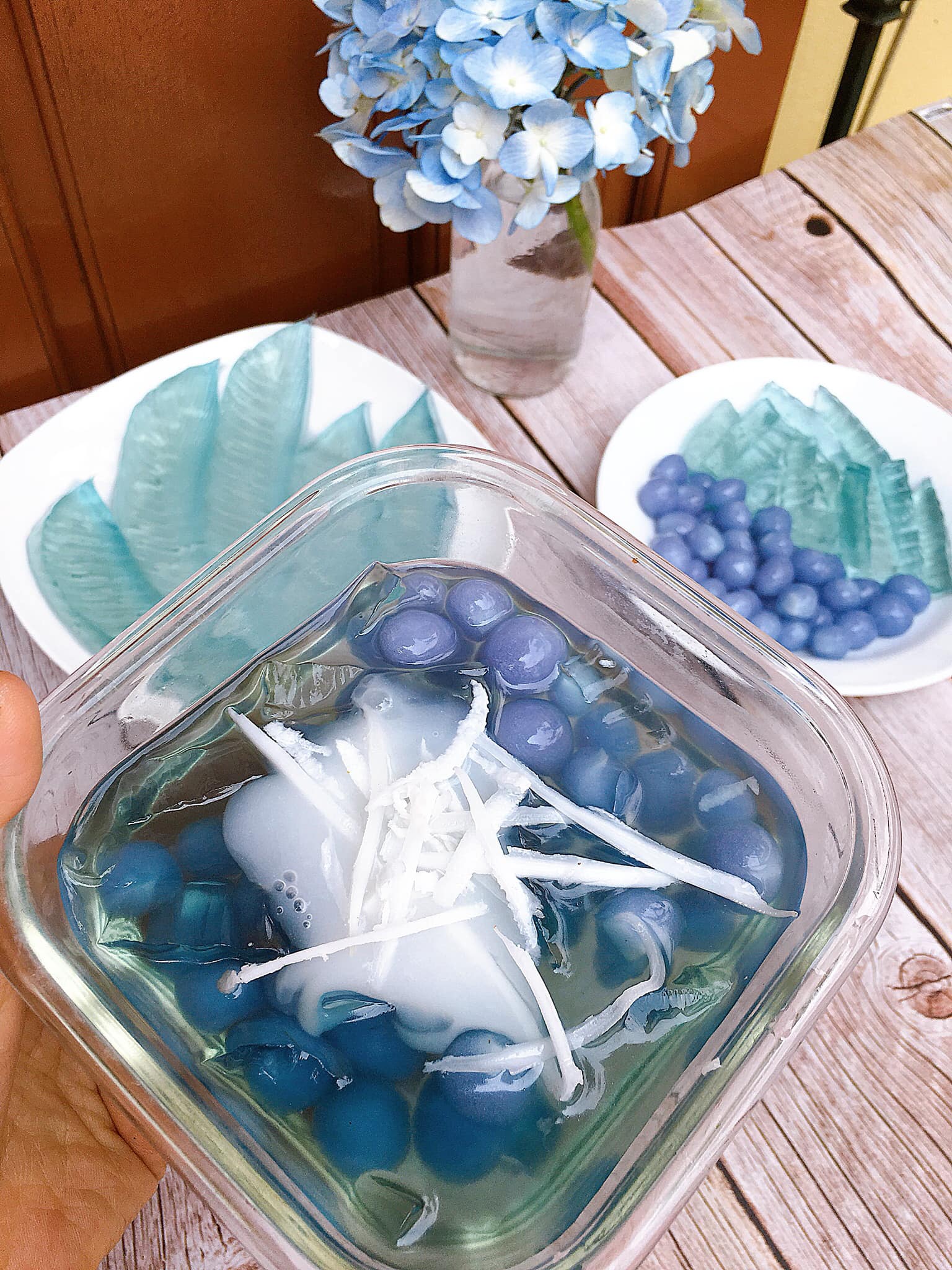 – Enjoy with a little condensed coconut milk and boil until the glue sticks with a little grated coconut to eat very cool.
Wishing you success in making sticky rice leaf tea with jelly and butterfly pea flower
*Food and photos made by Fb Thu Ha Ngo
You are reading the article
Show your talent in making beautiful, cool, and cool sticky-leaf tea with jelly and blueberries

at
Blogtuan.info
– Source:
danviet.vn
– Read the original article
here