Gia đình
3 tips to stir-fry green vegetables, crispy and delicious, better than meat
Although the way stir-fry vegetables green is very simple but when stir-fry vegetables Many people encounter the problem that green vegetables are blackened, withered, the taste of green vegetables is not delicious.
Why can't we stir-fry vegetables green, crispy and delicious like a restaurant?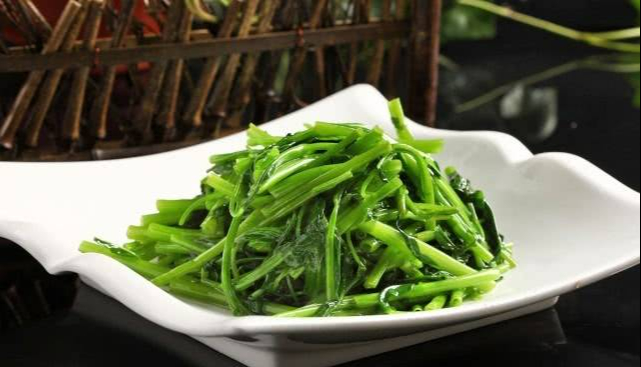 Nowadays people's living conditions are getting better and better, but have you noticed that more and more people prefer to be vegetarian? Especially, stir-fried vegetables are not only delicious but also simple and easy to make.
However, many people complain about me stir-fry vegetables is not satisfactory. If it is not dark, it is also chewy and difficult to eat.
Today I will share with you the method stir-fry vegetables Green delicious and nutritious, cheap, those of you who like to eat stir-fried vegetables, please refer to it.
When stir-fry vegetables Green needs to note the following 3 tips.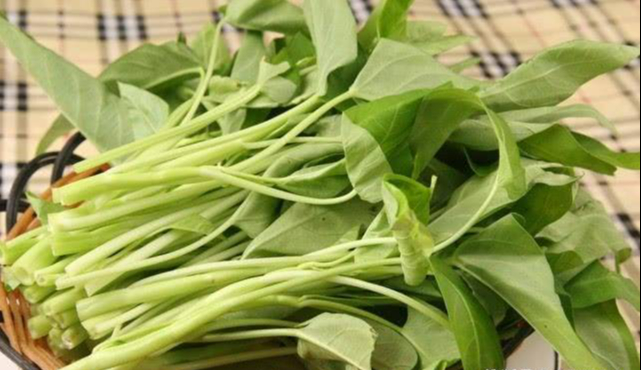 Step 1: You should pick up the yellowed and shriveled leaves on the green vegetables bought at the market, pick up the greens and put them in a bowl of clean water, drain for the next time to use.
Then take an appropriate amount of garlic smashed and minced garlic.
It is best to wash vegetables with running water, wash many times. For green vegetables such as cabbage, you can use your hands to tear the leaves before stir-frying, long vegetables such as water spinach, vegetables can be cut short. How to tear leaves, cut vegetables by hand will make vegetables more crispy.
If you're worried about washing, you can soak the vegetables in moderately brine for half an hour. So you don't have to worry about pesticide residues.
Step 2: Put a suitable amount of water in the pot, continue to add a suitable amount of salt and cooking oil to the pot, turn the heat and boil the water, then blanch the vegetables in boiling water for 2 minutes until the vegetables are cooked again. Then take out and drain for later use.
When you are blanching greens, adding the right amount of salt can make the greens richer. Adding oil can make green vegetables green, not oxidized and turn black when stir-fry vegetables.
Step 3: Start the pan, put a sufficient amount of pork fat in the pan, saute the pork fat and then add the minced garlic that was previously minced and stir-fry until fragrant, add the blanched leaves and sauté until cooked.
When the vegetables are soft, sprinkle a suitable amount of salt in the pot. stir-fry vegetables Quickly take it out of the pot.
Should use lard when stir-fry vegetables To make the stir-fried vegetables more delicious, if you don't have lard at home, you can put some fatty meat in the pot, fry the fat until it becomes oily, then take out the fat, then stir-fry vegetables.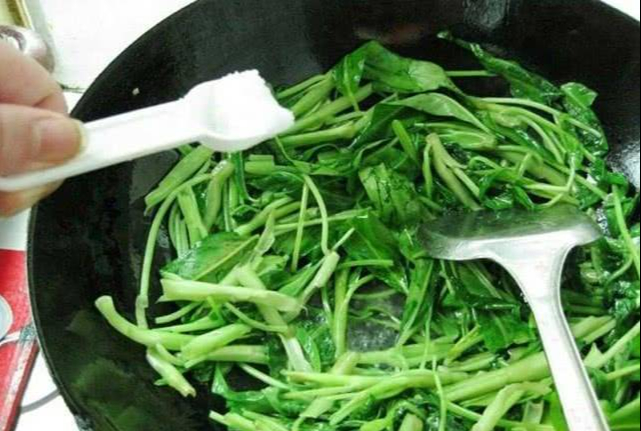 Of course, you can also put a sufficient amount of oil in the oil pan and then continue stir-fry vegetablesYour stir-fried vegetables will still be delicious.
When stir-fry vegetables You must remember to stir-fry quickly with high heat so that the vegetables are both crispy and fresh and not wilted or shriveled.
Above is a specific way to stir-fry green vegetables to be shared with you.
In general, if you want to make a stir-fry with green vegetables better than meat, you must note 2 points:
– The first point is to blanch vegetables in water mixed with a little salt and cooking oil.
– The second point is to stir-fry vegetables on high heat, do not let low heat, stir-fry vegetables with low heat, surely vegetables will be yellowed, crushed and cannot be as crispy as fried on high heat.
(According to SH)
You are reading the article
3 tips to stir-fry green vegetables, crispy and delicious, better than meat

at
Blogtuan.info
– Source:
danviet.vn
– Read the original article
here