Thể thao
"Shocked! U23 Korea luckily escaped defeat to U23 Vietnam"
Yesterday, June 5, U23 Vietnam once again made the country's football fans have a sleepless, sleepless night because of the excitement of joy after a memorable victory. Confronting the Korean U23s with the mighty defending champions, Coach Gong Oh-kyun's U23 Vietnam did not appear to be inferior, not at all afraid, even at times playing on par with the world. continental football. In the end, U23 Vietnam got a historic draw (for the first time in history, it was able to hold a draw against Korea U23 in an official tournament), and a very important point to continue to raise hopes of reaching the quarterfinals of the U23 finals. Asia 2022.
The Chinese media was especially impressed with this feat of coach Gong Oh-kyun's army.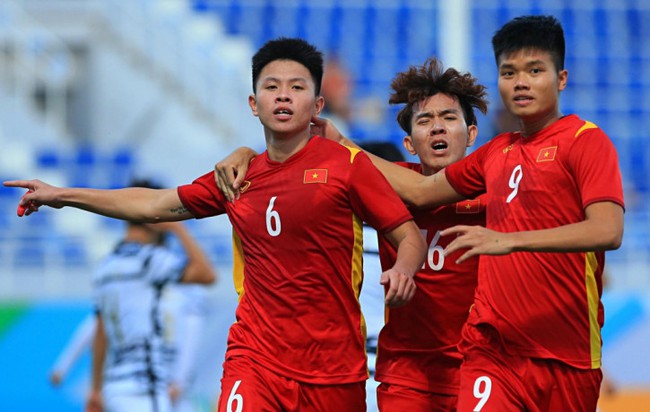 The Sohu newspaper of the land of billions of people wrote: "In the first match, U23 Vietnam drew 2-2 with U23 Thailand. Entering the second match, the challenge for coach Gong Oh Kyun's team was much greater when they had to face the defending U23 champion Korea, but the Vietnamese U23 player fought bravely and shocked Asia by successfully stopping the winning streak of a powerful opponent."
"During 90 minutes, U23 Korea seemed to have an easy victory, but only scored 1 goal against U23 Vietnam. U23 Vietnam even made the continental 'big man' suffer a red card first. when scoring the equalizer 1-1. It can even be said that Korea was lucky to not lose 1-2 when Vietnam increased pressure in the last minutes of the game," Sohu newspaper assessed Korea U23 was lucky. Lucky to escape defeat before U23 Vietnam.
"The Korean U23 player was extremely disappointed after the match ended. Obviously, U23 Vietnam is much different now. Their progress is no longer just temporary."
Page 163.com also pointed out a special statistic of Vietnamese football in the first half of 2022: "This is the third match in a row that Vietnamese teams are unbeaten against East Asian representatives in 2022. Previous Then in the 2022 World Cup Qualifiers, they drew 1-1 Japan and won 3-1 against China.
Next, 163.com analyzes the new points in the football philosophy that Coach Gong Oh Kyun brings to U23 Vietnam. "With the appearance of coach Gong Oh-kyun, U23 Vietnam displayed a flexible and powerful play. Before Thailand U23, the pressing situations of U23 Vietnam caused the opponent to make mistakes. And this is what The same thing happened even though they faced a much stronger team, Korea U23".
"Every time the opponent has the ball, the Vietnamese U23 players organize a roundup very quickly. The fierceness and adherence to tactics from U23 Vietnam makes U23 Korea face many difficulties."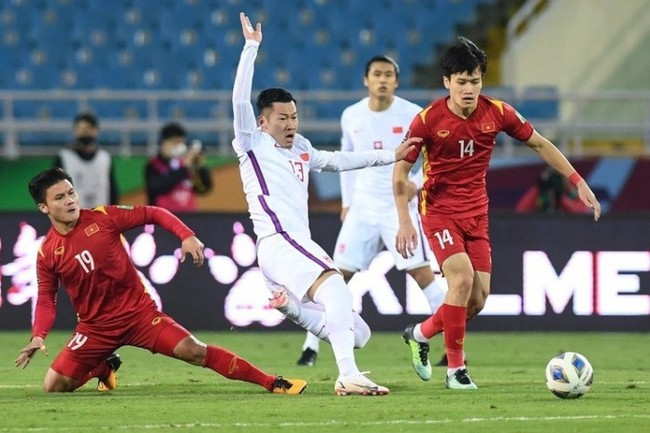 After a fairly comprehensive assessment of U23 Vietnam, 163.com concludes the article with concerns for Chinese football in the future, especially in the 2026 World Cup Qualifiers.
Watching the matches at the 2022 AFC U23 Championship, Chinese fans also have opinions that are not much different from the media in this country. Here are some comments expressing the views of football fans in the country of billions of people:
– U23 Vietnam has just equalized and got 1 point from the defending champion of Asia U23. I don't dare think that China U23 can do the same thing.
– I watched both matches yesterday, U23 China is inferior to U23 Vietnam and U23 Thailand by 1 level, losing 2 places to U23 Korea. If they fall into this group instead of Malaysia U23, China U23 will lose all 3 matches and get quite a few goals.
– Southeast Asian football is progressing so quickly, they are ready for bigger goals.
– After watching U23 Vietnam, I was no longer surprised when the Vietnamese team beat China again.
– Honestly, looking at the progress of the central regional teams, I think it's only a matter of time before Chinese football lags behind.
– Vietnamese football has built a youth league system for many ages while Chinese football has almost forgotten about this area. It's easy to understand why Chinese football keeps falling behind because where can you find young talent to supplement the teams.
You are reading the article
"Shocked! U23 Korea luckily escaped defeat to U23 Vietnam"

at
Blogtuan.info
– Source:
danviet.vn
– Read the original article
here