World
Doing something unprecedented with U23 Vietnam, Coach Gong Oh-gyun is even scarier than Coach Park?
Korean media praises "magic" of coach GONG OH-GYUN
Sports.News.Nate of Korea has just had a comment about U23 Vietnam with the title: "Even Coach Park Hang-seo could not hold Korea, but coach Gong Oh-gyun's magic made Korea difficult.This article argues that coach Gong Oh-gyun can create new features to help Vietnam U23 play more impressively than when led by Coach Park.
The Korean newspaper commented: "Coach Gong Oh-gyun, the successor of Coach Park to lead U23 Vietnam, made a miracle when he drew with Korea U23 – the team ranked first in Group C in the Asian U23 Championship.
The problem is that even Korea has become a victim of magic from Coach Gong Oh-gyun. In the past, U23 Korea won all the time when facing U23 Vietnam, but now, that achievement circuit has been stopped and even U23 Korea is facing danger before the ticket to the quarterfinals before meeting. Thailand U23 in the last round of the group stage.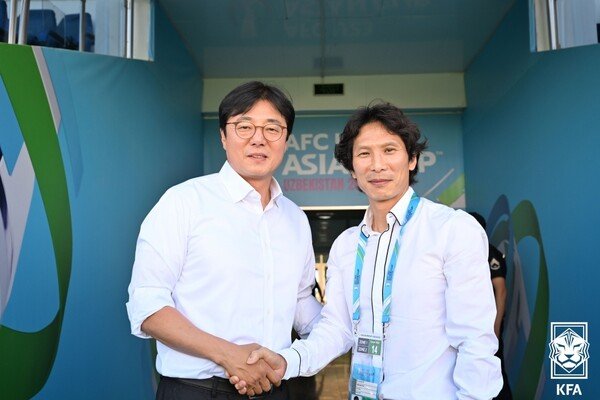 Korean media highly appreciates Coach Gong Oh-gyun (right).
In the latest match, Korea dominated U23 Vietnam in some basic parameters. In the first half, Korea U23 had 11 shots, 2 on target, controlled the ball 73% while U23 Vietnam had only 2 shots, none of them on target, with only 27% ball control.
Due to the inability to score, coach Hwang Seon-hong was forced to launch the pair of strikers Oh Se-hoon and Jo Young-wook into the field. Although that change helped Korea get a goal, in the end, coach Gong Oh-gyun directed U23 Vietnam to play excellently to get an extremely important equalizer.
Now, the situation has become complicated. In the last turn, U23 Vietnam has a great chance to win against Malaysia – the weakest team in the group. If this happens, both Korea U23 and Thailand U23 will be under great pressure. In the case of losing to Thailand, Korea U23 will fall and will definitely be eliminated. Obviously, letting Vietnam U23 hold a draw makes Korea's way to the quarterfinals much more difficult."
CHINA Newspaper is afraid because U23 VIETNAM
Page 163.com (China) also has a comment on U23 Vietnam with the title: "Excellently holding Korea 1-1, Vietnamese football creates great concern for Chinese footballThis article argues that U23 Vietnam promises to be a "terrible force" for Chinese football in the future if the two teams have to confront.
"In the group stage of the Asian U23 tournament, U23 Vietnam again made a memorable victory when they excellently held a draw with Korea. It can be said that now, when facing strong teams, drawing or winning has become a common thing and the sublimation of Vietnamese teams has created a great concern for Chinese football.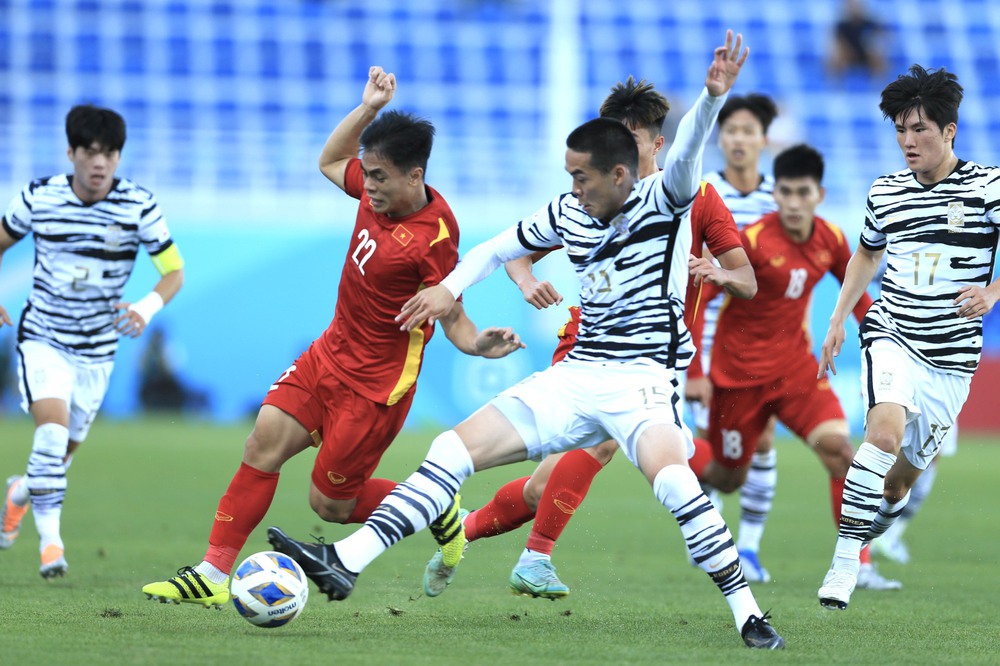 The Chinese newspaper was afraid to see how Vietnam U23 held a draw with Korea.
Judging by the latest figures of U23 Vietnam, it must be said that they are too tenacious. Their possession percentage of the whole game was only 33%, the percentage of shots was 9-24 but they were able to win 1 point against Korea. It's admirable!
It is worth mentioning that U23 Vietnam also recently defeated Thailand U23 to defend the championship at the SEA Games. They have become the true king of Southeast Asian football. When U23 Vietnam continues to be honed in international tournaments plus the cases of returning to play abroad, surely the strength of the Vietnamese national team in the future will be much better than in the past. Compared to Vietnam, Chinese football is really lagging behind."
https://soha.vn/lam-dieu-chua-tung-co-voi-u23-viet-nam-hlv-gong-oh-gyun-con-dang-so-hon-ca-hlv-park-20220607073316367. htm
You are reading the article
Doing something unprecedented with U23 Vietnam, Coach Gong Oh-gyun is even scarier than Coach Park?

at
Blogtuan.info
– Source:
Soha.vn
– Read the original article
here