Thị trường
There appears to be a situation where investors specialize in subdivisions to sell large debts
The volatility of the real estate market along with difficult liquidity pushed some investors into the situation of having to pay interest, even bankruptcy.
According to the survey, the real estate market has begun to record the phenomenon of some investors falling into pressure to pay interest.
A director of a real estate floor in Hanoi (who wishes to remain anonymous) recounted that a friend of his named V. is an investor from Vinh Phuc, with 7 years in the real estate business. Investor V. usually embraces a large plot of land and conducts subdivision. Normally, in addition to bank loans, V. often mobilizes capital from acquaintances or relatives in the form of joint investment. The amount of profit received is about 10-20% for a successful deal. Before that, most of the deals that Mr. V. raised capital to buy land were successful.
By 2021, Mr. V. has embraced more than 100 billion from familiar customers to buy land, counting plots for sale. However, the case was not successful due to the policy of restricting the allocation of land plots. Some other plots of Mr. V's land fell into a difficult liquidity situation, causing this investor to go bankrupt. The director of the real estate floor in Hanoi added that due to severe debt collection, Mr. V. is currently not home.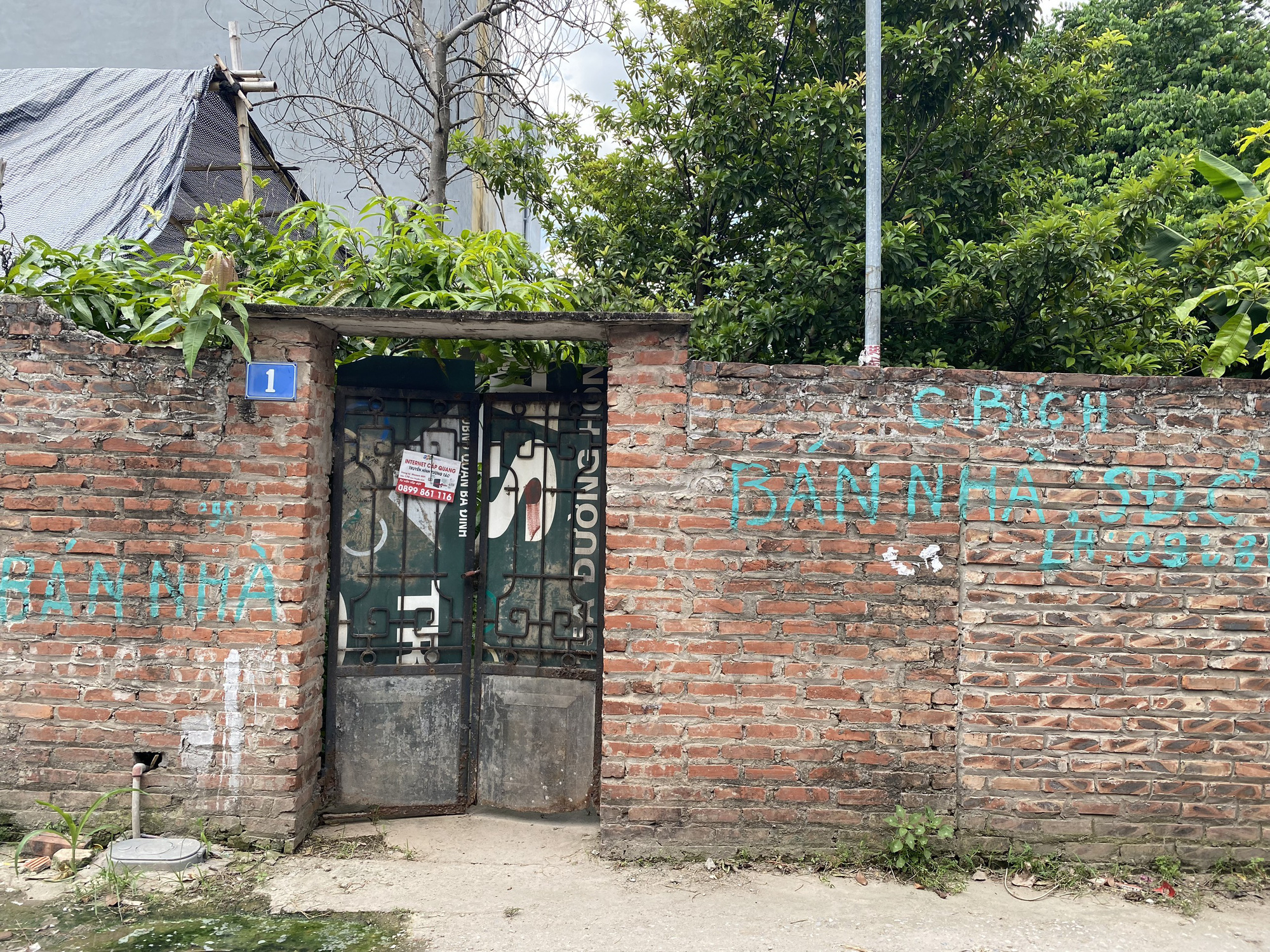 (Illustrated image).
Not falling into a near-bankruptcy situation because of a large debt, Ms. Thuy (Hoai Duc, Hanoi) is struggling to buy land, difficult to sell. In addition to having to pay the bank, Thuy also has to take care of her relatives and friends. Not a professional investor, Ms. Thuy is just a side-by-side real estate trader. Seeing many friends get rich from land, Ms. Thuy started borrowing money to invest from 2020. Having won 2 land purchases near Hanoi, by 2022, predicting a prosperous market, Ms. Thuy strongly participated in buying land. auctions in some provinces. I thought it was easy to surf after buying it, but the result still hasn't been sold. Until now, Ms. Thuy confided: "I don't know when I will ever be able to sell the land, but now I have to run to pay for relatives, friends and the bank. It's quite hard for me. I just have to turn around and borrow here and there."
According to Mr. Tran Khanh Quang, a real estate expert, many investors have too much greed. Do they just rush into the market and forget to consider whether the product will sell? So they keep buying regardless. As a result, many investors lost their capital in the market. Mr. Quang forecasted that, in the coming time, investors must be very careful because the current market is not simply profitable.
This expert also forecast, the market will still face difficulties. Real estate tightening policies have slowed down transactions. Investors tend to look to the periphery of the center instead of previously choosing to go far.
Mr. Quang recommends that investors need to learn about the area they want to invest in. For example, it is necessary to find out information about electricity and water, infrastructure, utilities such as schools, etc. or a vision of that area. Large capital, small capital is not as important as understanding the area you want to invest in.
According to Dr. Dinh The Hien, real estate investment is no longer like previous periods. It is not always possible to win money with high profit margins.
The economic and financial expert said that real estate is currently experiencing a disguised bubble situation. Real estate prices are still increasing, but people who want to resell can not sell even though they have reduced prices below the common level. Accordingly, in this context, businesses, entrepreneurs or investors who are surfing strongly and using a lot of borrowed capital will face difficulties.
Mr. Hien added, many people poured into investing in that industry, the price increased. However, according to the law of supply and demand, when supply is high but demand is not there, the price of goods will decrease.
Faced with the market's paradoxical problem, the price increased but the liquidity was poor, Assoc.Prof.Dr. Dinh Trong Thinh believes that the market can still develop stably, not swell or collapse as in the past. Of course, inflated prices or increasing the gap between real and virtual prices, local land fevers will still be present in each period, but that does not affect the overall background of the market much.
According to Economic Life
You are reading the article
There appears to be a situation where investors specialize in subdivisions to sell large debts

at
Blogtuan.info
– Source:
infonet.vietnamnet.vn
– Read the original article
here