"Wave" of environmental love from the program "Recovering old batteries – Protecting the green earth"
Referring to Cocoon, consumers are not only impressed with vegan beauty products, but the brand also scores with projects related to animal conservation and environmental protection. Following the reception of customers for the program "Exchange old bottles – receive new products" (in April 2021), Cocoon continues to announce and implement the activity "Recalling old batteries – Protecting the green earth" " with the companionship of Ho Chi Minh City University of Pedagogy. The program started in early May 2022 with 85 battery recovery locations across the city. The battery collection boxes are located at schools such as: SP University, University of Medicine and Pharmacy, Le Hong Phong School… Districts: District 3, District 5, District 10… or at cosmetic systems such as: Glam Beauty , Hasaki, Watson, Guardian, Beauty Box…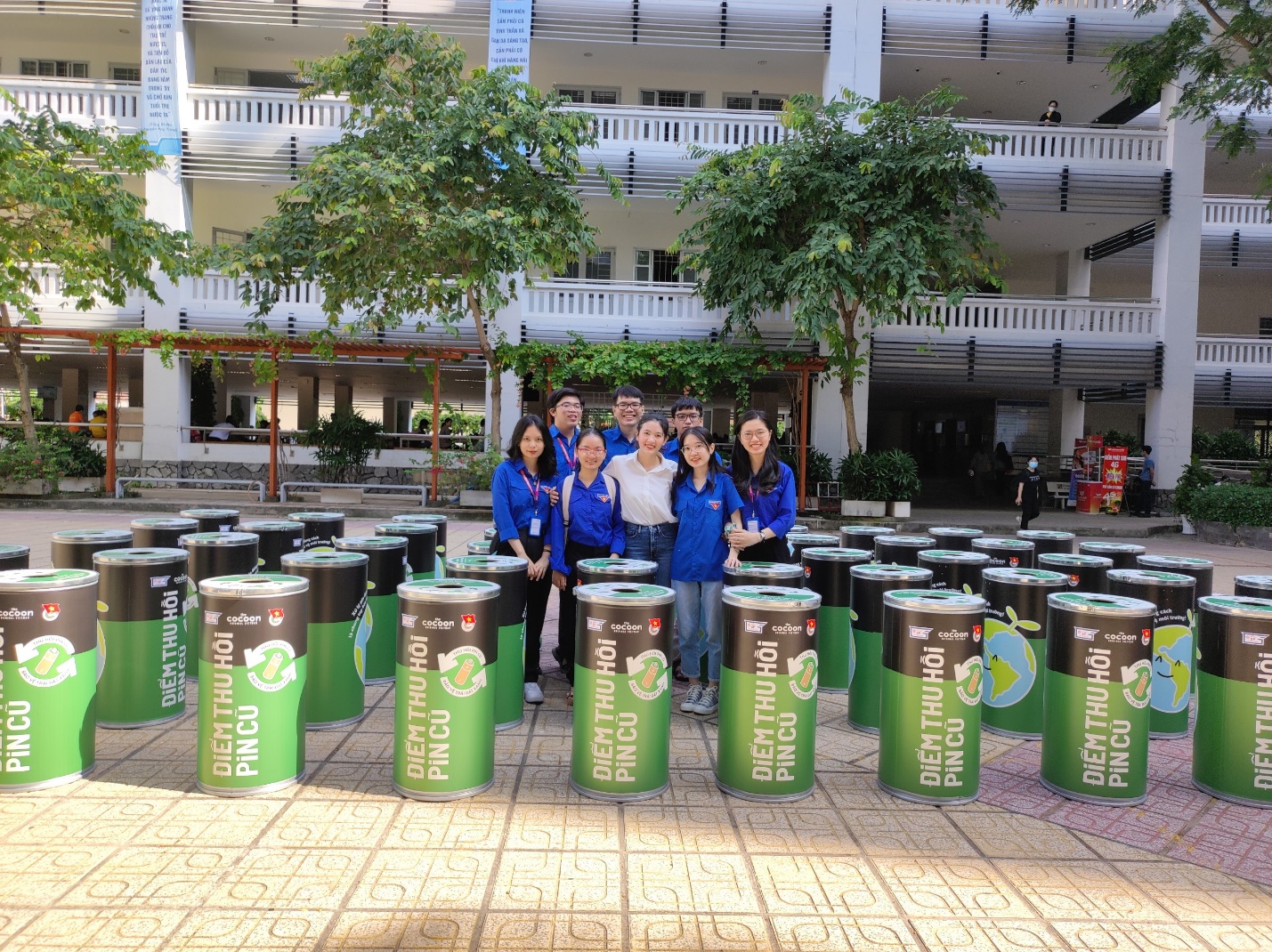 Vegan cosmetics Cocoon and Ho Chi Minh City University of Education deploy battery recovery boxes to recall points in the city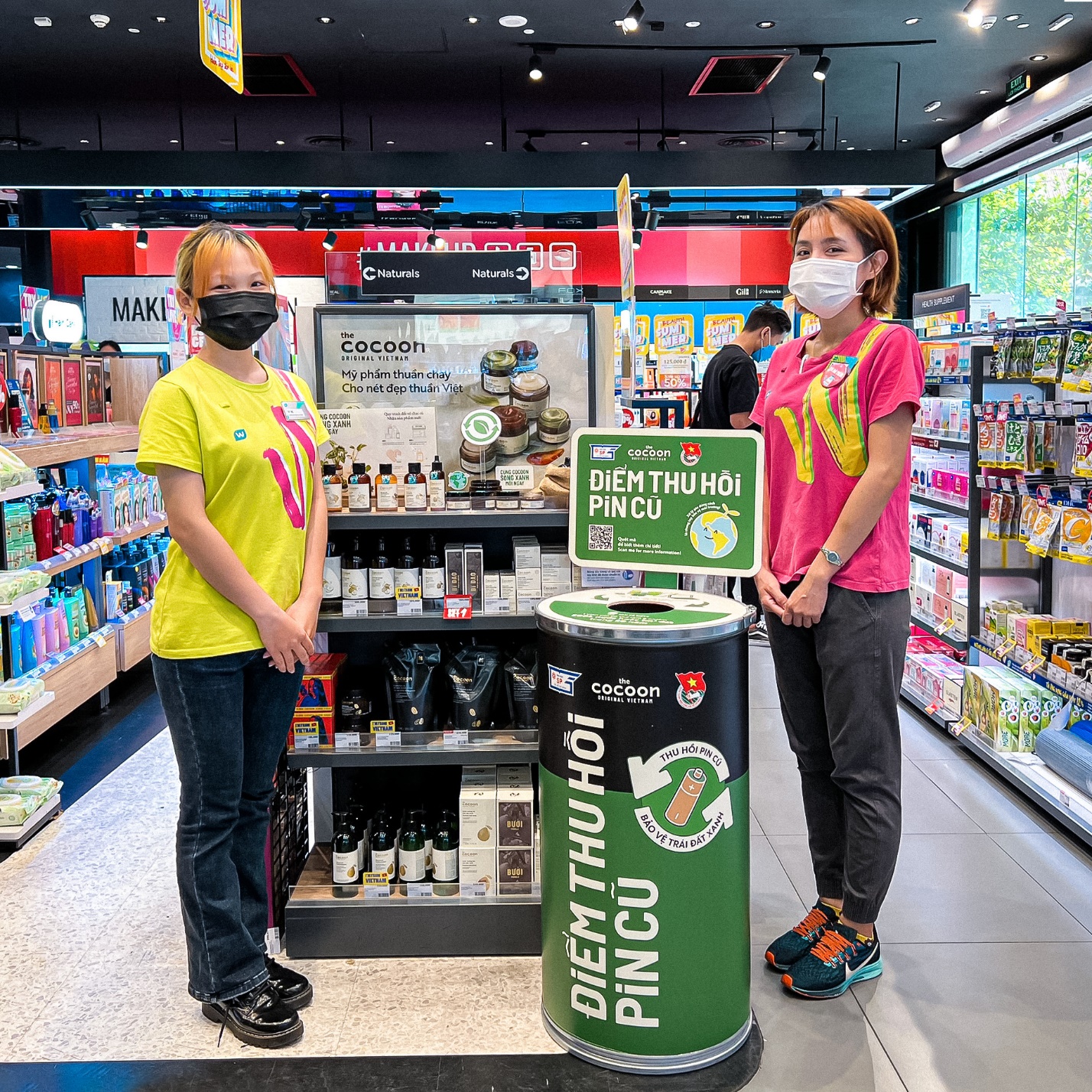 Watson Vietnam system receives old battery recovery bins
It is known that this is the second time that Cocoon has accompanied Ho Chi Minh City University of Education. Ho Chi Minh City deploys projects towards the environment. Sharing about the reason why the two sides decided to implement this activity, Assoc. Dr. Tong Xuan Tam, Dean of Biology Department of Ho Chi Minh City University of Education said: "Battery is an energy storage tool containing heavy metals such as lead, mercury, cadmium and arsenic… they are all are extremely toxic substances, dangerous to the brain, kidneys, heart and fertility of humans.If not classified and destroyed properly, they will become a hazard to the environment and human health. Therefore, batteries cannot be thrown in the trash together with other types of waste, but need to be collected and treated separately."
For that purpose, the program was quickly shared widely with many "green points" of battery collectors that showed signs of overflowing. "I know old batteries are very harmful to the environment, but apart from accumulation, I don't know how to dispose of them. This battery recall program is very timely, I feel secure when I hand over the batteries to them for disposal. I mobilized more friends and relatives to participate because almost everyone is using batteries and I hope the program will last for a long time." – Nguyen Thanh Huong (office worker) shared at the Glam Beauty battery recall point (Aeon Tan Phu).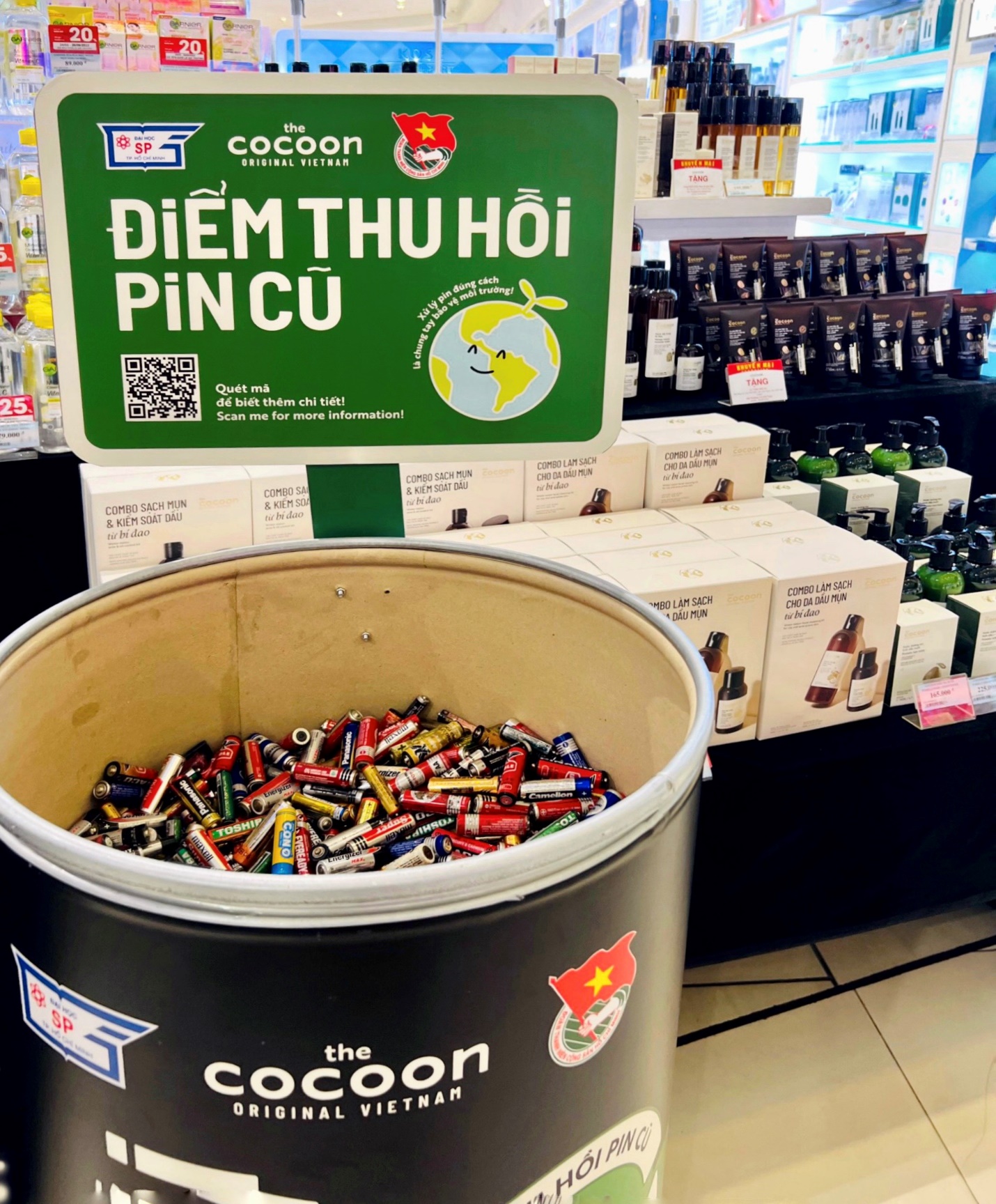 Battery recovery box at Glam Beauty store (Aeon Tan Phu)
Over 2.5 tons of old batteries recovered after just 1 month
After 1 month of implementing the program "Recovering old batteries – Protecting the green earth" on June 5, 2022 at the meeting to respond to World Environment Day, Cocoon vegan cosmetics and Ho Chi Minh City University of Education. HCM has conducted a summary of the results. Accordingly, the number of old batteries collected from 85 recall points across Ho Chi Minh City is 2545kg.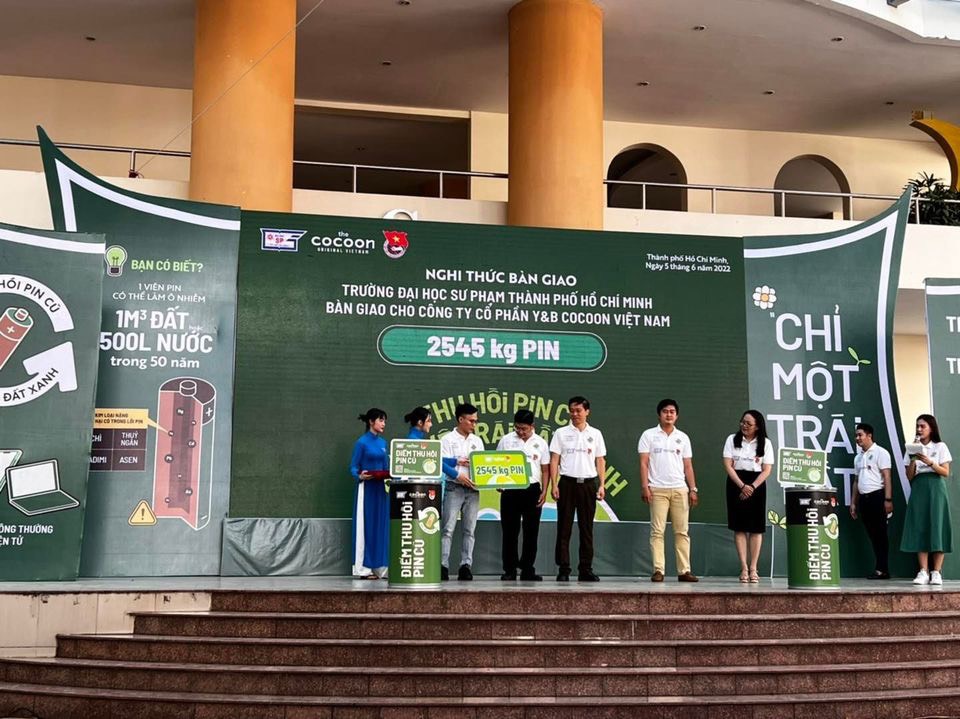 Representative of Cocoon, the school gave 2545kg of batteries to the processing unit at the meeting to respond to the environment day June 5, 2022
"More than 2.5 tons of old batteries were recovered in just 1 month in Ho Chi Minh City, surprising us. This impressive number proves that the issue of environmental protection is really being cared for and supported. The initial success of the battery recovery program will be the premise for us to carry out longer-term projects for the environment in Vietnam, and we believe that, with the long-term companion of the University of Education Ho Chi Minh City will be the foundation to form and build a green lifestyle for young people, especially students" – Cocoon representative expressed.
Attending a cycling activity to propagate the program Recovering old batteries – Protecting the green earth within the framework of the rally, Tong Khanh Linh (model) confided: "That day was really happy when a girl went. road chasing our parade cyclists to collect used batteries Everyone can collect old batteries at Cocoon collection point, don't throw batteries with household waste to join hands for a green earth , cleaner and healthier".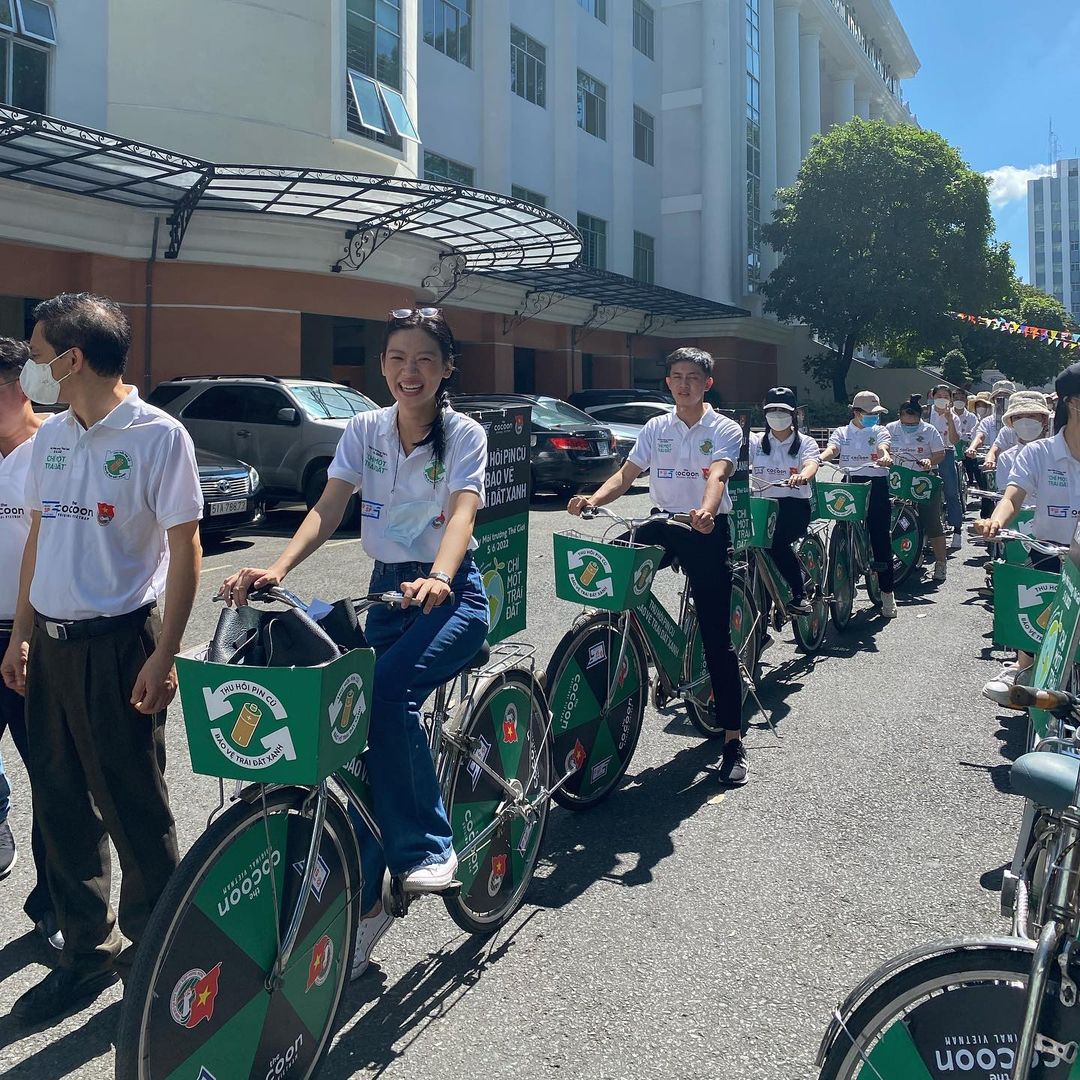 Cycling activities to propagate for the activity "Recovering old batteries – Protecting the green earth" at key roads of District 5, Ho Chi Minh City.
In addition, at this rally, many other meaningful activities took place for students such as: exhibition space for the project "Recovering old batteries – Protecting the green earth"; poster design "For the Green Earth"; design teaching materials from recycled materials; environmental black spot removal activities….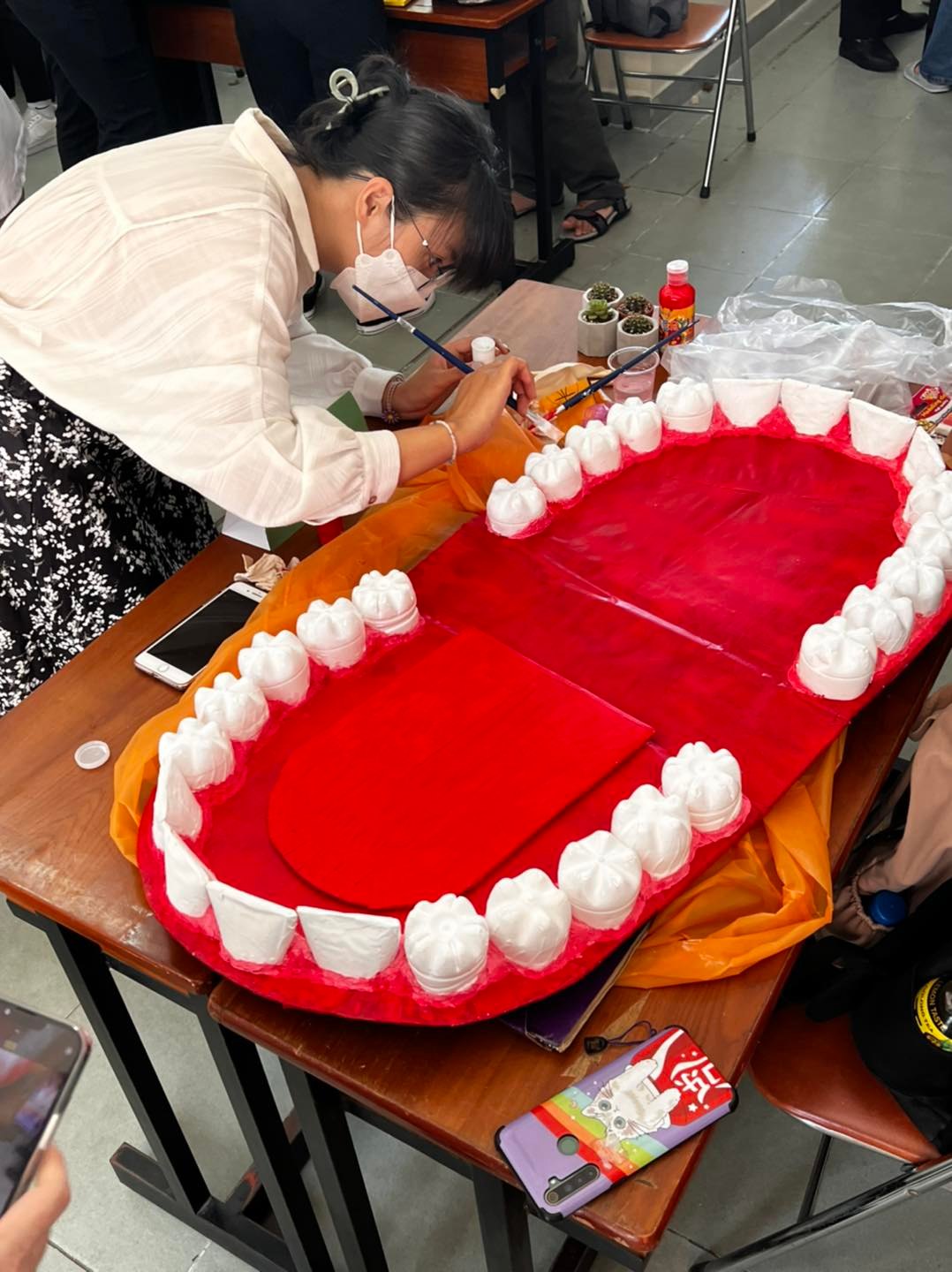 Students design school supplies from trash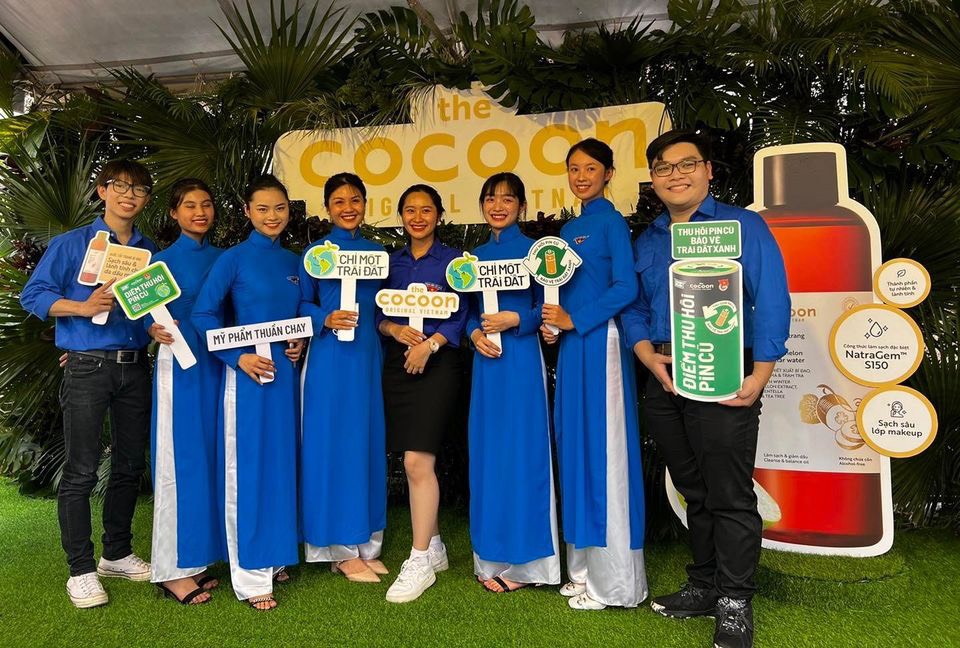 Students visit the exhibition space
https://kenh14.vn/my-pham-thuan-chay-cocoon-hanh-dong-tich-cuc-vi-moi-truong-thu-hoi-hon-25-tan-pin-cu-2022060908231446.chn
You are reading the article
Cocoon vegan cosmetics act positively for the environment

at
Blogtuan.info
– Source:
Kenh14.Vn
– Read the original article
here