Kinh tế
Which locality spends the most money?
The State Audit Office of Vietnam (SAV) has just sent a thematic audit report on the mobilization, management and use of resources for the prevention and control of the Covid-19 epidemic at 9 ministries, central agencies and 32 localities. .
30/32 localities spent nearly 2,200 billion buying test kits from Viet A
Total resources mobilized for epidemic prevention and control – according to reports from ministries, central agencies and localities – are VND 376,200 billion, of which VND 130,500 billion comes from the state budget, including : central budget (VND 51,668 billion); local budget (78,883 billion VND).
11,400 billion VND out of 376,200 billion VND of total resources are taken from foreign aid, this is the number converted from 69 million doses of diplomatic vaccines received as of December 31, 2021.
In addition, there is 140,500 billion VND from the implementation of support policies and 93,600 billion VND from other mobilized sources.
According to the State Audit, the resources of the whole society, mainly from the State, have basically met the urgent requirements in the prevention and control of the Covid-19 epidemic.
Regarding the management and use of test kits, the State Audit said that audited ministries, sectors and localities in the period 2020-2021 have purchased biologicals, chemicals and 58,716,805 test test kits. , PCR test products with a total value of 7,973 billion VND. These products are purchased at different prices, depending on the type, origin, and manufacturer.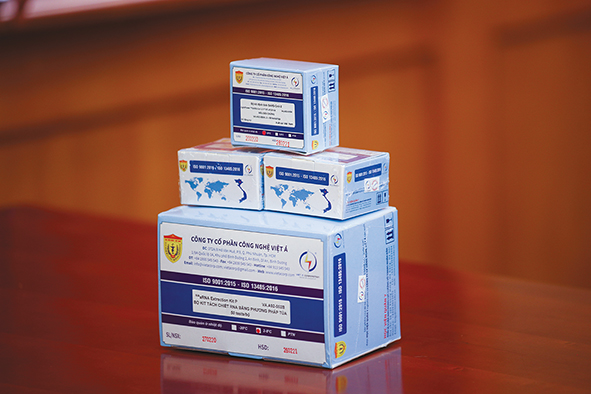 Notably, some units purchase test kits from Viet A Technology Joint Stock Company value of 2,161.6 billion VND. The form of purchase is to buy goods directly or through a distribution intermediary.
There are 30/32 audited localities to buy test kits from Viet A, including Hanoi worth more than 41 billion VND, Bac Ninh nearly 30 billion VND, Vinh Phuc more than 64 billion VND, Nghe An nearly 29 billion VND, Ha Tinh nearly 9 billion VND, Da Nang more than 275 billion VND, Quang Nam 126 million VND, Ho Chi Minh City more than 33 billion VND, Binh Duong nearly 93 billion VND, Long An more than 38 billion VND, Tay Ninh more than 13 billion VND, Kien Giang more than 9 billion VND. 2.7 billion VND, Hau Giang more than 12 billion VND, Can Tho nearly 22 billion VND, Hai Duong more than 166 billion VND…
Only 2 provinces in the audited localities did not buy test kits from Viet A: Ba Ria – Vung Tau and Binh Thuan.
"Disturbed" price of Covid-19 test kit
The State Audit said that the Ministry of Health and its affiliated units procured biological products, rapid test kits, and PCR with a value of more than VND 617 billion, including 1,269,404 rapid test kits; 237,452 PCR test kits with different prices.
Specifically, the purchase price of a rapid test kit ranges from VND 47,000-220,500 per test kit, while the purchase price of a PCR test kit ranges from VND 126,042-653,571 a set.
The recorded price of some units in localities such as Hanoi, the price of quick test is from 48,500 VND to 242,000 VND/test; Realtime RT-PCR Test kit price from 48,500 VND to 210,000 VND/test;
Quang Nam quick test kit price from 48,500 VND/test to 198,000 VND/test; PCR test kit price from 200,000/test to 300,000 VND/test;
Hai Duong rapid test kit, unit price from 63,000 VND to 198,000 VND/kit; RT-PCR test kit, unit price from 84,000 VND-181,000 VND / extraction kit, from 305,000 VND-509,000 VND / SARS-CoV-2 qualitative kit…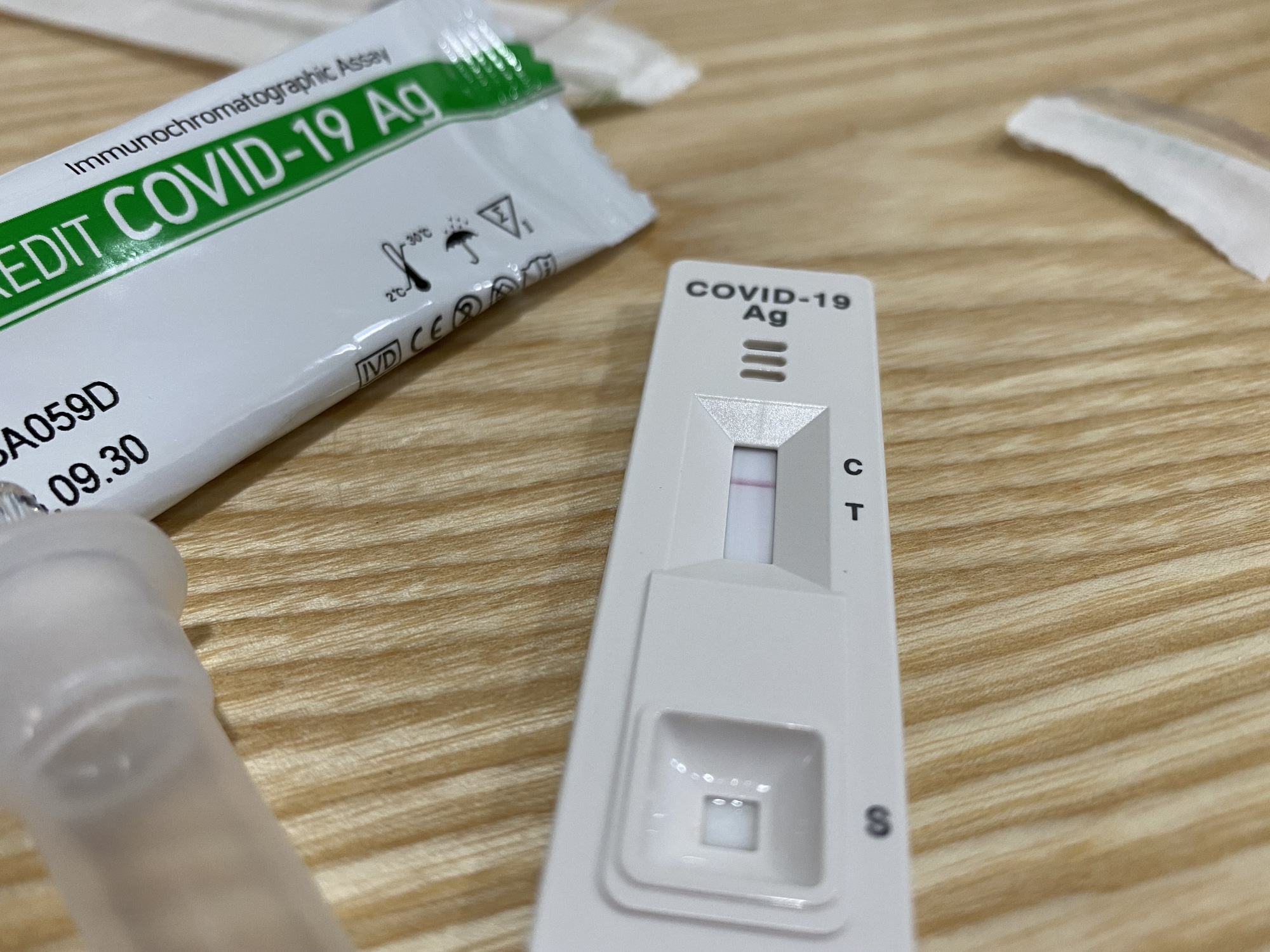 The State Audit assessed that the management and use of biological products and test kits still have some limitations such as the development of test plans, approval and distribution of test kits not in a timely manner for testing work. ; the management and supervision are not strict, the actual quantity used has not been tracked.
Even, there are batches of PCR test kits that are sponsored by taking samples for testing, which have not yet ensured the quality of use. Specifically, the batch of 4,000 kits in Da Nang sponsored by businesses have not been tested for quality by the Ministry of Health. The test results of Pasteur Institute Nha Trang show that the kit is not valid because the sensitivity result is 0%.
Some units and localities have recorded the borrowing and purchasing of test materials, test kits and biological products from suppliers in different forms with or without a written agreement, with or without a contract. VND, unit price, return plan or lack of details.
After obtaining the audit conclusion, the State Audit Office of Vietnam transferred the list of units and localities that borrowed or borrowed test kits with abnormal signs to the Government Inspectorate for knowledge and note when carrying out specialized inspection. topics at ministries, branches and localities on April 8, 2022 and April 27, 2022.
You are reading the article
Which locality spends the most money?

at
Blogtuan.info
– Source:
danviet.vn
– Read the original article
here