It turns out that it is very simple to fry beef, which is always tender and tasty.
Beef is one of the foods that are familiar to many people because it tastes good, interesting, and especially nutritious. Beef can be processed into various kinds of dishes such as boiled, grilled, boiled, fried, fried, rim… each dish has its own taste. One of the well-known methods of cooking beef is frying.
However, many people complain that fried beef is often tough, dry, making the dish less appealing. Therefore, the chef suggests, when frying beef, remember to add one more ingredient, so what is it, please see the detailed method below:
Prepare the ingredients for the beef stir fry
– 250 grams of beef tenderloin; 1 tablespoon sugar; chopped ginger to taste; 1 tablespoon soy sauce; 1 tablespoon potato starch; 1 tablespoon vegetable oil
How to fry beef
Buy beef, wash, dry, then cut into pieces. Note, the fried beef must be sliced ​​crosswise and thinly sliced, the beef will not be tough when stir-fried.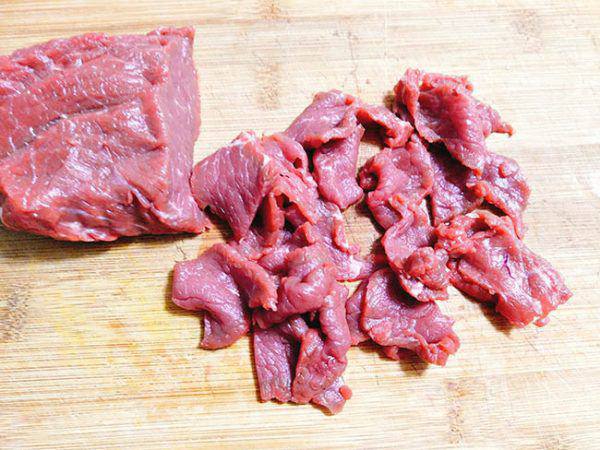 Put the beef slices in a bowl, add 1 tsp sugar, 1 tsp chopped ginger, 1 tsp soy sauce, mix well by hand. Let the meat marinate for 20 minutes. After the beef has absorbed the spices, add the potato starch and vegetable oil and mix well.
The sugar will help make the beef more tender when frying, and the oil will create a protective coating that prevents the beef from losing water. Note: Do not marinate the beef in salt as this will lose water, and the meat will become tough and dry.
Heat a frying pan with cooking oil, then sauté the ginger and garlic until fragrant. At this time, add the beef, bring to a boil, sauté the beef for half a minute to 1 minute, then turn on high heat for frying. This helps keep the beef from sticking to the pan and doesn't get as much water, so the meat is more tender.
Saute until the meat turns pale. If you want a fancier color, you can also add a teaspoon of soy sauce at this point. Then you add vegetables to stir fry as you like, when adding vegetables, you set the meat aside, add vegetables and stir fry for a while, then stir the meat and vegetables together, can add salt or other seasonings according to taste. personal.
Turn off the heat, put the fried beef on a plate and serve hot. Note, for vegetables that take a long time to cook, you should first fry them until they are almost cooked, then put them on a plate, then stir-fry the beef. After the meat is almost cooked, add the vegetables.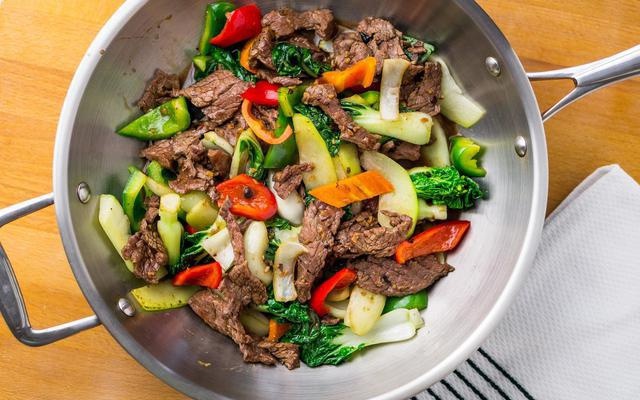 Because the beef has been marinated with the above ingredients, it won't be tough and dry when you put it in the stir fry pan. In particular, adding sugar during the marinating process helps the beef to soften.
Good luck!
You are reading the article
Saute beef or tough, remember to add this ingredient, the meat is delicious and everyone loves it
at Blogtuan.info – Source: Soha.vn – Read the original article here