Games
"Victory helps GAM progress, failure makes GAM stronger"
In the match on the afternoon of March 12 in the framework of the final qualifying round SEA Games 31 subject League of Legends, Esports GAMES managed to beat Saigon Buffalo with a score of 3-1. With this victory, GAM officially became Vietnam's representative to attend the upcoming 31st SEA Games held in Hanoi.
And we had the opportunity to do an interview with the GAM team to hear the whole team share their feelings and thoughts about the past journey and the responsibility to represent the colors of the Vietnamese flag and colors in Vietnam. .
Reporter: Hello GAM Esports team. Foreword, on behalf of our readers, we would like to congratulate all the teams who have won a place to represent Vietnam at the upcoming 31st SEA Games. Can you share your current feelings with our readers?
GAM: First of all, the whole team greets you, GameK readers. The feeling of the whole team is currently very proud when wearing the colors of the Vietnam national team to attend the 31st SEA Games.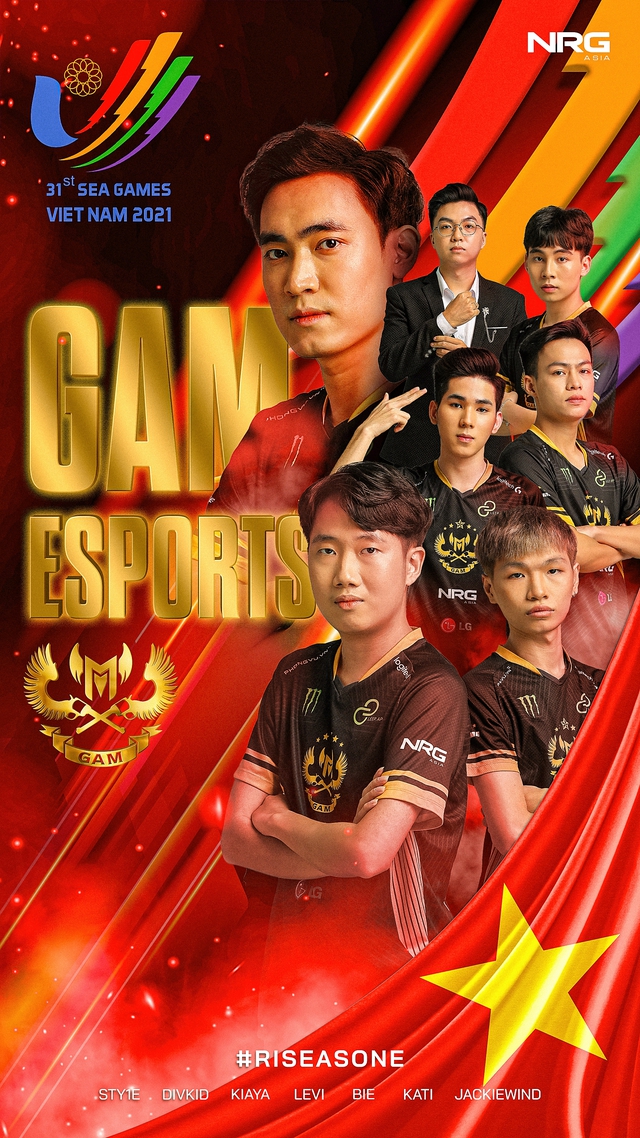 GAM Esports – Vietnam's representative team at SEA Games 31 League of Legends
Mr. TK Nguyen – CEO of NRG Asia – owner of GAM Esports: With everything that has happened in the last 2 years, NRG Asia and GAM want to provide something exciting for GAM fans, the eSports community and Vietnam in general!
The boy from the game boy who started playing in a regular internet cafe has now represented Vietnam as a member of the national team to attend the 31st SEA Games – one of the most important stages in the world. how amazing is that?! I have seen and admired the extraordinary efforts of GAM, whose members have worked tirelessly over the years and earned positions representing the colors and flags of the country. These athletes are a testament to those who have big dreams and the courage to follow their passions to make them come true.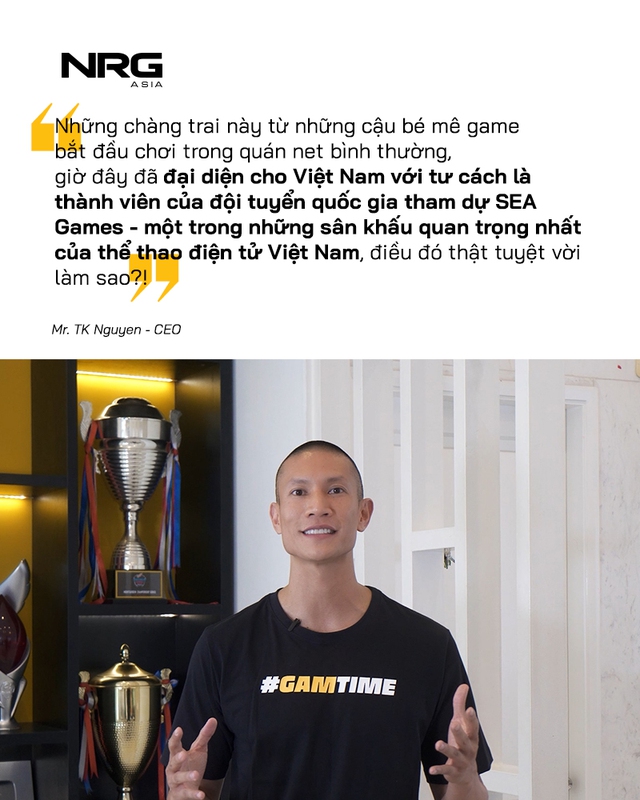 Mr. TK Nguyen – CEO of NRG Asia – owner of GAM Esports
Reporter: In the last match against Saigon Buffalo, you put on a devastating performance. But even so, the match was dragged through game 4. Did SGB make it difficult and equalize in game 2 in the team's prediction?
GAM: SGB's performance in the first 2 games was pretty good, so we faced a lot of difficulties. However, this did not make the team panic or experience psychological problems during the match.
Reporter: Looking back on the last 31 SEA Games journeys, there were times when GAM made fans doubt their motivation, especially after losing to SBTC Esports. What are your feelings and thoughts when you lose against a team you have never beaten, but twice (in round 2 and in the tiebreak)?
GAM: We never had low self-esteem or negative thoughts when we lost to SBTC. Losing twice to SBTC is a valuable experience that we need to have in order to perform better in the playoffs. For us, there is never a concept of failure. Victory keeps GAM moving forward and defeat helps GAM learn to come back stronger.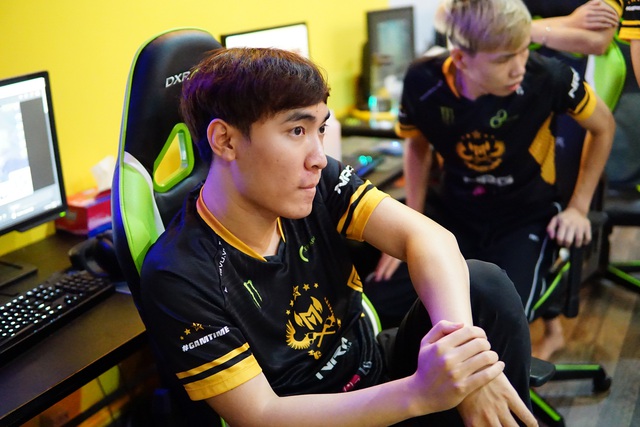 GAM's journey is not easy, let alone 2 defeats against SBTC Esports
Reporter: Did the team predict that they would be selected by SE in the Semi-Finals? And with SE which was later called SEA Games Esports, even beating GAM twice, did the team feel psychological pressure?
GAM: We hope that SE will choose GAM in the semifinals because they have a good mentality against GAM. As for our team, we are fully confident that we can win against SE.
Reporter: Currently, one goal has been achieved. However, as some information has surfaced a long time ago, any team that has a place for SEA Games 31 will not be able to attend MSI. So, will this affect GAM's motivation to compete in VCS Spring 2022?
GAM: The target that the team has set before the season is to win every tournament that GAM participates in, so not being able to attend MSI does not affect GAM's motivation to compete in VCS Spring 2022. We will do our best. The 6th VCS Trophy for GAM.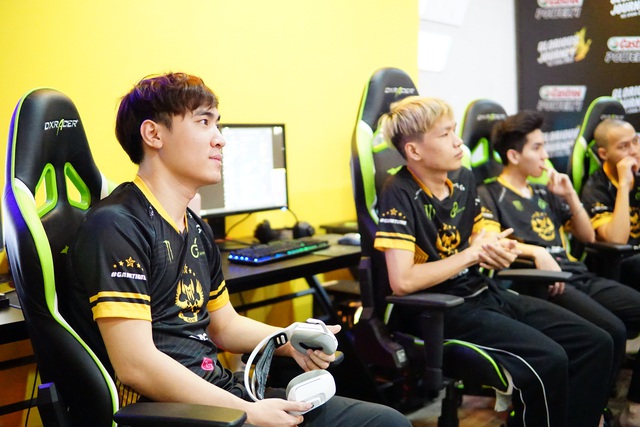 GAM will remain determined to win VCS Spring 2022
Reporter: In terms of winning VCS Spring 2022, will the whole team feel sorry if they have to miss MSI? Moreover, according to many opinions of the VCS community, if not GAM, will it be difficult for Vietnam to go far in MSI?
GAM: It's a great honor for us to represent Vietnam at the 31st SEA Games, so we don't feel sorry if we won the VCS but couldn't attend MSI.
Reporter: So according to the team, can you guess which name will be able to face GAM in the VCS Spring 2022 final? Was it the last defeat of SGB or CES or SE?
GAM: We think the opponent in the final match of VCS Spring 2022, if GAM can get to the final, it will be SGB.
Reporter: Also in the opinion of fans, if GAM goes to the SEA Games, it will almost certainly give Vietnam a gold medal in League of Legends. Does this put pressure on the team? And according to GAM, are competitors in SEA strong enough to fight for medals with Vietnam, especially in League of Legends? According to the team, which country is the most unpleasant?
GAM: Sports are unpredictable. We still have to train hard to show a good performance at the 31st SEA Games. For opponents, I think any country is the same as us. We have to focus on doing our best to bring home the gold medal for the Vietnam national team.
Mr. JackieWind – GAM Coach: SEA Games 31 is the most important tournament for us this year because we will not only participate as members of GAM but also as members of the Vietnam national team. We will try our best to achieve the gold medal target at SEA Games 31.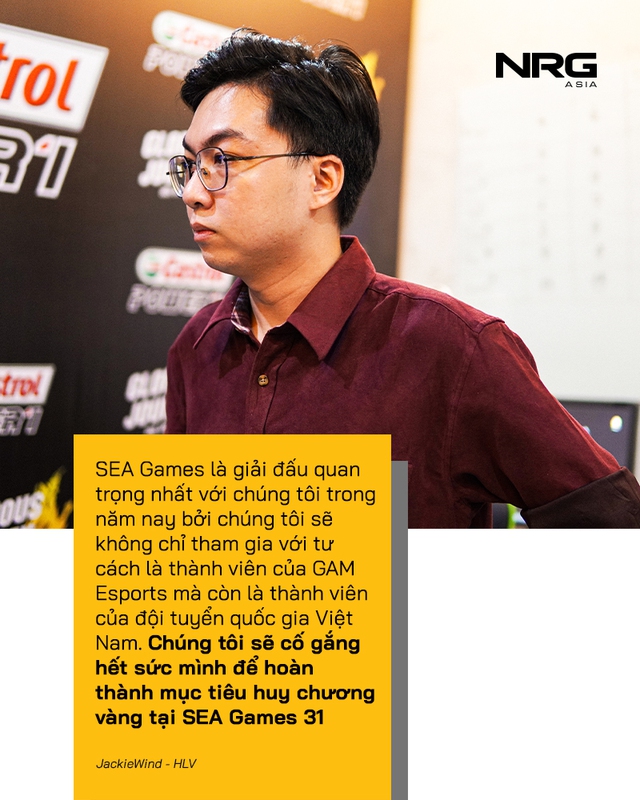 JackieWind Coach – GAM Head Coach
Reporter: Finally, can the GAM team send a sentence to the readers expressing their determination to bring glory and pride to the nation in representing the colors of the flag and colors of Vietnam?
GAM: At SEA Games 31 we will definitely try our best to bring back the gold medal for the Vietnamese people!
Thank you GAM for collaborating with GameK to conduct the interview. Once again congratulations to the team and I hope GAM can fulfill their dream of winning a gold medal in League of Legends at the upcoming 31st SEA Games, bringing glory to League of Legends Vietnam.
You are reading the article
"Victory helps GAM progress, failure makes GAM stronger"
at Blogtuan.info – Source: gamek.vn – Read the original article here