The Korean entertainment industry is never short of 'top visual' faces. But if asked where is the 'Aphrodite' of kimchi, believe that most of the audience will call the name Song Hye Kyo or Kim Tae Hee.
2000 – 2003
Song Hye Kyo started acting in 1995 at the age of 14. In 2000, she took on the first lead role in the once-popular Autumn Heart movie. This is probably also the role that makes her known and loved by a large number of Vietnamese audiences.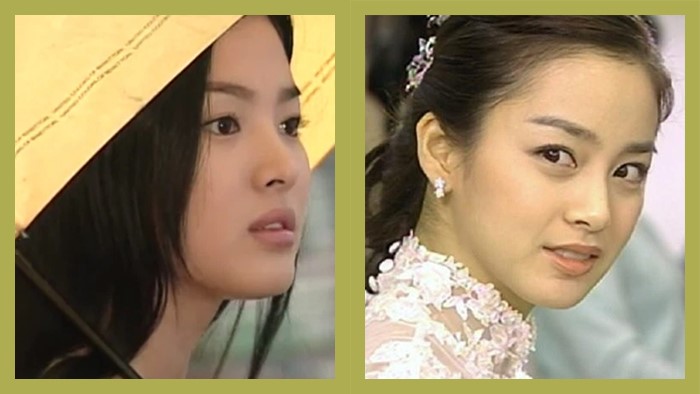 While, Kim Tae Hee She started to fall in love with the screen in 2001. She took on the role of young Park Jung Yeon in the movie Last Present. However, the work that helped her make an important transition was Stairway to Heaven. Although she did not play the main role, thanks to this role, she received more attention from the audience and filmmakers.
2004
In 2004, both Song Hye Kyo and Kim Tae Hee enjoyed great success. For Song Hye Kyo, it was the role of Han Ji Eun in Happy House. As for Kim Tae Hee, she became the dream lover of many 8x generation boys when she transformed into Lee Soo In in Harvard Love Story. Notably, the beauty of the Song family was paired with Bi Rain – who is currently the husband of the beautiful Kim surname.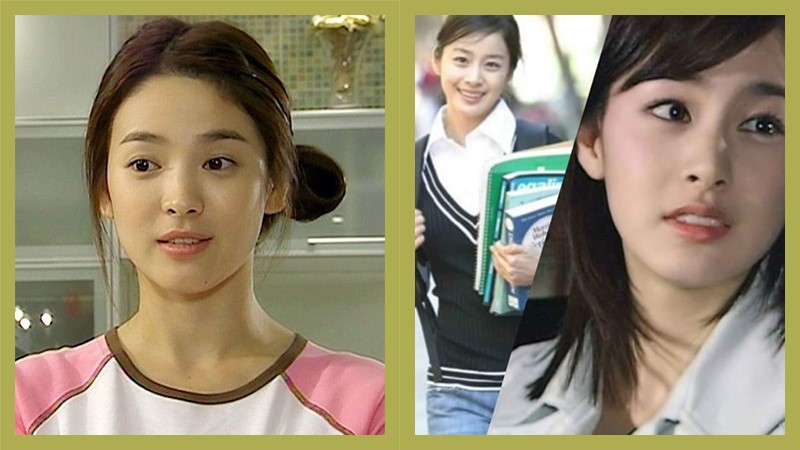 2007 – 2009
In 2007, Song Hye Kyo participated in the historical drama "She Hwang Jin Yi". Here, she shows that she is not only beautiful in modern styling. And in the movie The World We Live in 2008, the actress brought a new youthful and dynamic image thanks to her short hair. However, perhaps many people will feel like the gentle, pure Song Hye Kyo with longer hair.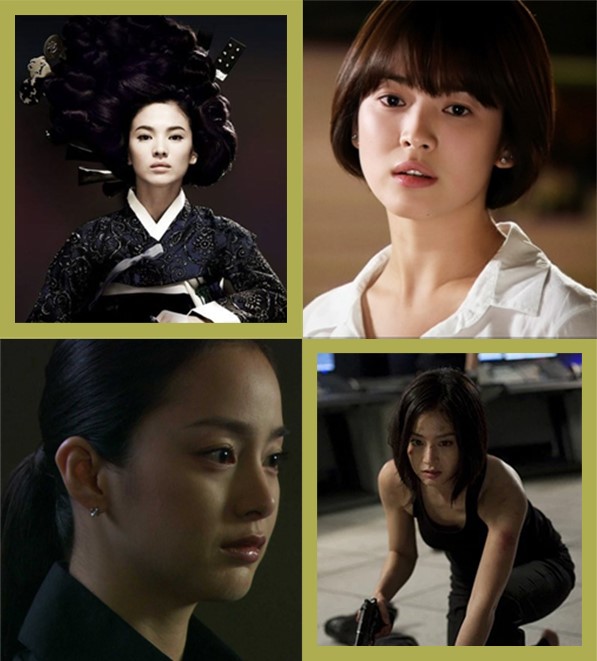 As for Kim Tae Hee, she has another "super product" called Codename Iris in 2009. It must be said that whether in action scenes that need a resolute expression or in sweet, quiet scenes, Kim Tae Hee are all very beautiful.
two thousand and thirteen
The 16 episodes of The East Wind That Year (2013) brought the audience a lot of emotions and also took away many tears from them. But fortunately, the love story of Oh Young – played by Song Hye Kyo and Oh Soo – played by Jo In Sung finally had a happy ending after many difficulties.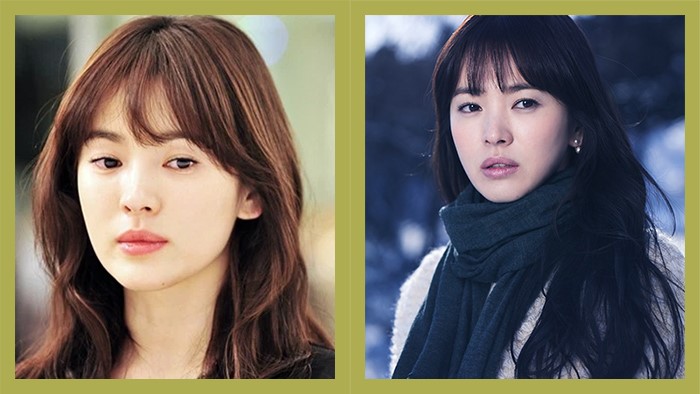 Also in this year, Song Hye Kyo also starred in the film Nhat Dai Tong Su with Tony Leung Trieu Vy and Zhang Ziyi. Although she did not appear much, her gentle and gentle beauty of traditional women really scored in the hearts of the audience.

As for Kim Tae Hee, she participated in the historical project "Love History Jang Ok Jung". At the beginning of the film, whether wearing traditional hanbok or men's clothes, "Ok Jung" exudes innocence and purity. In the next part, the change in makeup helped Kim Tae Hee's beauty become much more noble.
2015 – 2016
In 2015, Kim Tae Hee collaborated with Joo Won in Hashing Genius. At the beginning of the film, the character Yeo Jin of the beautiful Kim family is a weak and loving lady. However, later on, she sacrificed her long hair to transform into a cold, iron 'powerful woman', ready to do anything for revenge.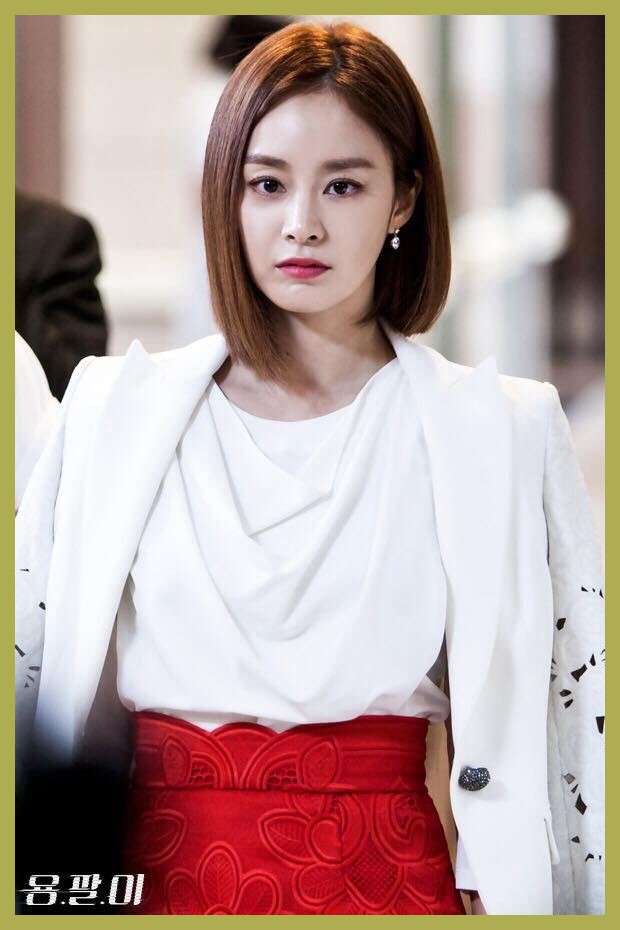 Kim Tae Hee's Ham Genius is a successful project and so is Song Hye Kyo's Descendants of the Sun (2016). The image of the beautiful and enthusiastic Doctor Kang of 7 years ago has certainly "sowed love" for many viewers. The most prominent feature in Song Hye Kyo's image in Descendants of the Sun is probably the thin bangs, two long bangs because it helps her look younger than her real age.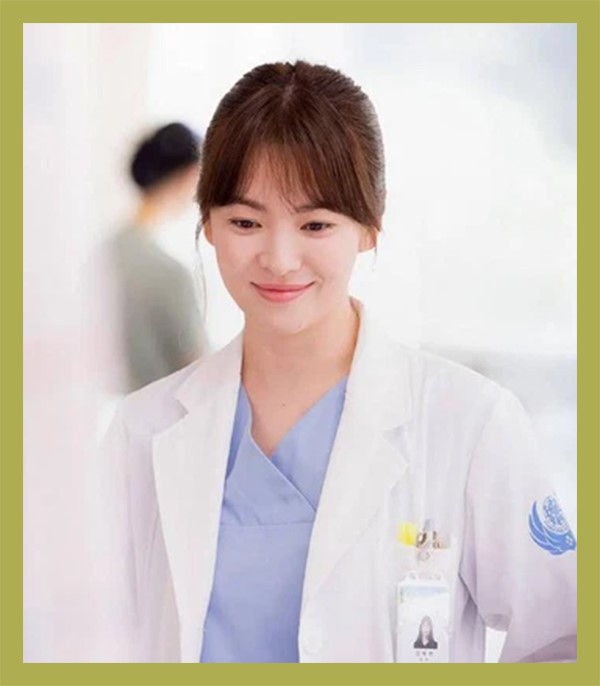 2018 – 2021
At the end of 2018, Song Hye Kyo returned to the small screen as Cha Soo Hyun in the movie Encounter with Park Bo Gum. Cha Soo Hyun is the daughter of a famous politician, while Kim Jin Hyuk is just an ordinary guy like everyone else. But fate let them meet, fall in love and be together. Content controversy aside, it is undeniable that in short hair, a beautiful, mature Cha Soo Hyun has been shown too perfectly.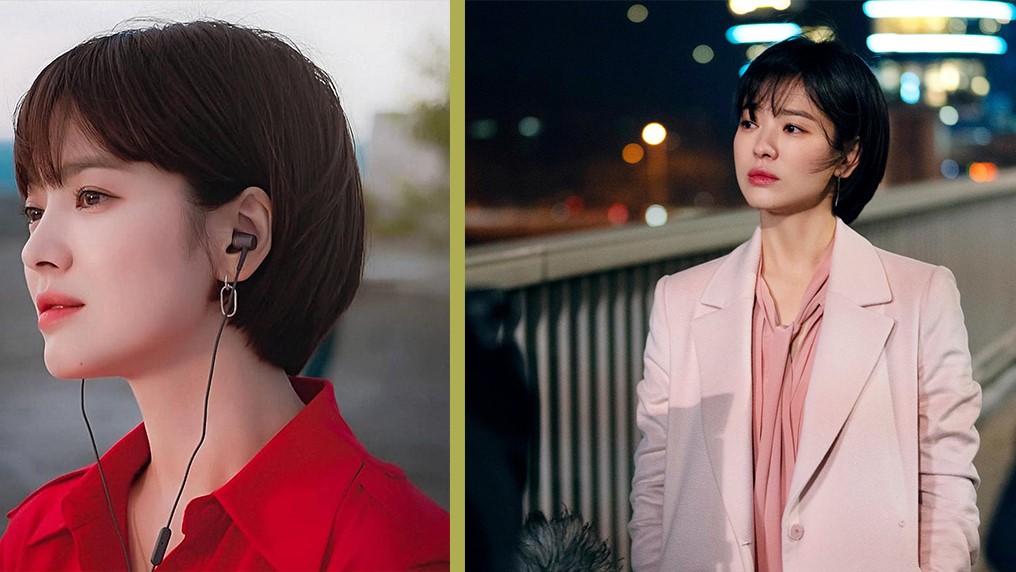 Last year, the actress Autumn Heart continued to participate in another film project called Now, We Are Parting. In this movie, she returned with the familiar long hair. Playing the role of a manager of a famous fashion brand, Song Hye Kyo exudes a very trendy look with a series of delicately 'mixed' brands.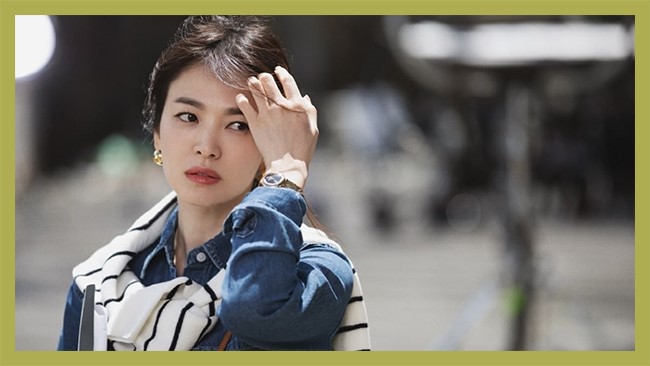 Meanwhile, Lee Soo In of Harvard Love Story took on the role of Cha Yoo Ri in Hello Dear Mother (2020). Cha Yoo Ri is a beautiful and talented woman, but unfortunately passed away on the operating table during childbirth. After an incident, she was allowed by the gods to return to being human for 49 days. To be truly revived, Yoo Ri needs to regain her position as a wife and mother. However, ironically, at this time her husband, Cho Kang Hwa, has remarried.
Contrary to the cold Yeo Jin in the Hashed Genius, Yoo Ri scored thanks to her gentle beauty, full of motherly love. Once again, the audience had to almost praise Kim Tae Hee because she is not only beautiful but can also act with many different character models.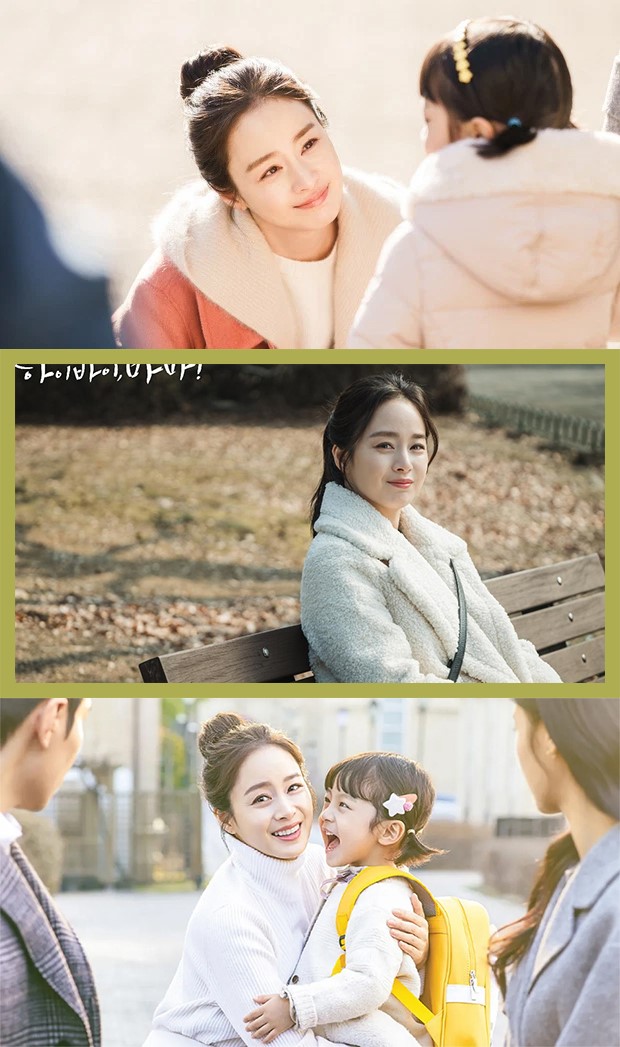 Over two decades of acting, both Song Hye Kyo and Kim Tae Hee have made a strong impression on the audience. Hopefully in the near future, the two Korean beauty monuments will continue to release new projects to continue to "please" the movie-loving public.
https://afamily.vn/nhan-sac-2-chi-dep-song-hye-kyo-va-kim-tae-hee-qua-cac-bo-phim-20220316173747123.chn
You are reading the article
Comparing the beauty of 2 "first 4" beauties Kim Tae Hee

at
Blogtuan.info
– Source:
Afamily.vn
– Read the original article
here