According to two large studies on physical activity and longevity, the ideal number of steps a person should take in a day to help prolong life is about 7,000 to 8,000 steps (or 30-40 minutes of exercise). ) everyday. This number per week is about 2.5 hours participating in activities such as jogging, cycling, swimming.
These two studies followed more than 10,000 men and women for decades. The results show that being physically active for long enough can reduce the risk of premature death by up to 70%.
However, exercising more than is recommended in the study does not increase life expectancy and may cause many disadvantages.
Other studies also show that people who are physically active live longer than those who move less. For example, a 2018 study by the US Centers for Disease Control and Prevention (CDC) concluded that about 10% of all deaths in Americans between 40 and 70 years old were caused by too little exercise.
First study
Two new studies have examined the link between physical activity and longevity from several different angles.
The first study was published in September 2021 in the journal JAMA Network Open and focused on step count.
The recommended number of steps per day on devices such as phones, smartwatches, other activity measuring devices is about 10,000 steps / day. However, according to recent studies, a person does not need to take 10,000 steps a day to maintain health or prolong life.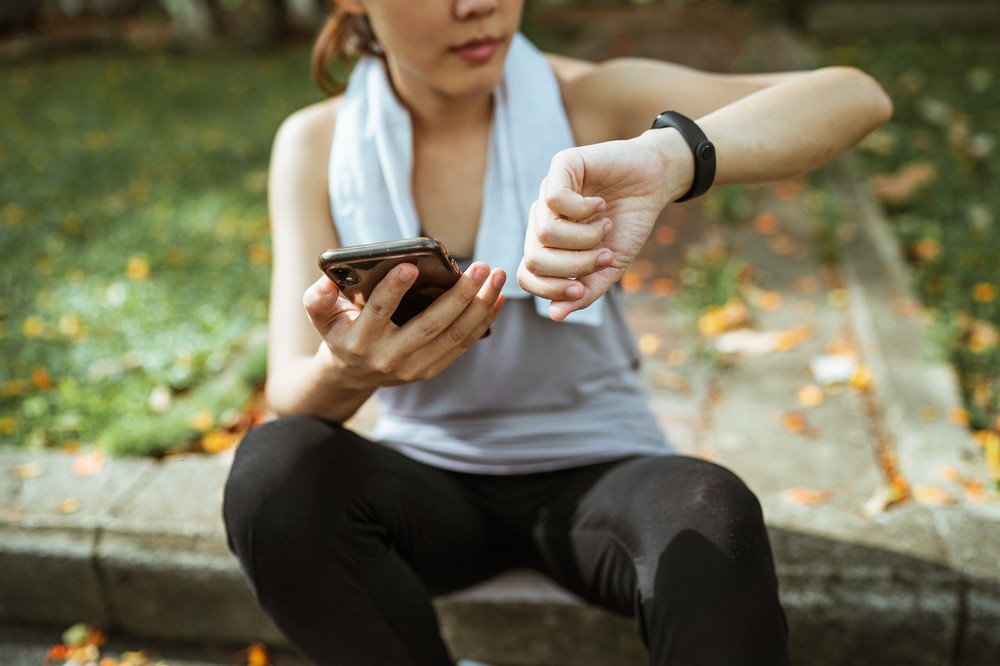 The recommended number of steps on measuring devices is about 10,000 steps per day. Illustration
Researchers from the University of Massachusetts at Amherst (USA), CDC and other organizations question whether fewer steps can help us live longer. They looked at data recently collected for a large study of heart health and disease in middle-aged men and women. These people had joined the study about 10 years earlier, when they were in their 40s. At that point, they had completed physicals and were wearing an activity tracker to count steps. in a week.
Massachusetts researchers collected the current health records of 2,110 participants. They discovered 72 people had passed away.
Scientists found a strong link between steps and mortality. People who took at least 7,000 steps a day had about a 50% lower risk of death than those who took fewer steps. In particular, the risk of death continued to decrease as the total number of steps increased. The risk of death was up to 70% lower in people who took more than 9,000 steps.
However, with 10,000 steps, the risk of death did not decrease further, according to Amanda Paluch, an associate professor of kinesiology at the University of Massachusetts who led the study. People who walk more than 10,000 rarely live longer than those who walk only about 7,000 steps, according to research.
Second study
The second study, published in August 2021 in the journal Mayo Clinic Proceedings, found that levels of physical activity comparable to those recommended in Study 1 may be beneficial for health.
Researchers looked at 8,697 Danes since the 1990s and recorded their activity habits. In the approximately 25 years since joining the study, about half of the participants had passed away.
People who exercised or played sports for 2.6 to 4.5 hours per week had a 40% lower risk of death than those who were more sedentary.
However, scientifically, converting this exercise time into steps may not be completely accurate. However, researchers have estimated that exercising 2.6 hours per week, or about 30 minutes per day, can equate to about 7,000 to 8,000 steps per day, while those who exercise about 4 5 hours per week will reach the threshold of 10,000 steps per day.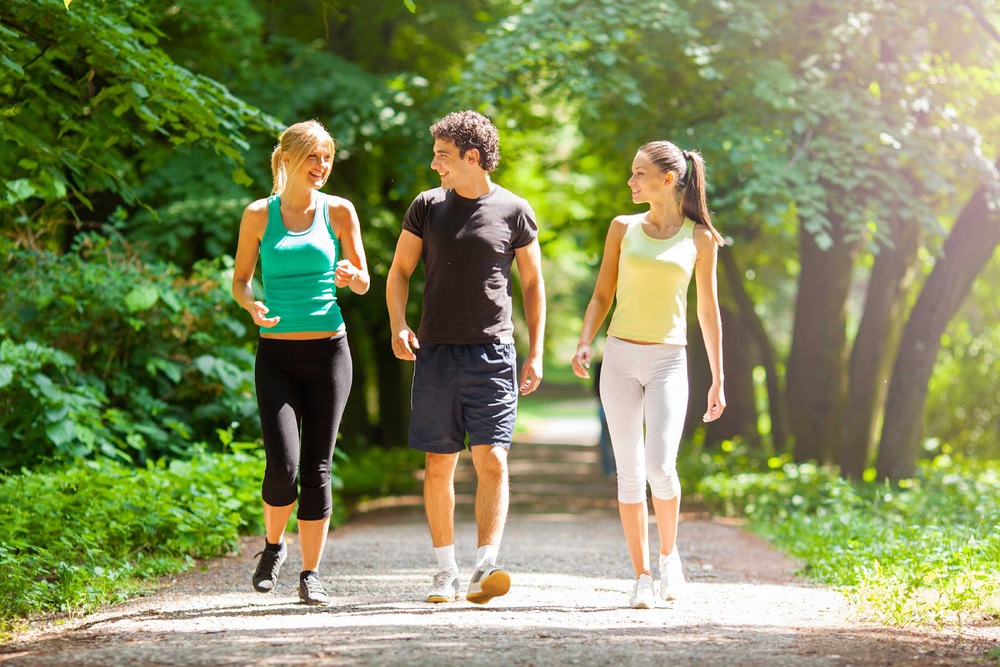 Walking is healthy and can reduce the risk of premature death. Illustration
In this study, the benefits were dramatically reduced for those who exercised for 10 hours or more per week, or about 90+ minutes per day.
Prof. Dr. James O'Keefe at the University of Missouri-Kansas City and director of preventive cardiology at the Central American Heart Institute St. Luke (USA), the study's author, said: "The very active group, spending more than 10 hours a week in physical activity, could lose a quarter of the benefits associated with a reduced risk of death. " compared to the group that exercised from 2.6 to 4.5 hours a week.
Conclude
Both studies show that physical activity is linked to longevity, but that doesn't mean too much activity prolongs life.
In summary, both studies provide useful insights for all of us with the desire to live a long and healthy life:
Two studies have both identified 7,000 to 8,000 steps or 30 to 45 minutes of exercise per day as best for longevity. Dr. O'Keefe says more exercise can improve survival rates, but overtraining can be counterproductive.
Work out and measure activities "in whatever way works best for you," says Dr. Paluch. "Walking may be suitable for people who do not have time for other types of exercise. But if exercise works best for your lifestyle and goals, that's fine. It is important that we move more," added Dr. Paluch.
(Source: The New York Times)
https://soha.vn/tap-the-duc-giup-tang-tuoi-tho-nhung-tap-bao-lau-tot-nhat-phat-hien-bat-ngo-tu-my-20220323143455126.htm
You are reading the article
Exercise helps increase longevity, but how long is the best exercise? Unexpected discovery from the US

at
Blogtuan.info
– Source:
Soha.vn
– Read the original article
here