Đời sống
Suspected wife cheating on husband holding a small child, blocking the car's head, hitting jealousy and consequences
A man holds a baby just over a year old and puts it on the bonnet of his car to block his wife's car, a behavior believed to stem from jealousy.
Recently, a clip has been circulated on social networks of many people outside surrounding and banging on the door of a car, inside the car can be seen a man and a woman. The climax is the scene of a man holding a child just over 1 year old running over, placing the baby right on the bonnet to block the car. The baby was dropped on the hood of the car in panic, crying.
Information shared initially, this is a case of a husband jealous when he suspects his wife is having an affair. He brought his small child and turned him into a tool to participate in the "war" of jealousy between husband and wife.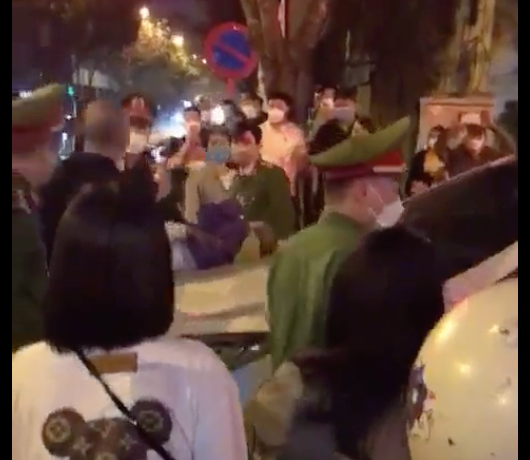 According to psychologists, when a child falls into a crisis, parents adulteryjealousy, the family is in danger of breaking up, which should be the most protected, in this case, once again, the children are pushed deep into the "mess" of adults by their parents themselves.
There have been many cases of parents carrying their children to fight jealousy, letting their children "catch" their father or mother betraying their family, having an affair. There are clips in which children cry and panic when their parents rush into a commotion, curse, pull their hair, strip their clothes… There are also children in a panic-stricken situation, clumsily trying to punch and kick. , scratching to protect the father or mother, who is betrayed, while the "opponent on the other side"… is also the mother or father.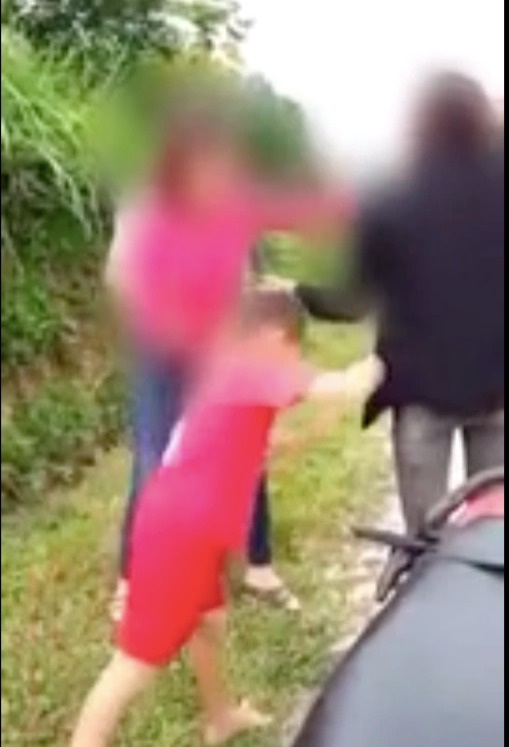 Children are used by their parents as a "pawn", a tool for fighting or exposing the opponent. They drag me in so that I can see "the other person's face", which is the child's father or mother, or sometimes, to increase the strength of justice against the pair of "fornicators"…
But for whatever reason, it was at that moment that the child was abandoned by his parents and had to face a humiliating, painful situation.
Parents, an adulterer, a jealous child… both act at the same time trampling on children.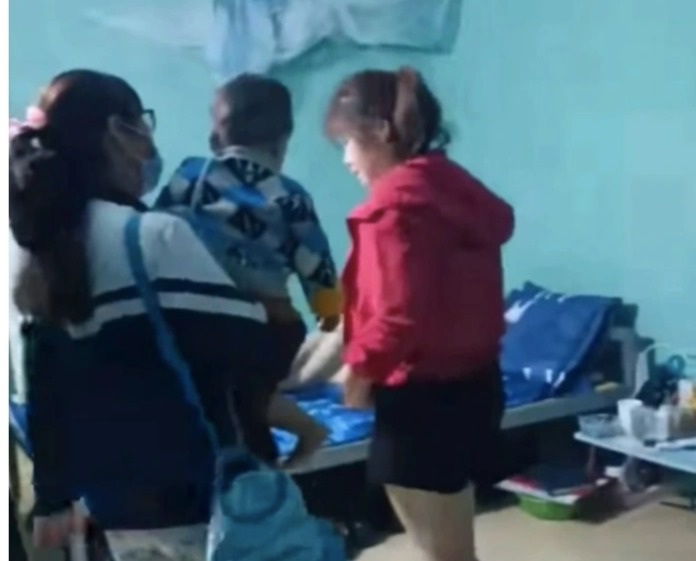 The images of jealousy can be recorded, not only cannot be erased on the internet, but more frightening, but also cannot be erased in the children's psychology and memories.
Jealousy is the spice of love, many people go to jealousy to pull the other person back, keep Family happiness. But using children as tools, parents have pointed the spear at the children themselves.
Ms. Nguyen Thu Thao, a high school teacher in Ho Chi Minh City, shared that in the process of interacting with students, she encountered many cases of students suffering from psychological crisis, depression, even suicidal thoughts. from parents' adultery, jealousy.
It's not just about being dragged to jealousy, but in daily life, the children have to live in the atmosphere, witness the conflict and attack of the two sides. Children are abandoned or become tools for parents to fight and torment their spouse. Children breaking trust with their parents is very difficult to restore, even then they lose faith in life, in people, in relationships, in marriage…
"The crisis in the family is having a terrible impact on children, they have to bear all the instability in the relationship of their parents. I had to wonder, giving birth to each parent has deterred themselves. Are you strict with yourself in your lifestyle and behavior? What we do not only affects us, but also has long-term consequences on our children," said Ms. Nguyen Thu Thao.
Talking about the jealousy of husband and wife, educator Tran Thu Ha, author of many books on teaching children emphasized, when the other party no longer loves you, the right thing to do is return to love yourself and love your child. double. You must protect yourself and your children, both in body, in skin, in property, in image or memory.
According to Dan Tri
You are reading the article
Suspected wife cheating on husband holding a small child, blocking the car's head, hitting jealousy and consequences

at
Blogtuan.info
– Source:
vietnamnet.vn
– Read the original article
here