Giải trí
Sightseeing pilgrimage at the temple holds the most records in Vietnam-Travel
Bai Dinh Pagoda is gradually taking shape with a series of Asian and Vietnamese records. Are you ready? Let's do a tour combined with pilgrimage on this occasion.
Bai Dinh is a large pagoda complex 15 km from Ninh Binh city, 95 km from Hanoi, located to the north of Trang An world heritage complex.
This is the temple with the largest gilded bronze Buddha in Asia, the longest Arhat corridor in Asia, the largest bronze Maitreya statue in Southeast Asia and the most records in Vietnam.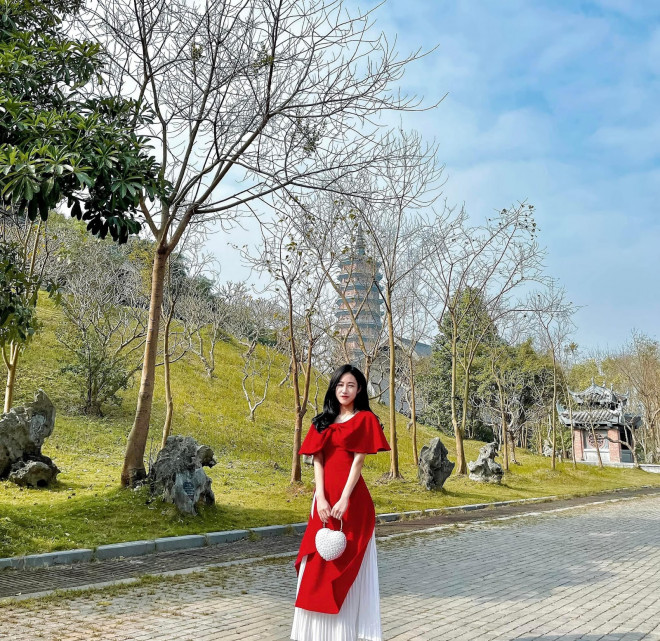 Nguyen Ba Phuong Anh has just returned from Bai Dinh pagoda, very overwhelmed by the grandeur of the work, sharing that although this place is very magnificent and massive, it still retains the traditional colors of religion and people. ethnicity. With only 1,100,000 VND for a tour of 2 people, come here quickly.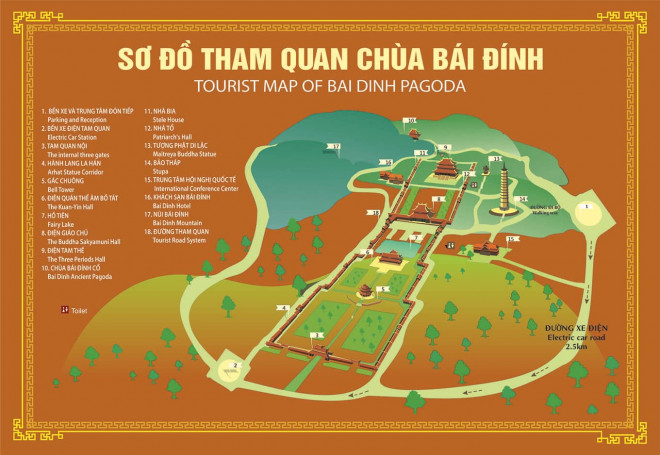 Move
From Hanoi, visitors can choose Trang An Limousine to move. The bus picks up at many places in the inner city of Hanoi and moves directly to the gate of Bai Dinh pagoda.
Inside the temple, there will be a tram for guests to conveniently move around, there are round-trip tickets to choose from at 60,000 VND, 100,000 VND, 150,000 VND, 180,000 VND/person.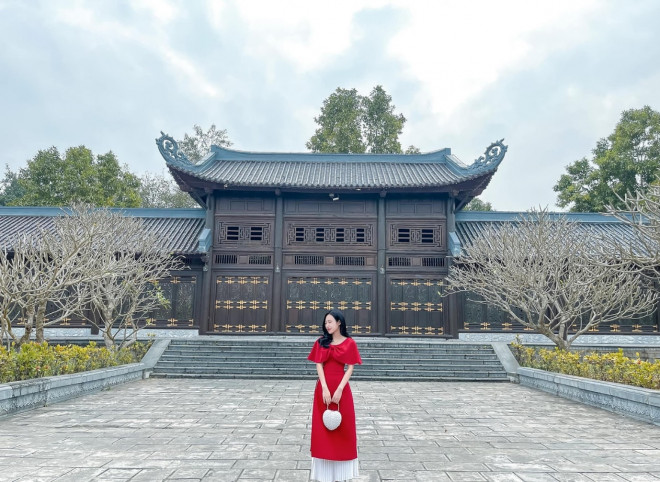 Phuong Anh chose the ticket price of 150,000 VND. With this money, you can visit the entire campus without having to walk too much, moving to 5 main points and some other points can be walked. Price includes entrance ticket to Bao Thap.
Eating
If you depart early from Hanoi, you can eat pho at Vinh Lan restaurant in front of the temple gate. The price is only 40,000 VND / bowl but the broth is very delicious, the bowl of pho is full of meat, fragrant and fatty.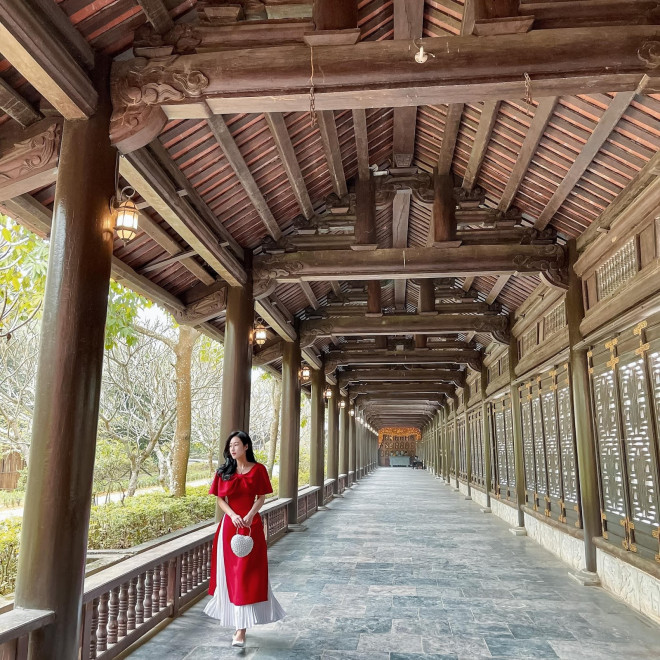 For lunch, guests can dine at a vegetarian restaurant near Tam The Palace. Phuong Anh chooses the rate of 99,000 VND/2 people. After eating, you can take a lunch break at a nearby restaurant for 120,000 VND/hour.
Check-in
Because the temple grounds are very large, so there are countless beautiful photo spots for dainty girls. Phuong Anh, after taking a tour, has noted a few coordinates for you to consider stopping by. She notices that you should wear ao dai, traditional clothes to take beautiful pictures and harmonize with the beautiful scenery.
Tam Quan Noi
Tam Quan Noi was built of quartet wood, architecturally in the style of ramshackle, stacked beds, levers, post traps, armpit beams. The unique thing is that there are 4 wooden pillars, each 13.85m high and weighing about 10 tons.
Tam Quan Noi has three floors of curved roofs on four sides, a total of 12 roofs, roofed with dark brown Bat Trang tube glazed tiles. The corners of the roof are curved up like the tail of a phoenix. On the roof of the roof of the 3rd floor are two pliers facing the moon.
Arhat Corridor
Two rows of Arhat corridors of Bai Dinh Pagoda have 500 stone Arhats. From the East – West corners in two rows of old wooden houses at Tam Quan Noi, vertically straight to Ta Vu and Huu Vu houses, each side builds 117 corridor houses, with a length of 526m, a total of 234 on both sides. time.
Tam The Palace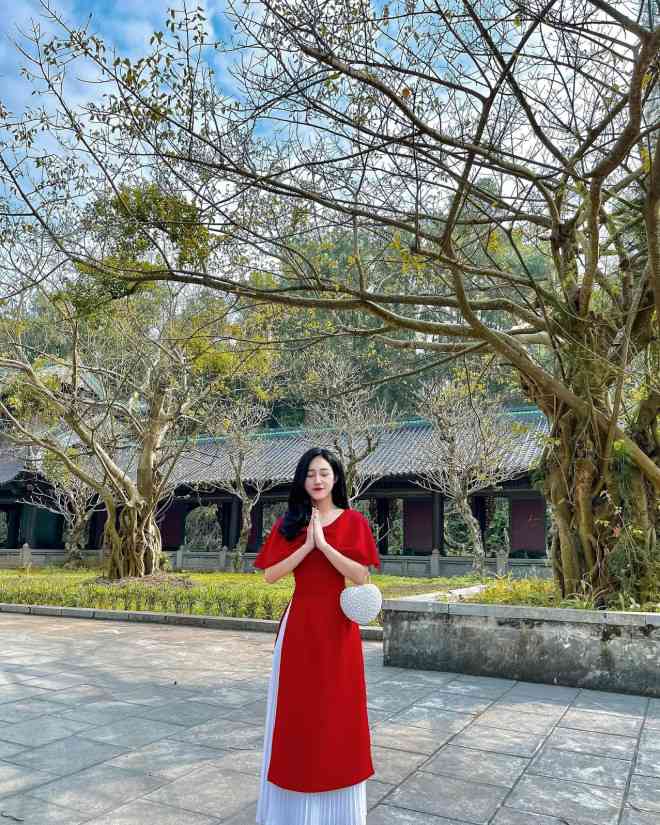 After climbing up over 200 stone steps, visitors reach the courtyard of Tam The court, Bai Dinh pagoda. Standing here, is standing on a hill more than 67m high, compared to the ground below Tam Quan. If compared to sea level, Tam The court yard has a height of over 76m.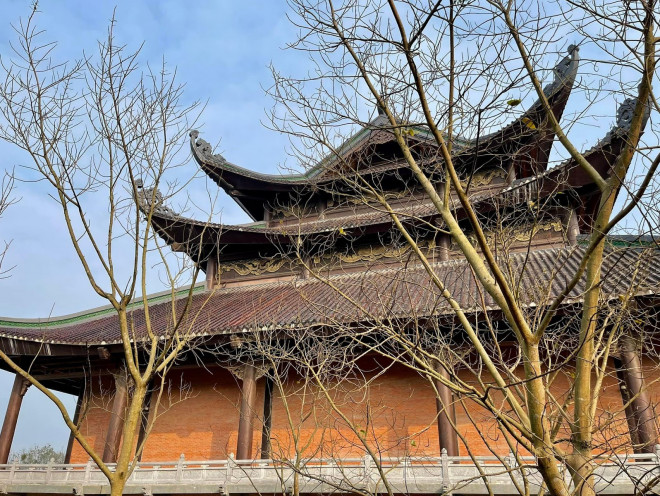 Stone house
The giant stele is made of monolithic green stone, weighs more than 10 tons, over 6m high, on the stele engraved 200 dragons. Talented stoneworkers in Ninh Van (Ninh Binh) took more than 2 years to finish this special stone stele.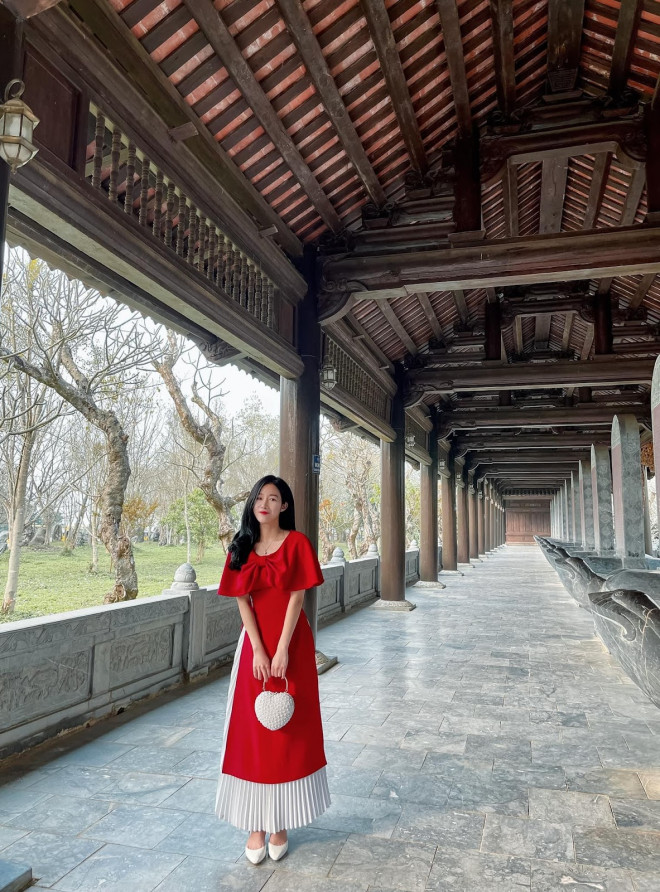 Stupa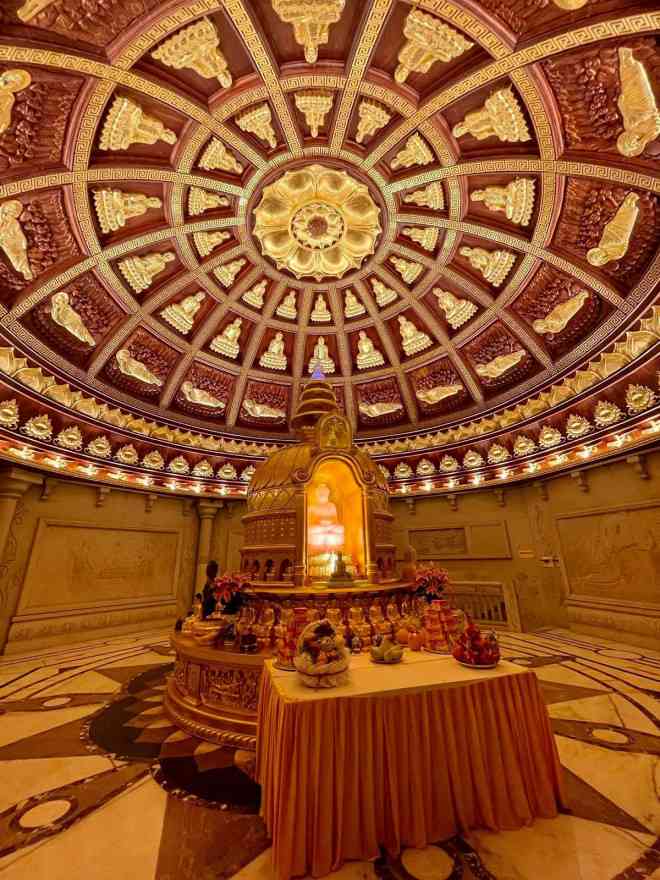 Phuong Anh said that at present, this work is only for visitors to visit the 1st and 13th floors. This work is very palatial, strange, standing on high can see the whole scene below. Guests can move up and down by elevator.
She also shared that Bai Dinh is currently opening a tour tourism In the evening there are flower lanterns released. Guests can arrange time to stay in the evening, participating in more interesting experiences.
You are reading the article
Sightseeing pilgrimage at the temple holds the most records in Vietnam-Travel

at
Blogtuan.info
– Source:
24h.com.vn
– Read the original article
here