Shocked when I heard that I was dead
Wali [bí danh] – a former Canadian Armed Forces (CAF) sniper who is fighting against Russian forces in Ukraine – said he seemed to be the last person to hear of his death.
Speaking to CBC News (Canada), Wali announced that he had just returned to a safe location in Ukraine on Monday (March 21) after a week of fighting with Russian forces on the front lines in the Kyiv area.
When he picked up the phone, Wali was stunned to receive hundreds of urgent messages from people who believed he was killed in an operation.
Wives, fathers, friends, and even strangers have 'madly' sent messages to try to confirm Wali is still alive. Wali's former commander in Kurdistan – who fought with him against IS – even sent a message saying that they had sacrificed a sheep in Wali's honor.
"I'm alive, you can see," Wali said on a video call with CBC News, "Not a scratch."
"I was probably the last person to know about my death," Wali said.
Wali talks about the rumor that he is dead. Source: CBC News
Earlier, on March 16, pravda.ru reported that the Canadian "mercenary" sniper – hailed by the Western media as "the deadliest" and a "major threat" to Russia – was destroyed by Russian troops in Ukraine.
According to the same newspaper, Wali is praised by Western media and some freelance journalists in Russia, even called "the best sniper in the world".
"Despite all the 'aura' that the Western media attributed to Wali, he was quickly removed in a fleeting battle." – Pravda wrote (read details here).
CBC News reports that disinformation about Wali has been circulating online for weeks, including claims that he is the "deadliest sniper in the world" and holds the record for the shot. Destroy the target at the farthest distance.
Posts on VKontakte, a Russian social networking site [hiện được gọi là VK] claimed that Wali was killed by Russian special forces after he reached Mariupol, the southern port city besieged by Russian troops.
I've been to Mariupol!
'I've never seen Mariupol in my life,' said Wali (CBC News agreed to only use Wali's alias to protect his family's safety) – 'I don't understand why they would do it because of it. too amateurish".
Wali also insists that he is "not the deadliest sniper in the world and has no record". Just a few weeks ago, he was working as a computer programmer in Canada.
"I'm a good sniper," said Wali, "that's all, nothing more, nothing less… I haven't killed any Russians. I joined the support because the sniper also took on quite a few missions. monitoring and reporting".
According to Wali, over the past few weeks, he has seen Russian forces "fire hundreds of rounds in the past few days".
Wali said he was still trying to respond to "a flood of new messages" from people who had heard he was dead. Some friends even questioned Wali's personal history to check his identity. Others asked him to take photos or videos to prove he was alive.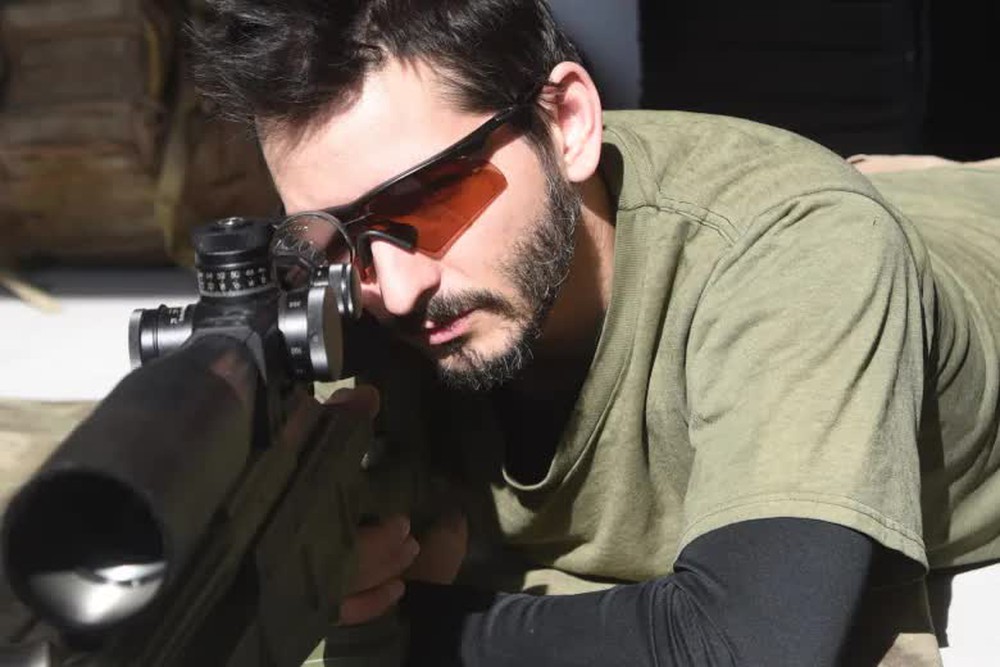 Wali in the Kyiv region earlier this month (Photo courtesy of Wali to CBC News)
It's not that easy to find me!
Wali currently runs a blog and has conducted interviews with numerous media outlets around the world. He thinks that perhaps the operation has put him in the sights of Russian intelligence.
"It's a double-edged sword. Indeed, it can be very dangerous," said Wali, but insisted that "finding me is not that easy."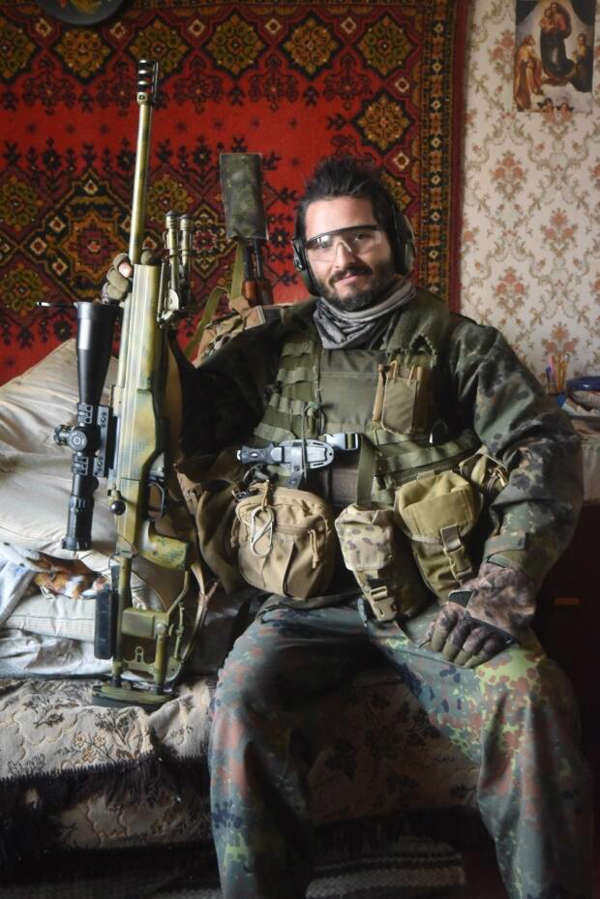 Wali denied that he was "the deadliest sniper in the world". Source: MSN
Expert Marcus Kolga of the Macdonald-Laurier Institute – which runs a platform to monitor and expose disinformation [từ nước ngoài] of Canada said he had reviewed Wali's case, and that it was clearly "misinformation on the part of the Russian government".
"The purpose of this story is to discredit and discourage foreign volunteers," said Kolga, "it is also to demonstrate to the Russian people the power of Russian activities." .
Wali said he left his phone at a secure base before leaving for Kyiv to avoid the risk of being discovered by Russian intelligence.
Earlier, President Volodymr Zelensky called for volunteers around the world to join the defense of Ukraine. However, foreign fighters who do not sign a three-year contract with the Ukrainian military will not be protected by international law in the event of arrest.
For its part, Russia has vowed to treat these foreign fighters as mercenaries.
https://soha.vn/nga-tuyen-bo-tieu-diet-tay-sung-ban-tia-gioi-nhat-the-gioi-o-ukraine-su-that-vua-lo-dien-20220325000132537. htm
You are reading the article
The truth has just come out!

at
Blogtuan.info
– Source:
Soha.vn
– Read the original article
here