Although life is difficult and controversial, Pha Le and Korean businessman always accompany, share, and overcome adversity together.
This morning (March 29), Crystal made Vietnamese showbiz surprised when announcing divorce from Korean husband. According to the singer, the two had no discord, no third person interrupted, decided to free each other just because there was no longer love.
"Manny is an indispensable part of my life, and love is not there anymore, like 2 sisters, 2 brothers, 2 friends, 2 soulmates… whatever is true.
So we decided that we should release each other in terms of paperwork and legality so that if there is an opportunity for a new person, it is also the main road to go." she said.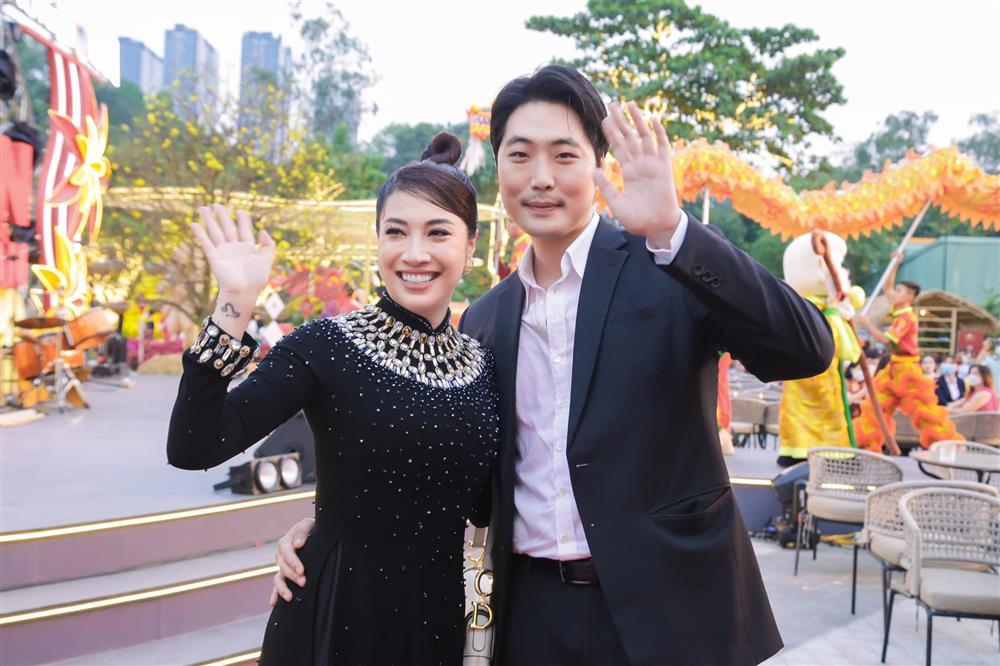 Pha Le said, the two people have certain cultural differences, when they no longer share the same view of life – despite trying to reconcile – they still cannot shorten the distance.
Although they are husband and wife, they have not had sex for 2 years. Regarding property, she and her husband were financially independent before, so there was nothing to discuss when they broke up.
The family is broken, but Pha Le and her foreign husband still have a good relationship with raising children.
"Remember that the wife is always the husband's family, hope the husband will succeed and achieve his dreams, have a lot of luck when he has to set up a business in a foreign country like this. The husband has worked hard, try your best…"she reminded her daughter's father.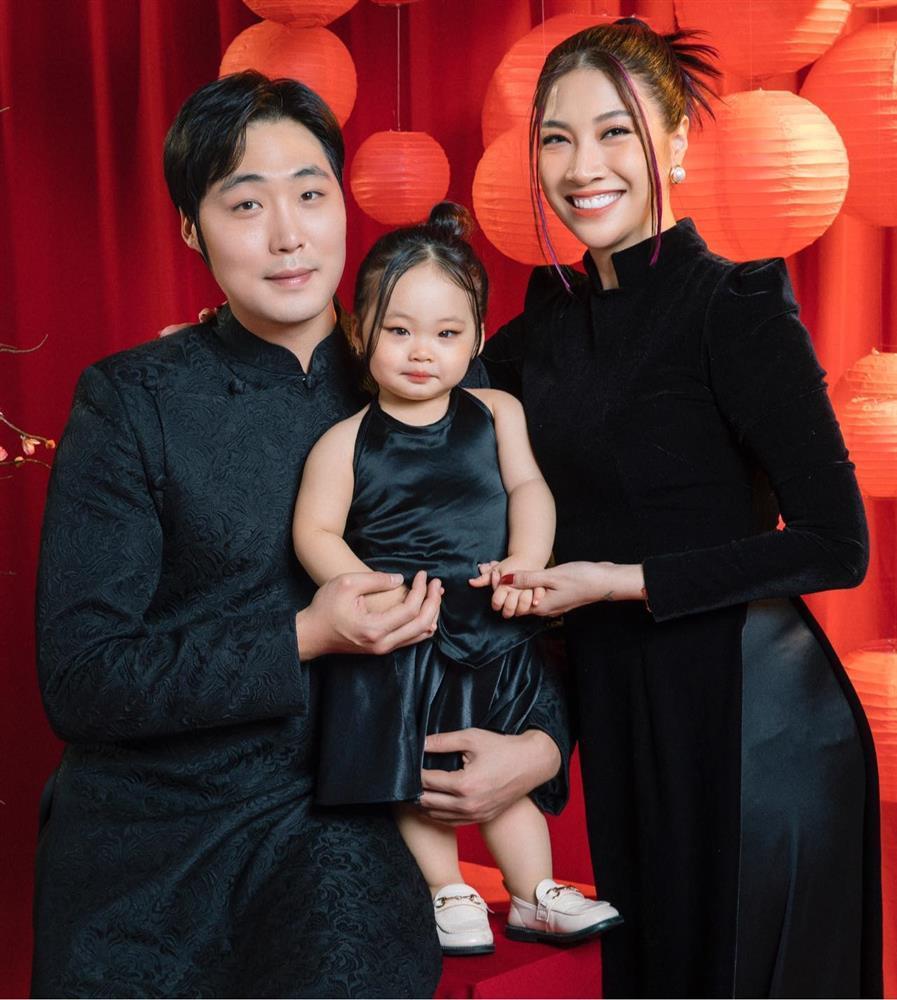 The announcement of the broken home from Crystal made the fans surprised. Before "everyone went their separate ways", the Hai Phong-born vocalist and his wife had 2 happy years, overcoming difficulties in life together.
Crystal and businessman Emmanuel Shin have known each other since the end of 2019. By January 2020, the couple officially announced their love story, registered their marriage in July 2020, but had not yet married.
In October 2020, the couple welcomed their first daughter, named in Vietnamese as Thien Y, foreign name as Honora Shin, intimate name as baby snail.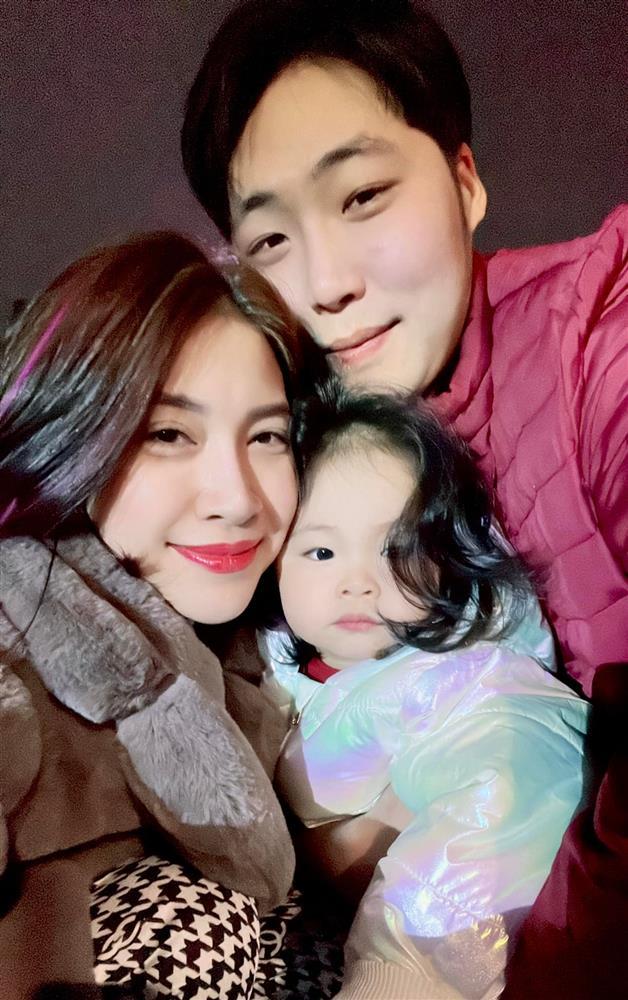 Crystal's partner is Korean-American. He graduated from a university in the US and now works as a director of a company in Vietnam.
During their time together, the couple went through many difficulties. According to Pha Le once shared, living in Vietnam for the past 2 years, her husband's business was affected, the company just built, had to close due to the epidemic. Not only economic pressure, foreign businessmen also have to take care of their wives and small children.
"After returning to Vietnam for 2 years, you will have to eat 2 years of Covid. Just finished building a company in Vietnam, Covid came. If you can't make any money, you have to carry 1 more wife and 1 child. Are you happy? Sure. pressure? Too much pressure", singer expressed.
In addition, after Crystal gave birth to a small child, her partner had to return to Korea for 6 months to take care of her sick mother. He had just returned to Vietnam not long ago when he heard that his mother had passed away and had to endure the ridicule from relatives in his hometown.
"Perhaps no one has seen my husband cry, but I see it every day from the time my mother got sick to the time she passed away, crying like a baby, crying hysterically in front of the phone screen, but I had to take the snail to hurry away." Pha Le shared more.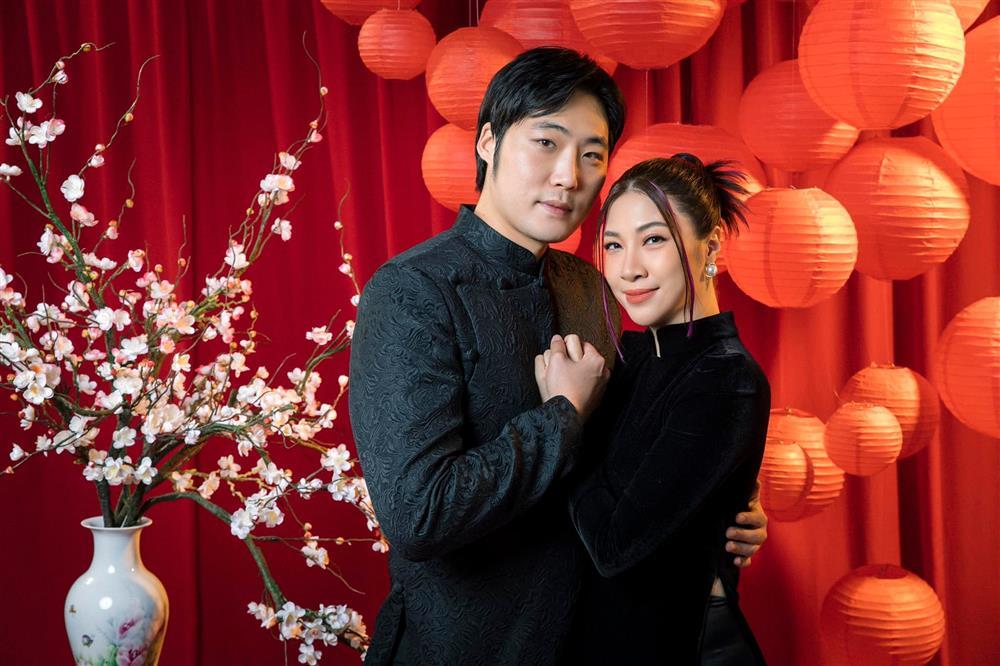 After a series of sad stories, it seemed that the rhythm of life would return to the Crystal family, but the epidemic continued to break out strongly.
Although difficulties piled up, a lot of pressure caused controversy, but the two always supported each other in life. Crystal is always there to encourage her husband to overcome adversity.
On his side, the Korean businessman also always builds a home with Crystal. Encouraging the wife's spirit when apart, he also shared everything, took care of the children, and fostered the couple's affection when they were near.
The image of a happy family together is often shared by the Phala couple with everyone. Therefore, when the singer announced the breakup of the family, the fans couldn't help but regret it.
"Thank you everyone. Mother Snail is still looking forward to receiving everyone's love in the upcoming journey! Apologize and THANK YOU", Crystal your message.
Heroine
According to Vietnamnet
You are reading the article
How was Crystal's marriage without a wedding before it broke down?

at
Blogtuan.info
– Source:
2sao.vn
– Read the original article
here