The incident that happened to two children in Zhengzhou, Henan (China) made many people, especially parents, bewildered. That day, two children were playing on the street when a strange woman suddenly rushed over, grabbed the boy and tried to run away.
Seeing her brother being dragged away, the 9-year-old girl ran to stop her and was slapped in the face by the woman. Too scared by the strange woman's actions, the girl cried loudly but did not forget to ask for help from passersby: "She suddenly came over, pulled my brother down and said it was her son. I said it was my brother, and she slapped me in the face."
Although the girl was crying and talking while panicking, her logical expression helped passersby quickly understand the problem, quickly surround the woman and protect the two children.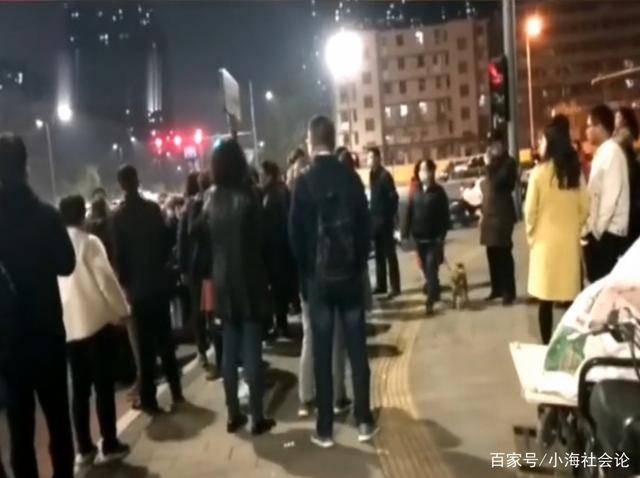 Many passersby gathered to watch the incident and protect the two sisters. Photo: Sohu
The woman, seeing more and more people surrounding her, said that she knew the two children and tried to explain: "I saw two children squatting here playing but never saw an adult come to pick them up, so I asked to take them home, but the children misunderstood and refused to go."
At this time, another woman who accidentally witnessed the incident from beginning to end spoke up and said: "When I came here, I saw the woman dragging the boy away and said it was her son. But. The girl kept saying it wasn't true, the boy was her brother."
The witness's words completely matched what the girl said, so no one believed the strange woman, some even loudly scolded her and suspected her of being a trafficker. Currently, the woman has been taken to the station by the police for further investigation and clarification.
After the incident, the mother of two children came to pick up the child. The mother said that her house was not far from the place where the incident happened, it only took 2 minutes to arrive, so she subjectively let the children play alone, did not expect such a thing to happen. Fortunately, the quick-witted sister knows to ask for help from passersby, otherwise the consequences will be very unpredictable.
The story of the two children mentioned above is also a warning that many parents need to pay more attention when leaving their children to play outside alone, just a few minutes of neglect can lead to unfortunate things.
You are reading the article
The younger brother was dragged away by a strange woman, the smart sister did one thing to help her escape

at
Blogtuan.info
– Source:
Soha.vn
– Read the original article
here